Brighton's famous for all sorts of things – its inclusive and diverse culture, its iconic pier, and more recently – its vegetarian and vegan options.
But if you're ever at a loose end at 1am – and feel like something greasy, carb-y, or spicy – here are 5 of the best late night food places that deliver in Brighton.
Open 24 hours
This all-night café is a Brighton institution, appealing to anyone who has ever wanted a fry up at 3am. Their menu includes breakfasts, pizzas, burgers, and even burritos and enchiladas. For some, there's too much grease on this particular greasy spoon, but it's still a fond favourite for many.
They'll even deliver cigarettes and Blossom Hill with your order. Basically, they're doing God's good work.
Menu highlight: The famous Gut Buster Breakfast is their biggest. They're so proud of it, it's even on a sign out front.
Open 24 hours
Buddies' menu is perfectly designed for the pre and post hangover periods. Battered fish, chips, saveloys and pies, ready for delivery 24 hours a day. Right opposite Brighton promenade, it's attached to the fairly famous and super traditional Buddies restaurant.
Have you ever considered ordering a meal deal of spring rolls, chips, and a can of Fanta? Well, you should.
Menu highlight: The classic – line caught cod, chips, curry sauce.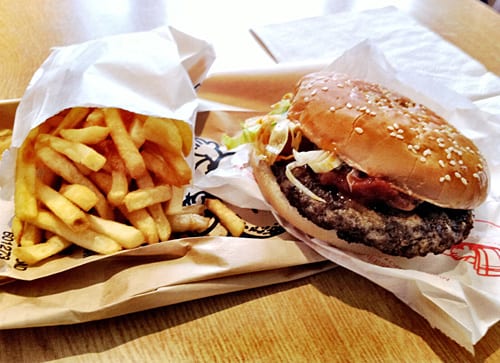 Source: Cheeseburger Boy
Open 24 hours
Grubbs is a bit rough around the edges, but their burger menu is particularly impressive. Their burgers include creative toppings like pineapple, thousand island dressing, and blue cheese.
All beef burgers can be swapped for veggie ones too, so vegetarians won't be excluded from all the interesting ingredients.
Menu highlight: The Malaysian burger. The usual beef, cheese, and lettuce, with the exciting edition of peanut butter and chilli jam.
Delivers until 3am Fri/Sat and 1am Sun-Thurs
Every town and city needs at least one great kebab shop. Somewhere you can go wherever you are on the sober-drunk spectrum. Where you can smell the chilli sauce and forgo the salad without judgement. Sob's do all this and they deliver it right to you.
As well as perfect kebabs, all their pizzas are buy one get one free with freshly made sourdough bases.
Menu highlight: Shish kebab in a pitta and some mozzarella fries on the side.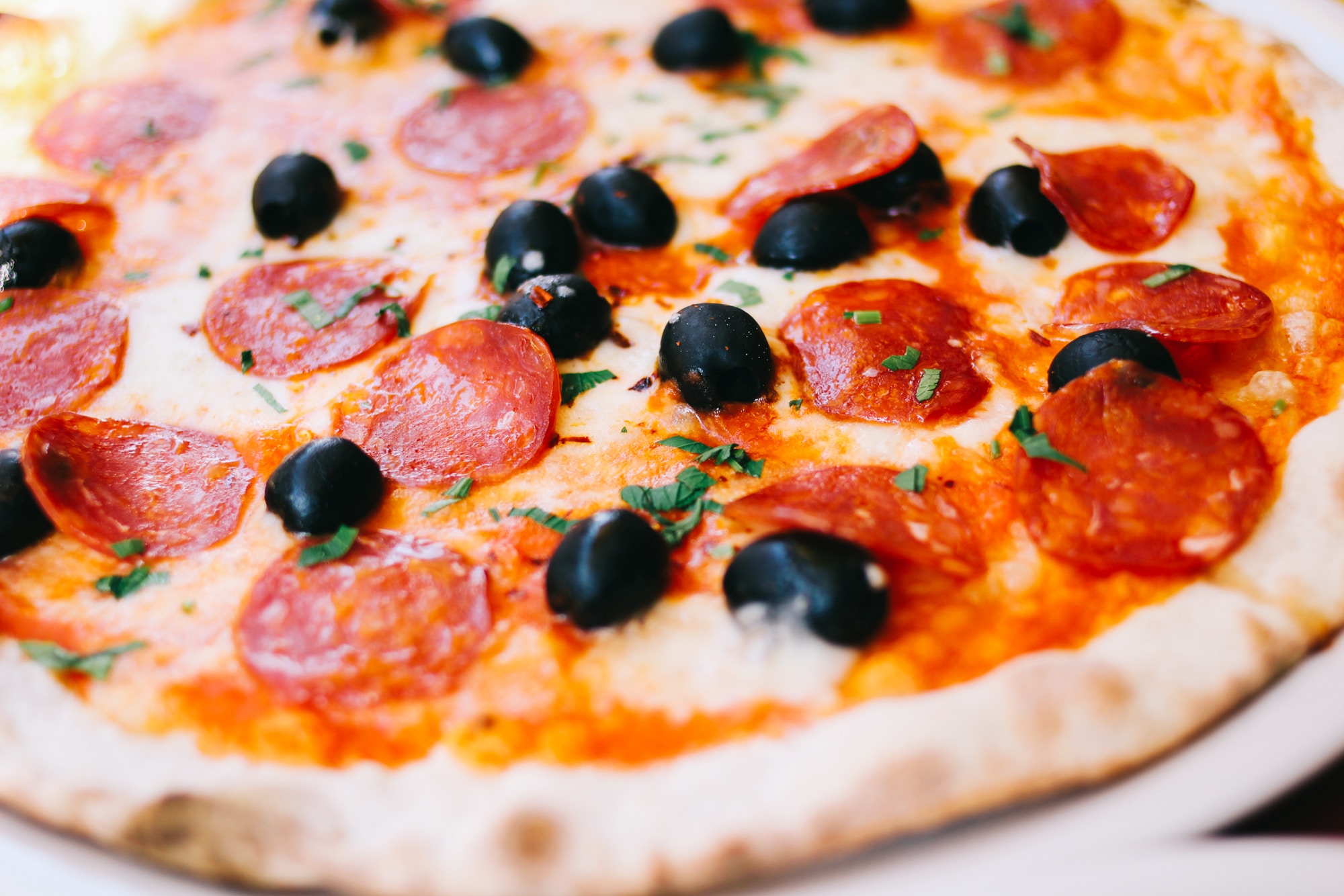 Delivers until 11pm
VIP doesn't have the latest opening time, but it's one of the best pizzerias in Brighton, so worth planning ahead for.
The first VIP was established in Naples in 1845 before they made the move to the South East. Their authentic Neapolitan pizza is made with mozzarella from the family farm and cooked in a traditional wood burning oven. They've also got vegan, vegetarian and gluten free options.
Menu highlight: The VIP special – mozzarella, black truffle cream, porcini wild mushroom and sausage. And, if you have room, the Nutella pizza is just as incredible.
Don't force yourself to concoct something out of the veg at the bottom of the fridge. Ring one of these delivery services in Brighton instead.