How does your garage look right now? Messier than it should?
You're not alone. Most people tend to use their garage for storing everything, and clutter builds up quickly and easily.
Luckily we've got some handy tips on how to organise your garage and make the most of the space.
If you need a hand with the garage organisation process,
post a job
on Airtasker to connect to friendly locals willing to help. Also, if you'd like to know how much does a garage conversion cost, visit our
updated garage conversion price guide
.
Converting your garage into a workable, efficient space isn't a one-day job. It requires careful planning to figure out how to make the most for your space. Start by thinking about the best ways to organise your things.
A key element in your plan should be shelving. There are various options to choose from when it comes to garage shelving systems. You can choose from metal shelving, wire shelving, wall shelving, cube shelves, custom-made shelving systems, storage racks and the list goes on and on.
1. Metal, Wire & Mounted Shelving
This shelving system combines metal mounted shelves with a series of adjustable racks so you can custom fit it to your space. Invest in different sized tubs and bins to help you tuck away all the ad-hoc items lying around.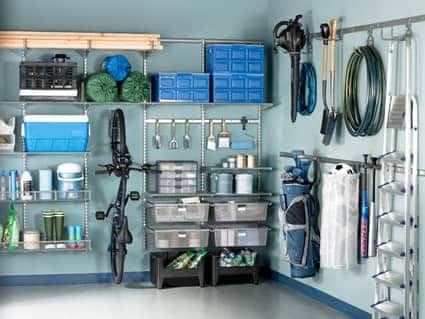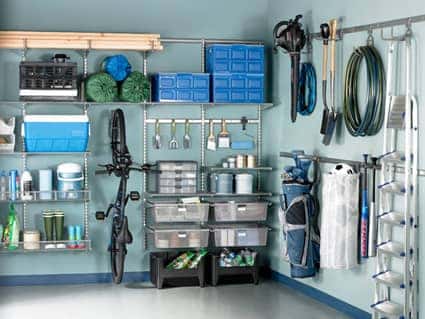 Source: unclutterer
The next two shelving systems utilise the full space of the wall. You can add storage bins or wire baskets to store items, and also store longer pieces such as sporting equipment or tools.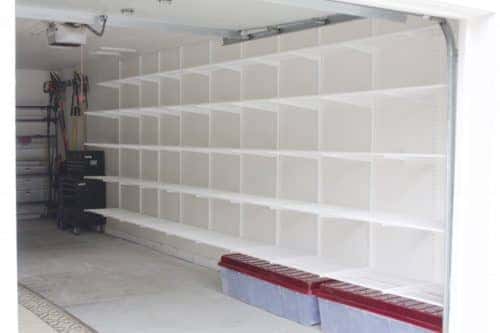 Source: simplyorganized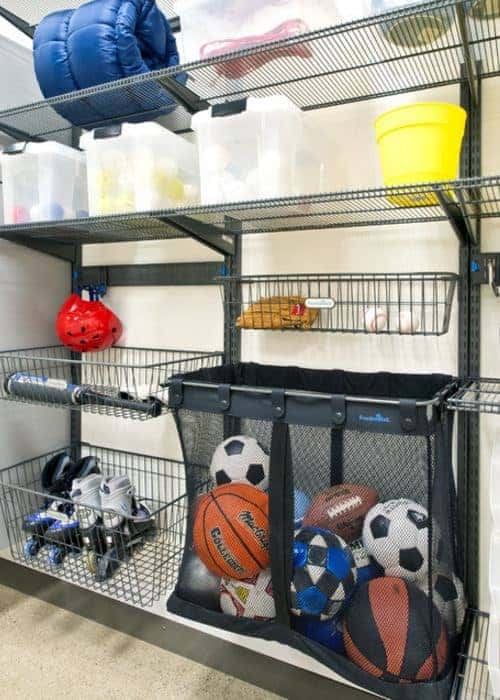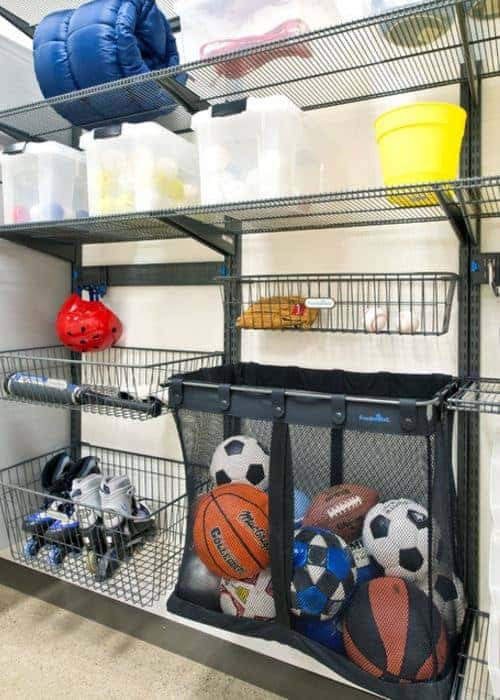 Source: houzz
2. Industrial Shelving
Industrial shelving systems are often found in garages as they're so versatile. You can also adjust these easily according to the amount of space available.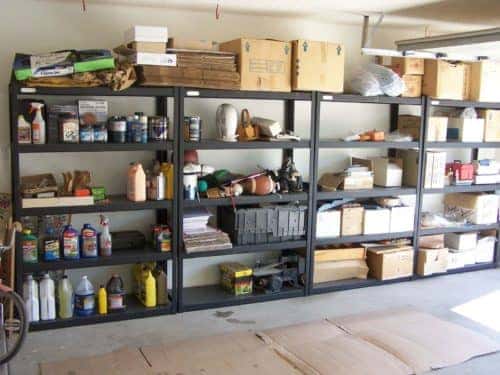 Source: garage-shelving
3. Cube Shelves
Cube shelves can be deceiving as they don't appear to hold much. But you'd be surprised how much you can pack into them using a variety of baskets or bins.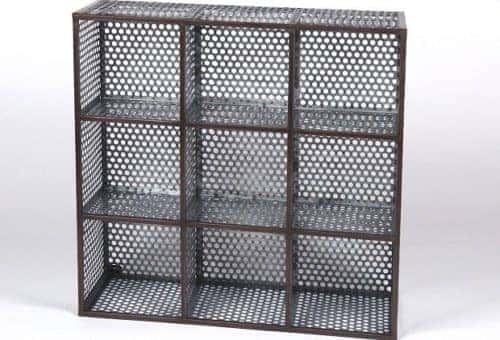 Source: antiquefarmhouse
4. Storage Racks
Make use of all the spaces within your garage, including the ceiling. This innovative storage rack system enables you to tuck away all those bits and pieces you don't use often but still need to access from time to time.
Have shelving or storage ideas to organise your garage?  Share your tips in the comments section below.