Got a bad case of resting witch face? Well turn that frown upside down, ghoulfriends – because the spooky season is upon us and your time to Frankenstein is now.
Yep, Halloween is here and the sweet grip of evil is set to take hold, which means two things:
Kids up and down the country will go absolutely

wild

for the night, dressing up in their 'scariest' outfits with varying success, then collectively putting away more candy than anyone thought humanly possible.
Adults up and down the country will go absolutely

wild

for the night, dressing up in their 'scariest' outfits with varying success, then collectively putting away more alcohol than anyone thought humanly possible.
Whether you're prepping for a kids party or zombie-ing yourself up for an all-nighter in a dingy warehouse in Peckham – there are plenty of ways Airtasker can help you along the way this Halloween.
Liiiiiikkke…
Get the party startled with some to-die-for Halloween make-up
From flesh-revealing zips down the middle of your face to a face-full of expertly designed glitter; people have really upped their Halloween make-up game in the last few years. Get in on the action this Halloween and put the call out for some creative assistance, for whatever type of party you (or your kids) might be heading to. Airtasker UK only launched in March 2018, so we've nabbed some tasks from our Australian site for some extra inspo: think creepy make-up artists and face painting pros aplenty.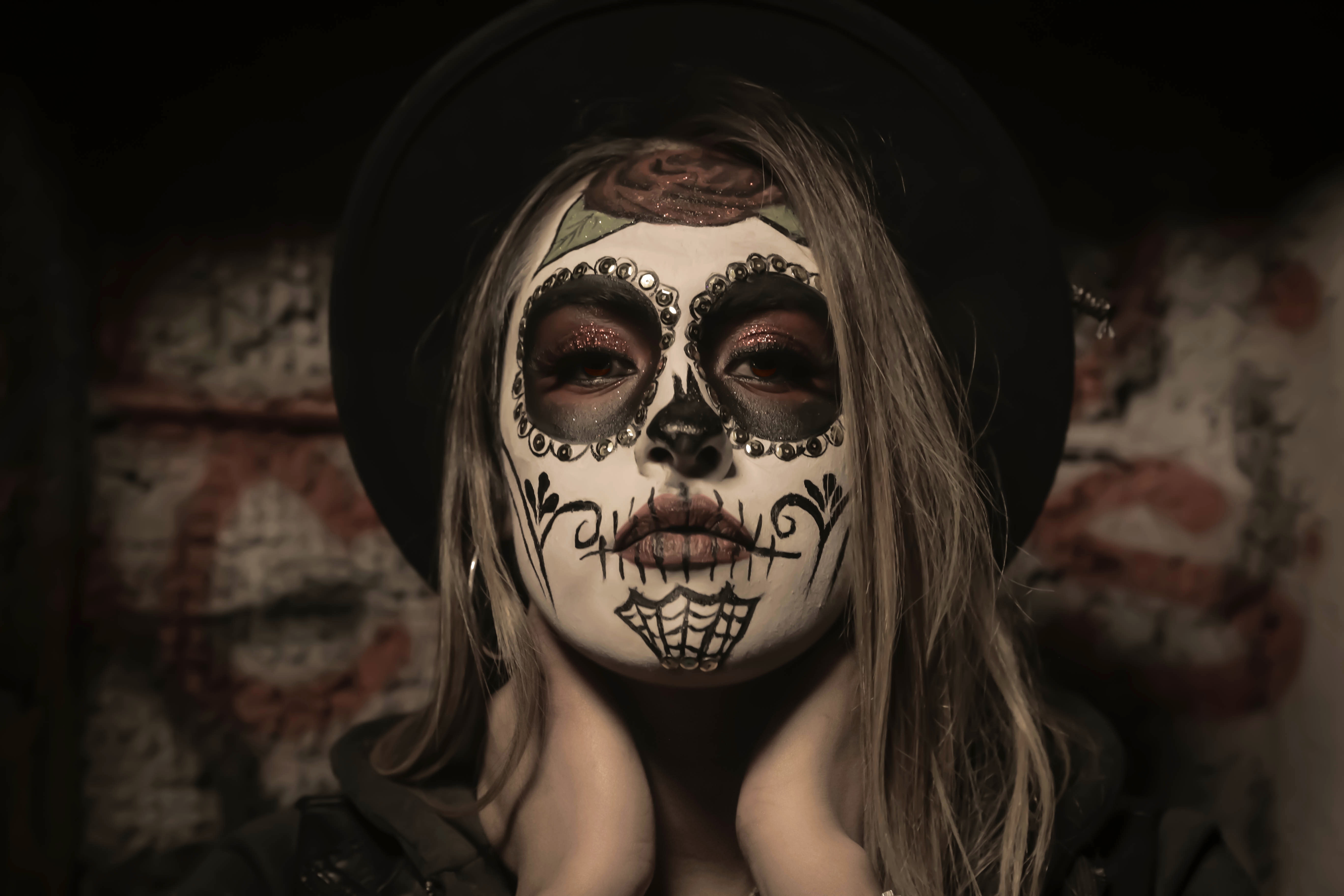 'Boo are you wearing?!' Get creative with your costume
If Mean Girls didn't already ruin dressing up as a cute animal for Halloween, the chronic overuse of Snapchat filters really put the nail in the coffin – which means if you want to impress on the 31st, you're going to need to get creative. Start thinking of what you'd like your Halloween costume to look like, and then take the heat off attempting to make it yourself by calling in the cavalry instead. We see the platform used for all types of Halloween costumes spanning scary outfits for babies to slightly more abstract ideas...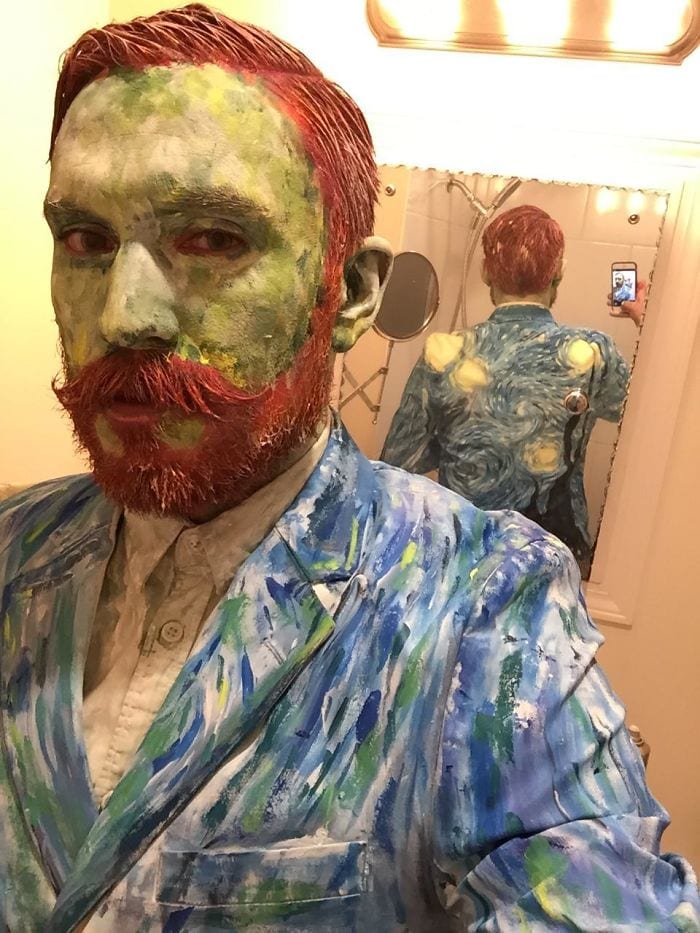 Photo: Bored Panda
Pro tip: Stuck for a last minute idea? Try painting your face orange, don an unrealistic wig then spend the evening spouting out ridiculous-but-patronising statements to anyone who'll listen. You'll make a yuge impact. Yep, Oompah Loompas are always a good choice.
Plan a killer FUNeral
Okay FINE, less funeral, more party! Either way; planning a Halloween bash can be hard work. You need props, drinks, food (depending on how young or old you are) and maybe help with the clean-up. Take away some of the stress by searching for a helping hand on the big night; whether that's a bartender, a cake baker, or just someone to help you clean up the (fake) blood the morning after.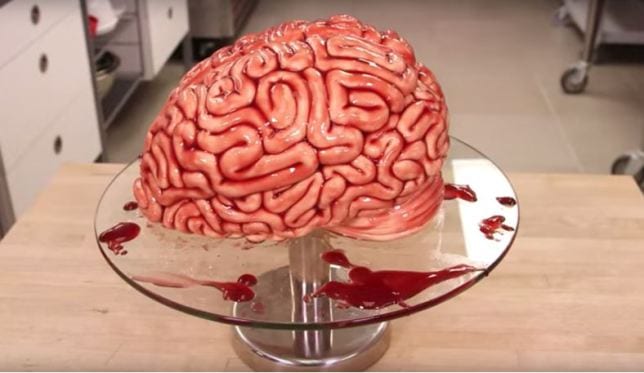 Source: How to cake it
Commission a scare squad
Want to scare the life out of your friends and/or family on the 31st? Of course you do, you're terrible. But you needn't do it alone – put the call out for a few willing participants to pull off an almighty (and decidedly extra) scare – think scheduled jump-outs, pre-planned pranks, and all kinds of twisted and intricate plots to pull it off. Alongside actors and professionals, we've also got a whole load of skillsets and enthusiastic Taskers on the site up for the challenge – so go wild.
Pumpkin carving for the win
Love the look of creative jack -o'-lanterns but don't quite have the carving skills to create your own? No worries, boo – we got this. And when we say 'we', we mean our Taskers. From carving your friend's face onto one, to more classic designs – the world really is your pumpkin.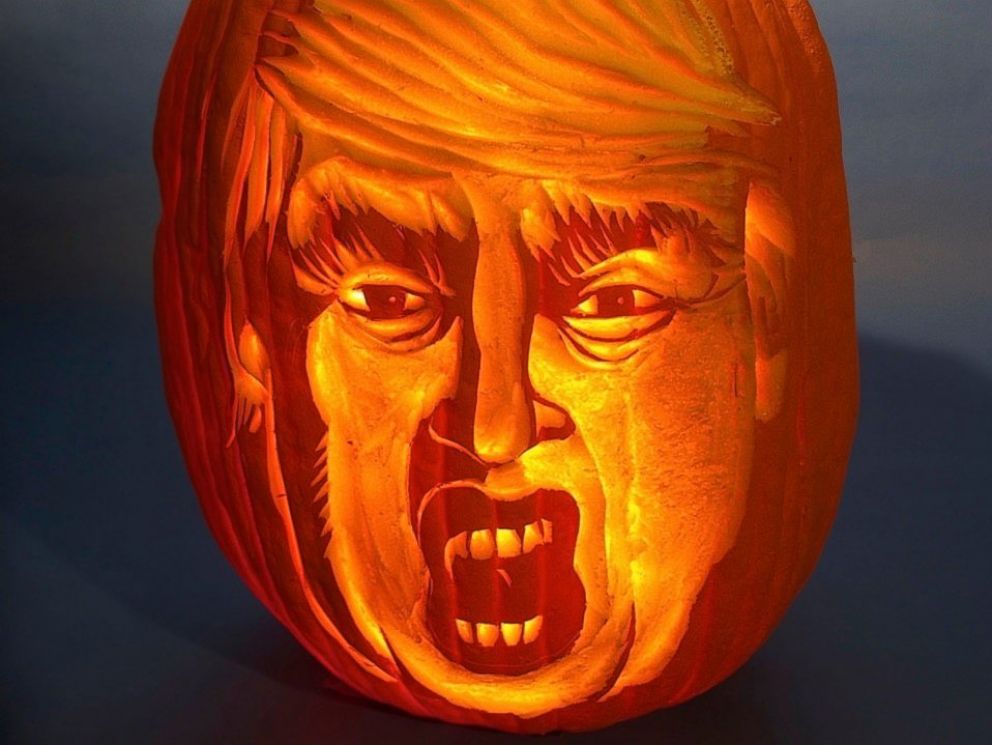 Source: ABC News
Trick or treat yo'self to some entertainment
Your party is planned, the food and drinks are sorted and you've taken our advice by hiring a bartender for the night – but what about the entertainment? Will a stilt walker, contortionist or an entertainer for the kids do? From quirky performers to photographers, hit up Airtasker for all your requests this year.
—
Unboolievable scenes.