Moving out can be an overwhelming process. Giving your house or flat a thorough end of tenancy clean can make all the difference in getting your full deposit back. End of tenancy cleaning services in London can sometimes be costly. If you're willing to do a deep clean yourself with the help of a couple of friends, read on for our guide to the end of tenancy cleaning.
What exactly is an end of tenancy clean?
An end of tenancy clean is a deep clean of your home, usually done just before your lease ends. It's a much more intensive clean than your typical weekly clean,but it's doable if you have the time.
If you're searching for 'cleaning services near me' for a helping hand, there's bound to be a 
local cleaning expert
not too far away.
Where do you start?
It's best to start your deep clean when you've already moved your stuff out. This way there's less clutter to move around and you can focus on the cleaning.
It's easy to get stuck on a simple task, and even easier to get distracted. The key is to have a plan of attack and move room-to-room, setting a time limit for each room so you're working towards a deadline.
Should you hire a professional cleaner?
It depends on your circumstances and how much cleaning your home actually requires. If you need an urgent clean, have no time and it's not looking pretty; then yes you should consider getting a professional. Get a few quotes from local cleaners in London.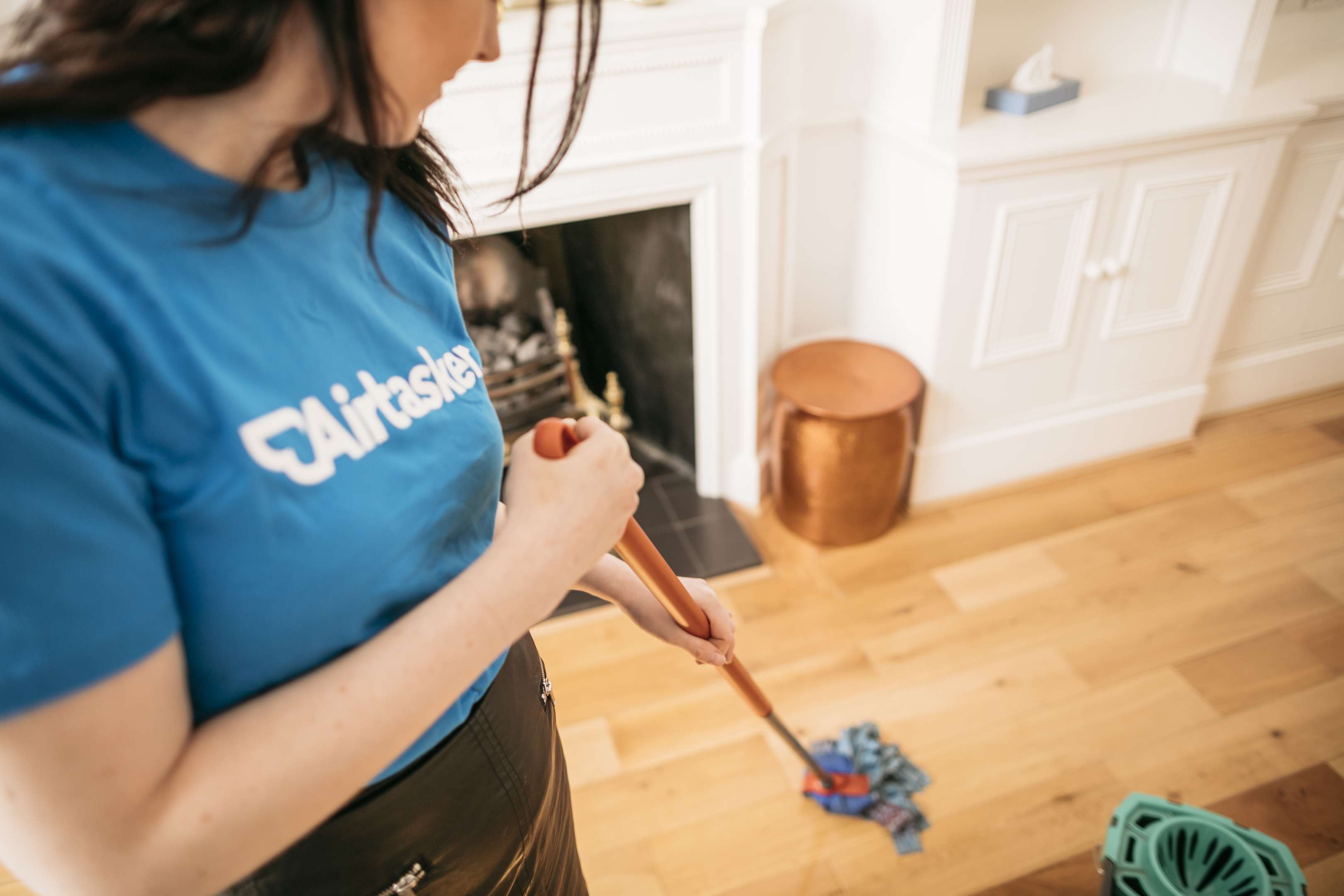 Use our in-depth cleaning checklist below to make sure you don't miss any essential areas: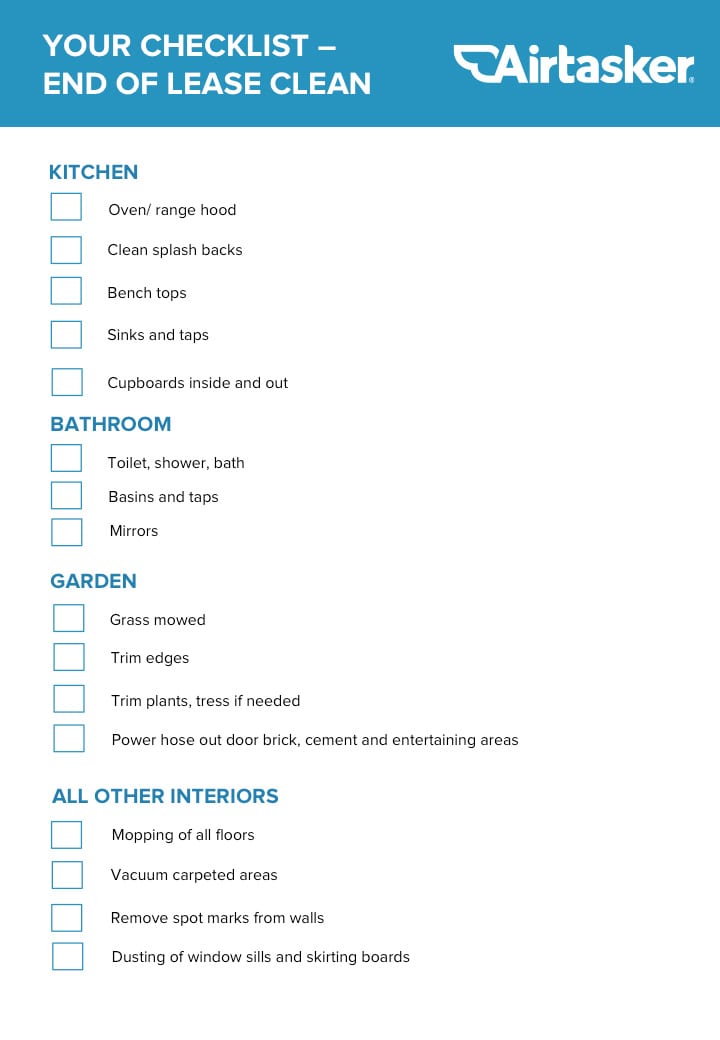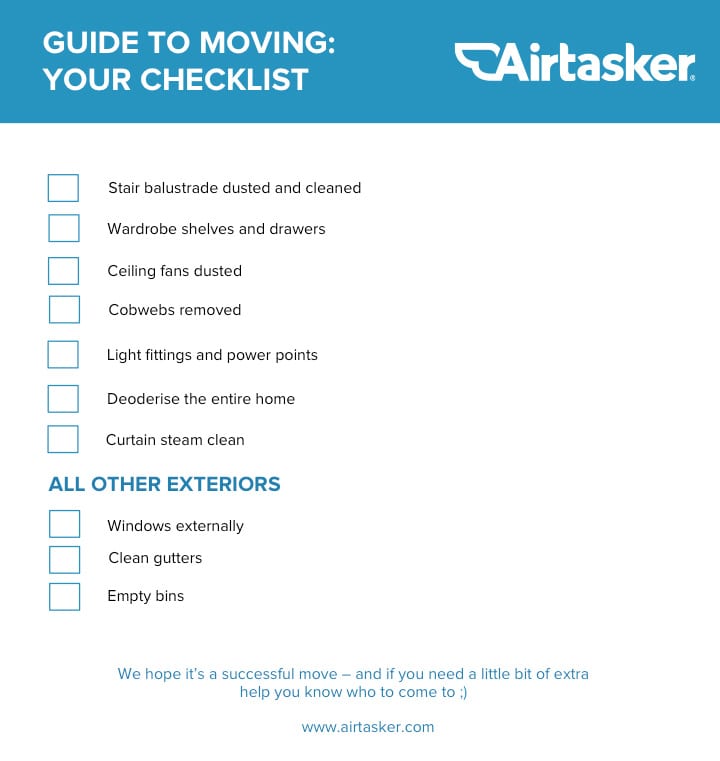 Want to find a skilled cleaner for the job? Find a range of local cleaning services in London on Airtasker today.