For the first time in 20 years, Carly could finally stop relying on Centrelink payments and she felt nothing short of elated. Carly had always wanted to be financially independent but could never seem to find a steady stream of work. For some strange reason, she seemed to always land back on Centrelink payments, living in government housing and felt both ashamed and defeated.  After discovering Airtasker on a whim, she suddenly found herself inundated with work. Carly was shocked. Not only was she able to move into her own home but she's now planning a holiday to Thailand. Her life has taken a complete 180 degree turn and she's a brand new person.
What were you doing before Airtasker?
Before Airtasker I was actually out of work for a long time. I had originally been working in aged care and I was exceptionally passionate in this area. I thought everyone who worked in aged care genuinely cared for the elderly but it wasn't the case. It dawned on me that my values were not aligned with those of my colleagues and I was completely disillusioned.
After leaving the aged care sector I found myself jobless so I went on Centrelink payments. I was going through a bad marriage and became a single parent to two children and life was really hard. I wanted to be around for my kids but we also needed money so I started doing some part time cleaning work for a lady I knew. It wasn't much so I was still collecting my Centrelink payments and I felt ashamed. I can't describe the traps of the welfare system – it feels like once you're on it, you're dependent on it for life! We were struggling – living in government housing and collecting welfare. Even though I desperately wanted to make a living on my own, I couldn't seem to find anything that could sustain me in the long run.
Tasker Snapshot
End of lease and general cleaning specialist
255 Completed tasks since Oct 2017
4.8 Star review
Over 200 reviews
How has Airtasker changed your life?
Airtasker has changed my life immensely. BIG time. I have no doubt in my mind I would still be in the vicious Centrelink trap if it wasn't for Airtasker. As I said, I learnt how to clean properly from a lady I knew and she said I was actually really good at it so I signed up to Airtasker and started doing cleaning jobs. I didn't have anything to lose! The funny thing is after a few jobs and some 5-star reviews, the work just kept coming and I found myself booking too many tasks. The whole process was SO easy. I'm no longer living in government housing and for the first time in 20 years, I'm not collecting any Centrelink payments. I feel so confident. I never thought I was good enough to do anything on my own and be financially independent. Now I know I'm good enough!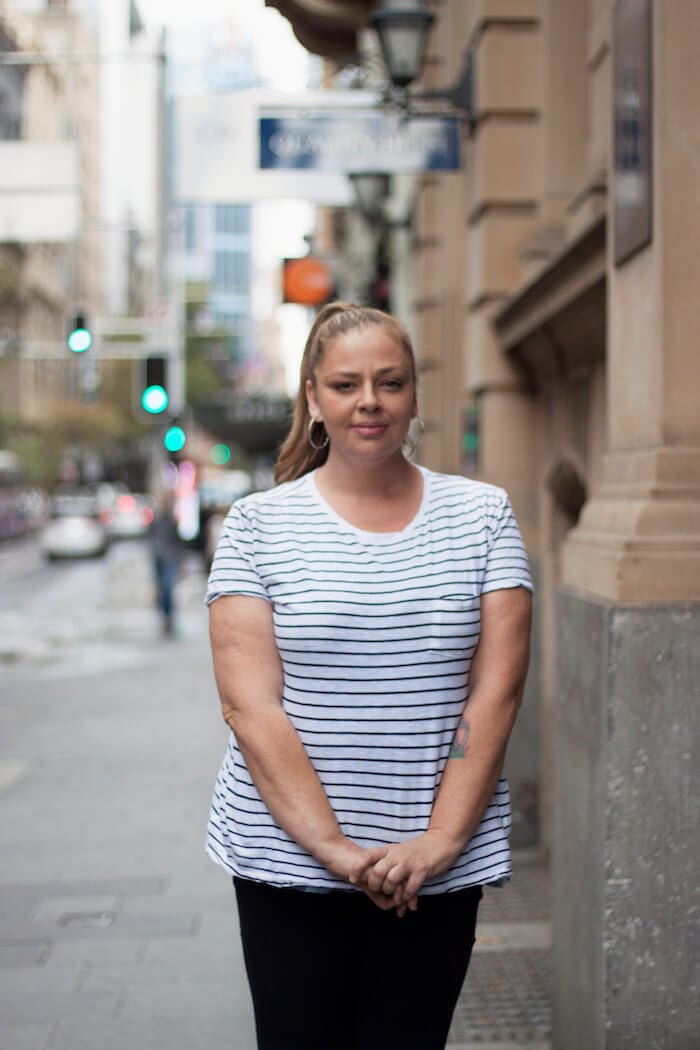 How does working on Airtasker fit in with your lifestyle?
Well firstly, it's allowed me to have a life! With the money that I'm making, I'm now living in my own home and booking a holiday to Koh Samui in Thailand. My partner is an electrician so he has odd hours. With Airtasker I can book jobs based on his schedule so that we can spend maximum time together. I'm pretty sure I wouldn't be able to do that with any other job.
I also love dogs and have three staffies [Staffordshire Bull Terrier].  I recently found out that I could also make money being a dog walker on Airtasker so I'd love to do that in my free time.
What are some interesting tasks you've done?
The task I'm most proud of is one where I completely transformed a flood damaged house. The place was in a really bad state, everything was water damaged and hadn't been cleaned in a while. It took me over 2 days to fully clean it but the result in the end was amazing and I was really proud of myself.
Other than that, I've cleaned a lot of houses used in films and TV shows. I cleaned the houses used for Packed to the Rafters, Wonderland and Finding Milat.
Do you have any special cleaning tips?
I love cleaning ovens. My go-to product for Oven cleaning is Oven Off. It's the best product. I always use Pine-O-Clean for floors. It leaves the house smelling amazing. For bathroom mould – Exit Mould.
Pro Cleaning Tip: Use Pine-O-Clean for floors! It leaves the house smelling fresh and amazing.
What do you see for your future?
I don't even know what my life would be like if I hadn't found Airtasker so I'm definitely staying on the platform. I've met so many kind people in the Airtasker community. I never thought I would do cleaning full time because of the stigma attached but I realised there's nothing to be ashamed of. I love making people happy and to see the satisfaction in people's faces when their homes are transformed gives me immense joy.