Want to freshen up your home interior, modernise the colour of your feature wall, or feel like a good old fashion change?
Local painters have known the remedy since the dawn of time. You can cover all of this off by painting the interior walls of your home.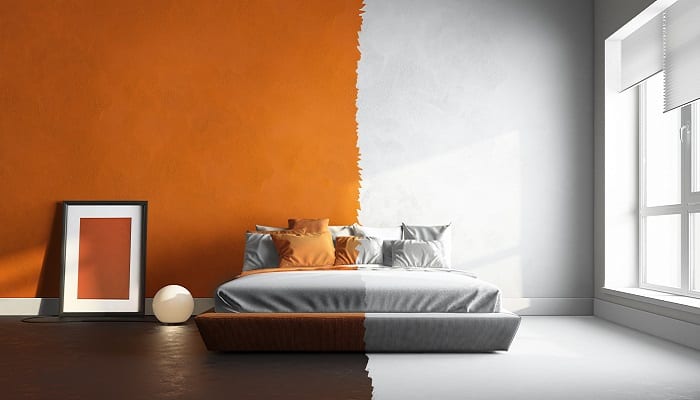 Painting your walls sees many benefits:
Painting is a fairly straightforward task
Freshly painted walls offer a perception of a cleaner-looking interior
Cognitive science reveals that colour is a factor in human emotion – room colour can change a home's atmosphere
A good painting finish can increase the value of your home
Painting requires patience, practice and precision to master. These painting tips will get you well-prepared and ready to achieve great results through a faster and neater process.
Protect the area
Cover any flooring and furnishings that cannot be removed from the area with canvas drop sheets. Canvas is more durable than other materials like plastic and will absorb any paint drips and spills.
Using canvas drop sheets allows for easier manoeuvring around corners and edges too
Prepare the surface
If your wall shows more dents and lines than an ice cream van in summer, then you will need to prep it before painting. Scrape, sand, patch and fill in every surface imperfection including holes, dents and cracks. If the cracks are significant, be sure to get them evaluated first. There is no amount of paint that can cover up surface flaws which are not taken care of pre-painting.
Take time to prime
Priming your walls is especially vital for painting over dark colours or on a new drywall, however is best to undertake regardless. Primer can prevent stains from showing through the finished job, generally saves a second topcoat, and provides a longer-lasting finish.
Local painters often tint their primer to mimic the final paint colour, which helps to conceal the primed surface. To do this, simply add a small amount of your topcoat into the primer.
You can buy paint that is mixed with primer already, but a dedicated primer will offer a better finish overall
Save your legs
Don't waste time climbing ladders, get yourself an extension pole for painting the harder-to-reach areas like the top of your walls.
Choose an extension pole with a soft, non-slip grip, a rigid core, and metal threads. They are easier to control than the plastic kind.
Use a paint grid
Rolling from a standard paint tray can get messy. Rolling from a paint grid provides a faster, more seamless process.
Fill your bucket half way with paint then hang the paint grid inside the bucket. Simply dip the roller into the paint then roll off any excess against the grid, as you would with a tray. When you are done painting drop the grid into the bucket and close the lid tight. No messy trays to deal with!
With these steps you will be mastering the job like a local painter in no time.
Rather leave the painting for another day? Just find a tradesman from Airtasker who can tackle the task instead