Everyone loves a comfy sleep at night and we bet so does your pet dog. Instead of your beloved pooch sleeping on an old blanket or even the sofa, you could put together a customised dog bed using pallets.
It's a lot easier than it sounds to DIY pallet furniture for your dog, just take a look in your garden shed for some paint and pick up a pallet from a hardware shop or purchase online.
Not sure where to start and need a little bit of inspiration? We've put together all types of pallet furniture ideas from dog beds to dog bowls.
Dog bed
With a little bit of inspiration you can make a DIY dog bed look great, plus your dog is guaranteed to enjoy sweet chew-toy dreams in its new digs.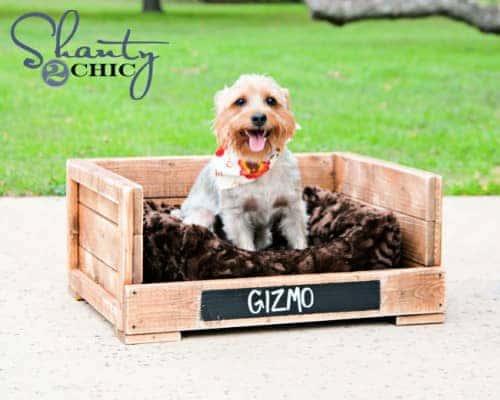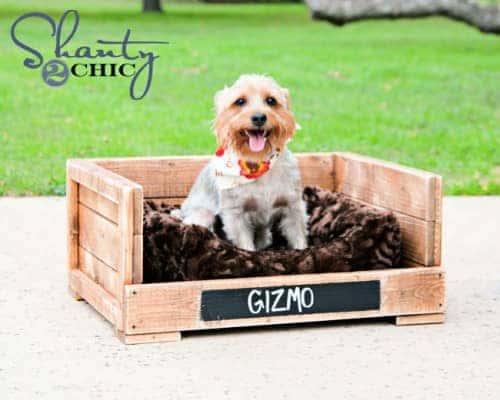 Source: Shanty2Chic
If your dog is your pride and joy, maybe a little something like this below is something you'd like to make.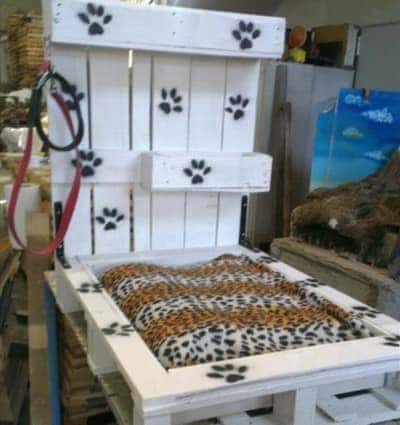 Source: 99Pallets
But what if you have more than one dog….
Bunk Beds
Yes if you have more than one dog it's possible to make bunk beds, they will just have to work out who gets top bunk.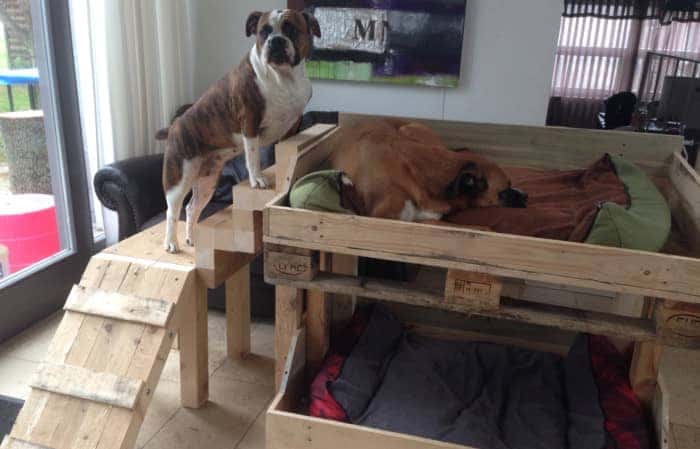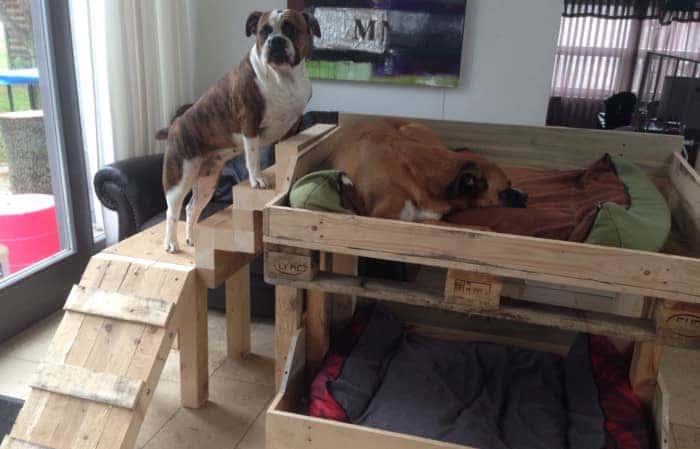 Source: Pinterest
Dog Bowls
Most people have a designated area where they feed the dogs, so why not get some bright bowls or use your handyman skills to put together this food/water holder.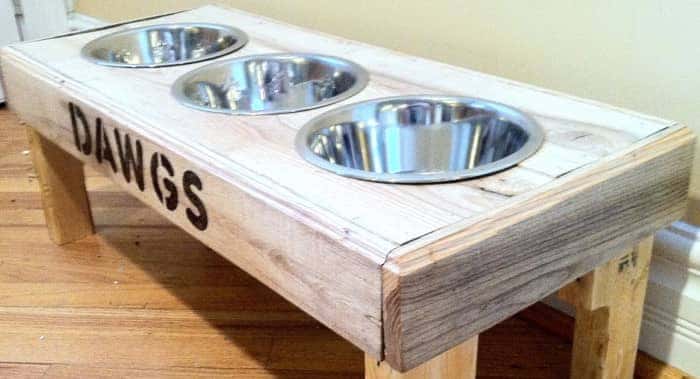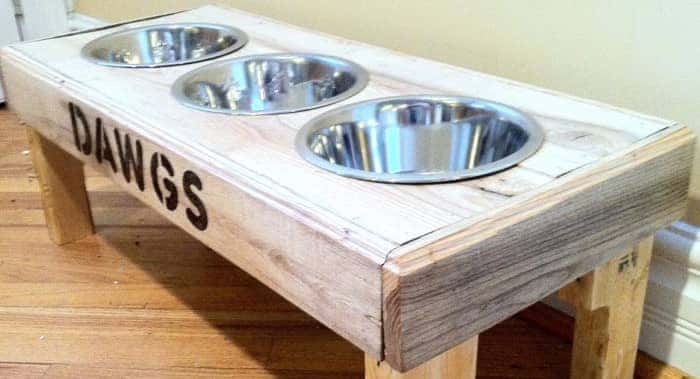 Source: Etsy
Dog Kennel
You can still use pallets to create a bit of shelter for bigger outside-only dogs. For a classic look, the triangle dog kennel will only require a few pallets and a coat of weather-safe lacquer.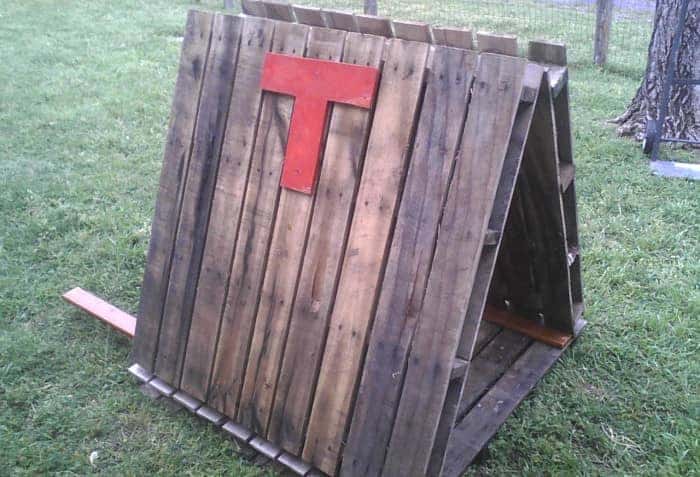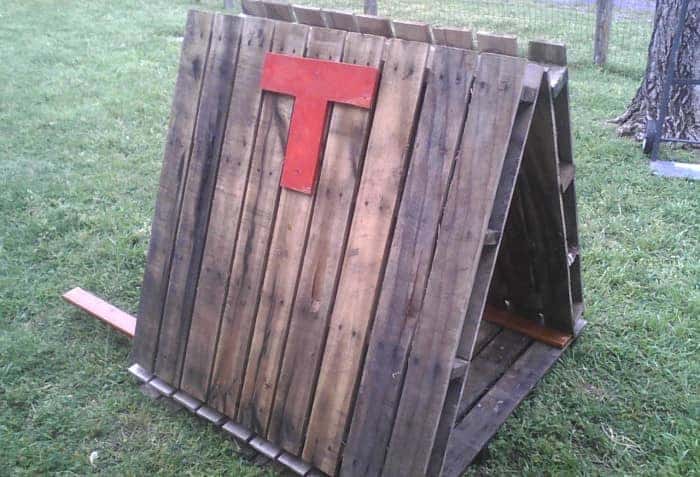 Source: Pinterst
Modern/Minimalistic Kennel
For dogs in apartments saving space can be an issue, that's why this compact dog station is ideal. It has a place to store toys, sleep and eat – plus it looks awesome for any designer abode.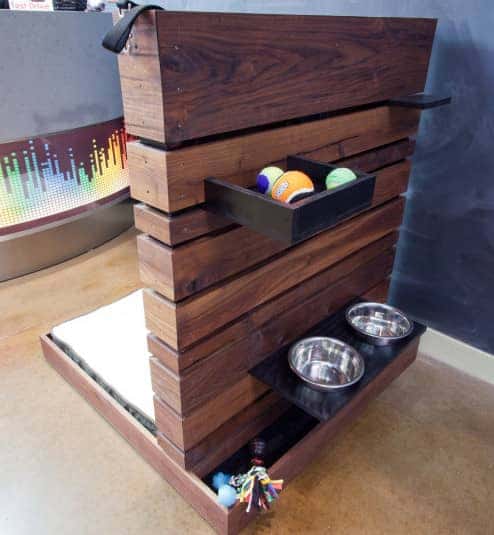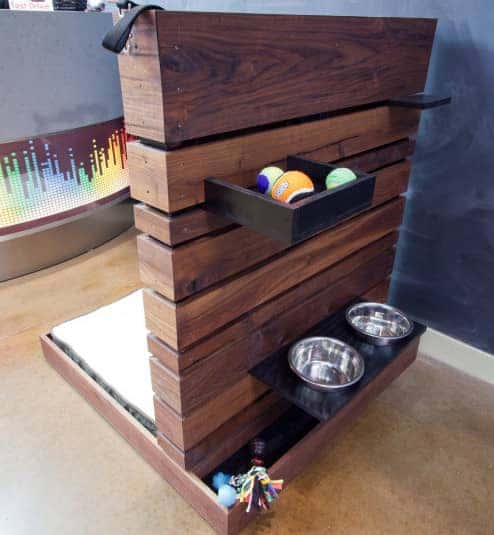 Source: Flickr
Puppy Potty
Another apartment essential is a place for them to do their 'business' whilst you're at work during the day. For young pups, you could train them to use something like this fake grass pallet potty. This way they'll learn not to go inside.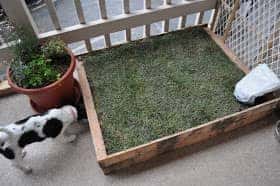 Source: The Adventures of Kym and Dustin
Dog Sofa
Does your dog try to dig a whole on the couch or make it smell like wet dog? Both a common issues, but you can fix this by making them their own dog sofa like below.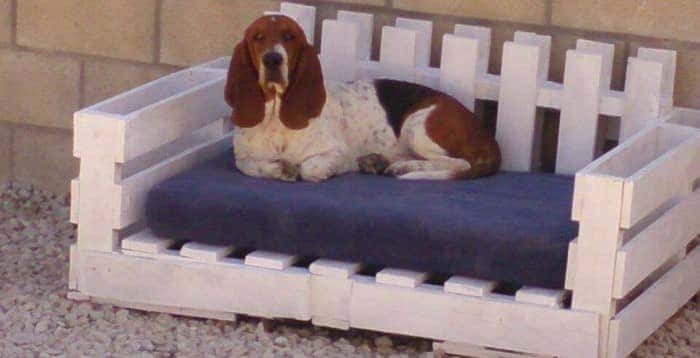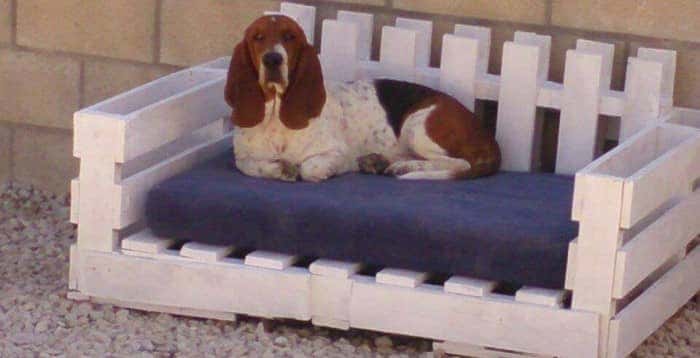 Source: Comfort Spring Station
If you're more of a cat person, we've looks at IKEA furniture hacks for cats too.