Redundancy is not the most enjoyable life experience to go through but rather than wallow in it, Gabriel took it in his stride and jumped on Airtasker to turn it all around. His career may have focused on digital production but that hasn't stopped him from making the most of his other skills and he has completed an array of house cleaning, removals and delivery tasks.
So why Airtasker?
"My career has been in the digital marketing/ producing industry and I've worked on a whole bunch of areas such as SEO, Adwords, web design, UI/X but I was made redundant from my last job and needed something else to keep me going until I got to my next position. It was really important to me to fill in that void of doing nothing while looking for a job. It also really helps to keep earning money too to cover bills and unplanned expenses.
The flexibility of Airtasker fits in with my life so well and it feels good to be in the position where I have the ability to choose who I work for and what I feel like doing.
Airtasker has been a very fullfilling experience and it has changed my life.
Being on Airtasker is all about honesty and commitment, if I commit to a task, I'm fully committed. People pick me for their tasks because I'm not a company, I'm just an individual and I find that other people want to find a genuine connection with other human beings rather than a cleaning or removals company.
For instance, recently I helped a lady whose wife was sadly dying from cancer and needed something from IKEA. She asked if I could go buy the item and also install it for her – I was more than happy to help. It was such a rewarding experience and one of the most memorable because I could connect on a humanitarian level. (Edit: Sadly this woman's wife as since passed away.)
Tasker Snapshot
Cleaning and general moving specialist
Over 15 completed tasks since February 2019
5-star rating
88% Completion rate
What tips do you have for others starting out?
It's really important to be realistic when starting out on Airtasker. I've only been on Airtasker for a little while but I've quickly understood the value of not trying to be anything more than what you are. Just pick something that you're good at and build a relationship with the people who you help.
Another great way to get your foot in the door is to get a Police Check Badge and a Working with Children Badge. People notice these and they really make a difference when going for a task.
Of course, you'll have challenges along the way (just like any job) but the majority of the people I've worked with are really lovely. And at the end of the day, that's what counts.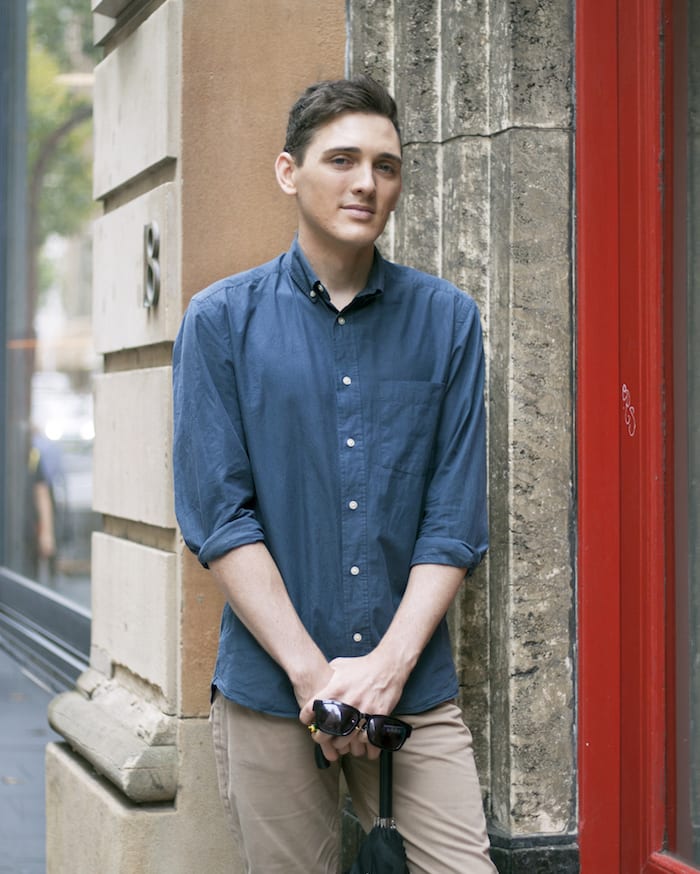 When I see a task there's some important information I look out for and need to know before I make an offer. Location, photos of the task, dimensions (if a delivery task), weight, whether there are stairs (if so, how many), hours required – are all important things to know upfront. I also always try to map out the deliveries that I need to make for a task.
What kinds of tasks do you like doing?
When I'm doing tasks such as cleaning and moving items, it's just good old honest work and there's a great sense of satisfaction that I wouldn't get from an office job. I was also raised by a single mother and she taught me how to cook, clean and be organised from a very young age. My wife and all of my friends know that I'm incredibly tidy, and I also run an Airbnb so I know what the expectations are for a clean house.
When it comes to cleaning I tend to do:
Domestic cleaning
Office cleaning
Apartment cleans
End of lease/bond cleaning
However, I'd really like to help with more moving, IKEA pick-up/ assembly and picking up people tasks because I've had such positive experiences with the tasks that I've done so far.
For instance, there was a task for this woman who had never used Airtasker before and needed some things picked up from Woolies and dropped off to her sick friend. So when I got the task, I reached out to see whether I should also get a 'Get Well' card too and I also picked up extra things like a lemon (for her cold) – And the Poster loved that I took that extra step.  So I wrote on the card and delivered all these things and the Poster's friend was super surprised. It was the most fulfilling experience I've had and it's moments like these that give me more faith in humanity. The girl receiving the items called me Angel Gabriel. So sweet!
When it comes to cleaning what tips and products do you have?
I find that the most requested areas to be cleaned are the bathroom, shelves and kitchens – so you need some specific stuff for that. Always buy good gloves, don't go for the cheap ones. Also, it's really important that you don't use the equipment that you use in your own home because you don't want to bring the nasties back into your own space.
Products can be very concentrated these days so don't be afraid to water them down a little, you don't need very strong stuff for most areas. An all-purpose cleaner will also do most of the work.
A good quality vacuum and mop can make all the difference too!
One last thing about me…
I'm all about honesty, respect and being helpful. And I'm so grateful to the colleague who introduced me to Airtasker when she got someone to build her IKEA bed. Life changing!"
Got something you need to be moved? A pet who needs a bit of love whilst you're away? Or, some help unpacking? Gabriel is a jack of all trades and loves to help others in his local community.  Ask Gabriel to help with your next task today!