Next week, kids all around Australia will go back at school for the new year and this only means one thing: preparing all the mundane school requirements for each child. It's likely you're a parent (or know of one!) with an extremely long to-do list to complete before next week so juggling everything over the next week is guaranteed to be a potential nightmare.
So, we've looked at some tasks for smart back-to-school hacks and come up with a few preparation ideas to help busy parents out!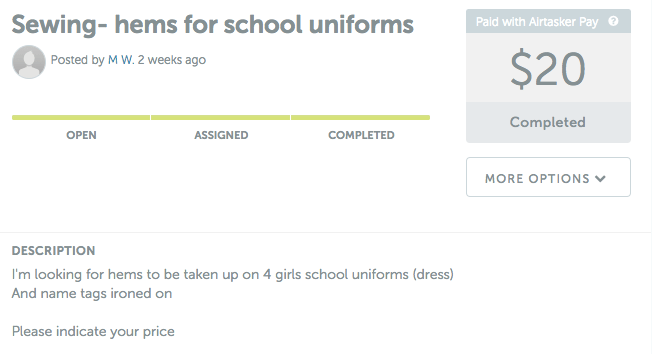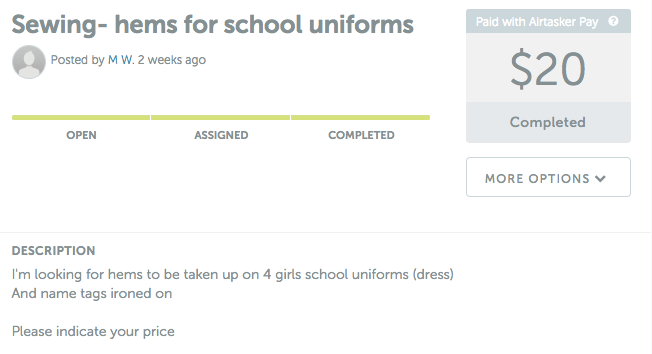 Sewing on name tags
Make sure you have all your kid's uniforms labelled and ready to go. Children have a habit of misplacing their jumpers and bags and the costs add up at the end of the year!
Meagan M. from Queensland did exactly that, by getting an Airtasker to help her sew hems onto four school dresses and name tags ironed on, she was able to send her daughter to school stress-free. She had a great experience and said,
My daughter is changing school and going to high school and we have just brought her a series of new uniforms. I don't have any sewing skills or equipment. We had this incredible lady who came and picked it up and she had it done by the afternoon, it was extraordinary. She dropped them off and they were ironed, she took up the hem and sewed some labels on it too. She was an interior designer, so she had lots of sewing experience and was a mum to ten.
Contacting Books
One of the biggest annoyances for parents is getting the small air bubbles out of contacted books – using a ruler or your thumb to slowly smooth out the pockets of air – and if you can't do it perfectly, the kids complain! Why not outsource this task of applying contact to someone who is skilled at it?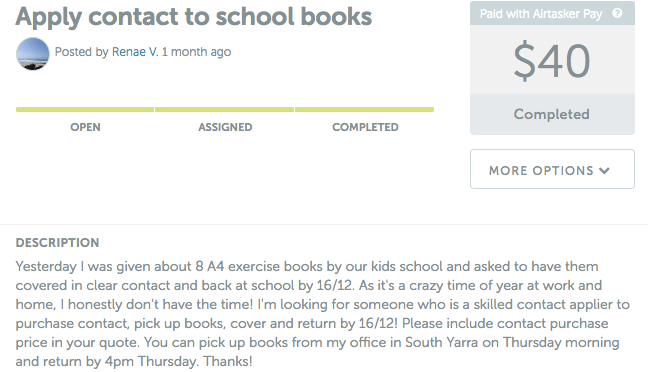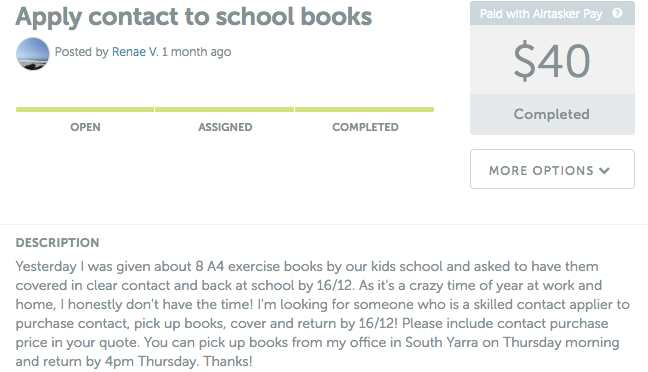 Trimming hair
Juggling life's events and taking your kids to the local hairdressers can a demanding task but an essential one. Instead of shuffling the kids into the car or bus and taking them to the shopping mall, get a hairdresser to come to you with Airtasker, so you can focus your time on the other back-to-school tasks.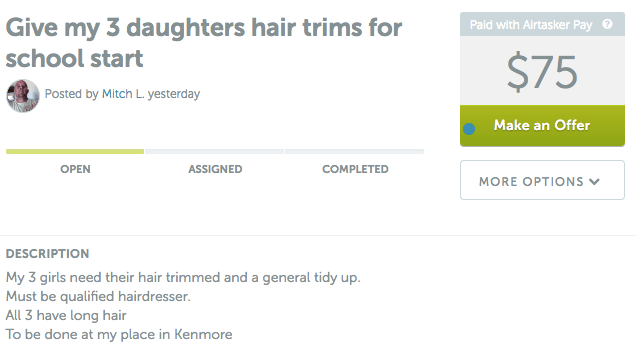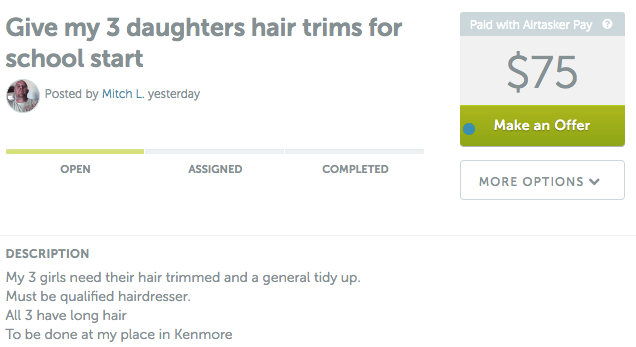 With the extra time you now have on your hands this week, take a look at how to make an outdoor playground at home, which you've been promising your family for the last few months!