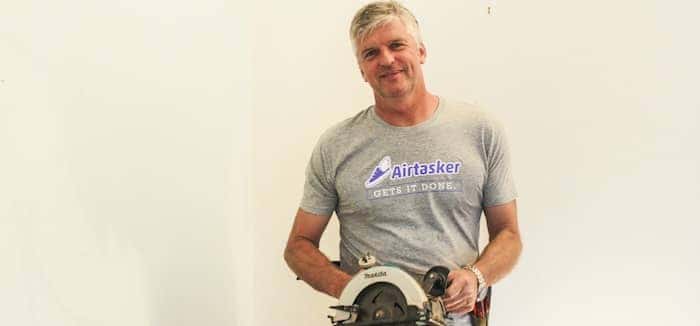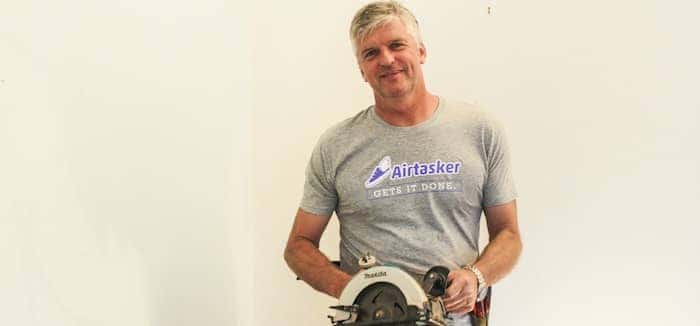 Some people are born with handyman skills, others have great mates to help out and if you're like me I try to tackle things myself. But what seems like a simple fix often goes from bad to worse, sometimes much worse.
It's no secret that handyman help tasks are one of the most popular on Airtasker and there have been quite a variety from installing fly screen doors and painting, to building an outdoors deck and mounting new T.V's.
From the tasks posted, to research and a bit of experience, I've managed to put together a couple of helpful tips and tricks to share with you.
Here are my top 5 handyman tips:
Tip 1: Prepare for the job
You might think it's a simple half a days work, but soon enough your whole weekend has gone and you're still at square one. So just incase you do burst that pipe you didn't know was there, always plan for the worst and allow yourself some extra time.
Tip 2: Quality tools
Don't skimp on quality tools- buy, borrow or even rent from OpenShed.com.au. Already got the tools? Well make sure you keep them in top-notch condition by giving them a quick wipe of an oiled rag (not soap and water) to remove dirt and rust.
Tip 3: Make a list and beat the rush
Before you go buy everything you don't need, do your research, make a list and don't leave the list at home (better yet type it into your phone).
Also, if you know you're going to need in-store help visit the hardware store on a weekday rather than a busy weekend.
Tip 4: DIY Tricks
It's often said that you can do it the easy way or the hard way, but here's some tricks to do it the smart way.
• Tie multiple extension cords in a knot to keep from separating.
• Pour soda water on a rusted bolt to loosen it.
• Use a Post-It note to catch dust when drilling.
Tip 5: Get a professional
If you don't want to face the same problem in a few months make sure you're getting the best person for the job. It should be someone who has a good track record, whether it's an AirtaskerPRO or a professional, check his or her certifications, references and reviews.
Have a chat to them and see if you're comfortable about using them to help with the task. You should ask them if they've done this type of work before and if they're able to complete it on time.
So there you have our top 5 handyman tips, have you got a handyman tip? Let us know your best tip by commenting below.