Are you a stay-at-home mom looking for more ways to earn extra cash or side hustle ideas? Many side hustles let you do so without leaving the comfort of your home–or only require you to be away from home for short periods.
This list has something for every mom, from creative hobbies to cleaning jobs! Keep reading and see which side hustles suit your interests, skills, and your own schedule to make more money. (Dads, you're welcome to try these side hustles, too!)
Mom hobbies to make money 
1. Altering clothes 
If sewing is one of your hobbies, make a few extra bucks by helping people with minor clothing alterations. These jobs may include resizing clothes, repairing broken zippers and buttons, and patching up small holes.
2. Taking photos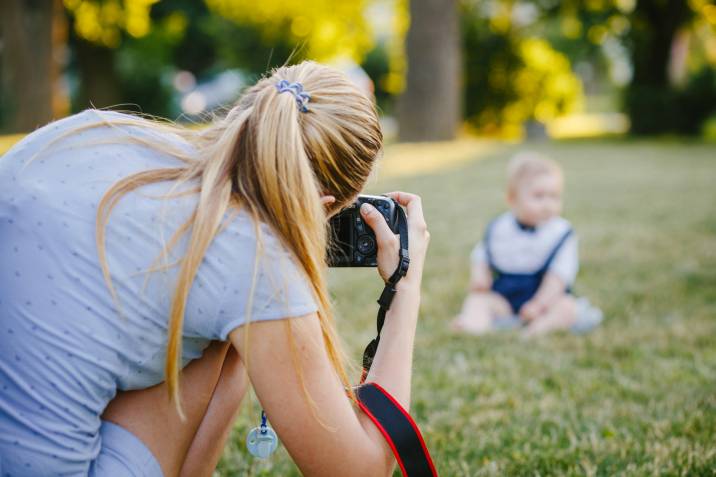 Have a knack for taking your family photos or posting the most aesthetic Instagram posts? Help your clients achieve the most Instagram-worthy photos! You'll be able to choose from portraits to event photography.
3. Planning events 
If you love to make other people's dreams come true, this is the perfect side hustle for you. Get involved with setting up events for people's special occasions.
4. Cleaning houses 
If your clean and sparkling home is the envy of your neighbours, why not clean people's houses for extra income? A typical home cleaning job takes 1-4 hours and usually involves cleaning the floors, kitchen, and bathrooms. It could also include washing and folding laundry.
5. Decluttering and organising homes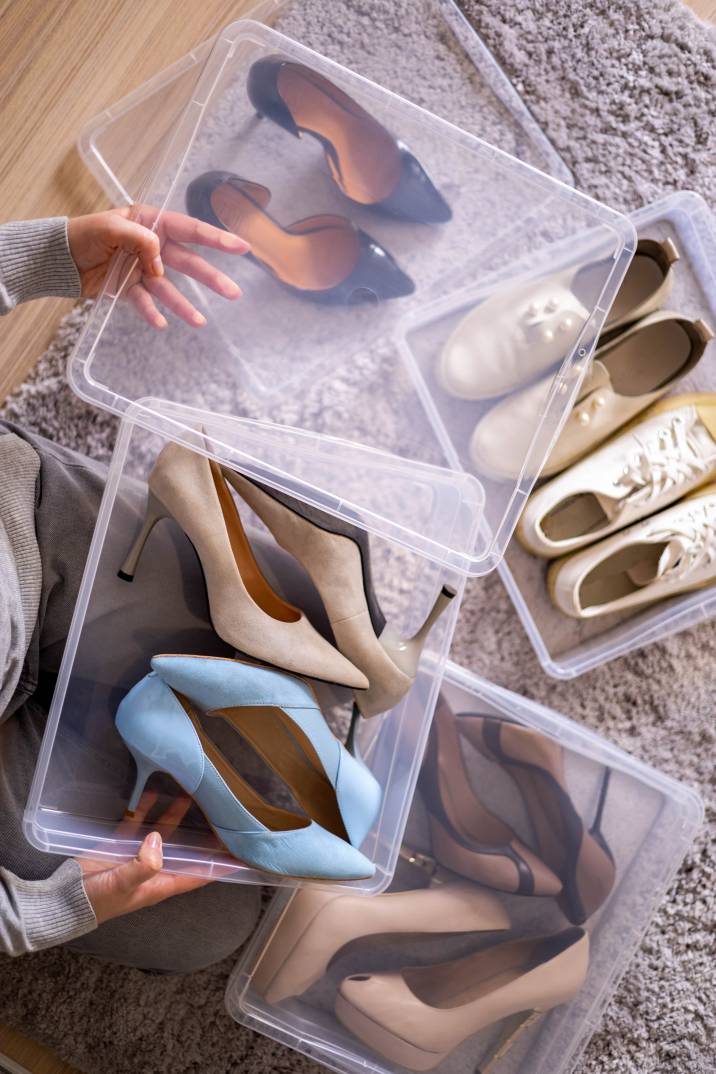 Do you enjoy organising closets and rooms? Many people with less patience and time would love to hire your expertise! Help homeowners manage chaos and reduce clutter in the bedroom, kitchen, or children's playroom. This is especially helpful when someone is moving into a new home.
Side hustles if you have time to go out 
6. Grocery shopping
Some people get so busy that they no longer have the time to shop for groceries and do other errands. Make their lives easier by shopping according to their lists.
7. Delivering items 
Groceries, food, gifts, furniture – set aside a few hours each day to complete food and package deliveries. Think of it as just one more errand to run per day.
8. Babysitting
Do you have older kids who are at school all day? While they're out, you can squeeze in some babysitting jobs and help busy parents take care of their toddlers. Depending on your arrangement with the parents or guardians, you can babysit while taking care of your own kids.
9. Pet sitting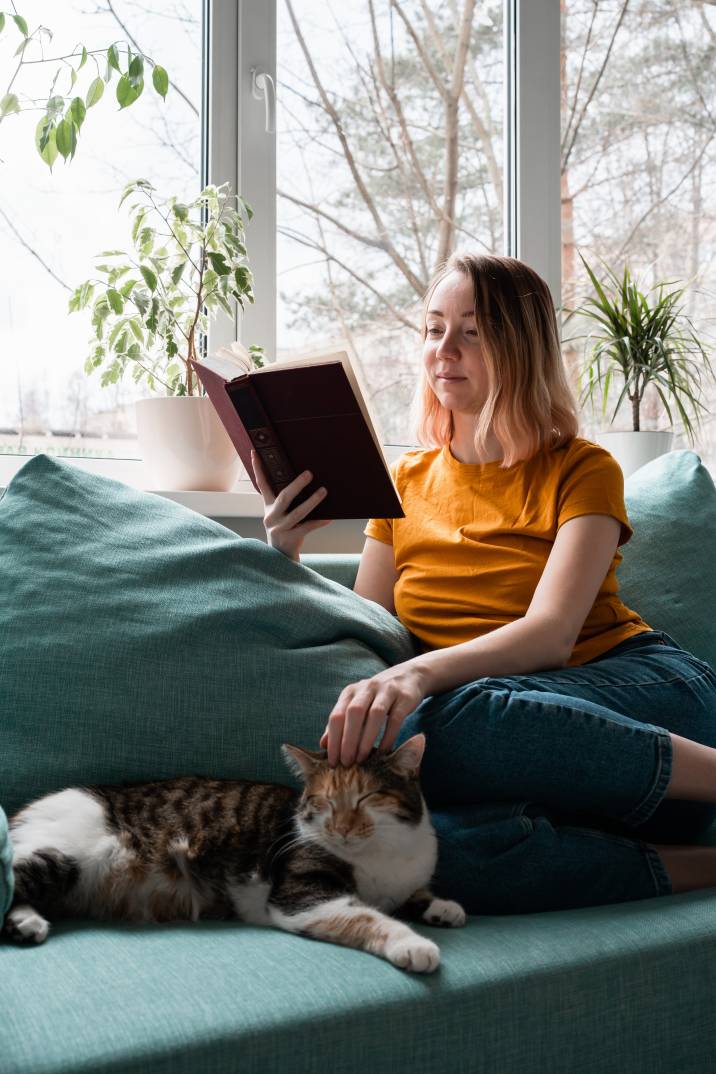 You could go over to the pet owner's house or take care of the pets at your own place. Not only will you get paid for caring for some fur babies, but your kids will have an extra playmate too.
10. Walking dogs 
If you're a natural animal lover, this is the perfect side hustle! Time in the sun is a plus.
11. Doing repairs and installations 
Being a wizard when it comes to home repairs and installations will finally come in handy. You could have a speciality, such as plumbing or electrical work, or offer general handyperson services.
Low-maintenance side hustles 
12. Renting out baby gear or kitchen appliances
Baby equipment is expensive, so it makes sense for some moms to rent certain things, such as car seats, strollers, cribs, and even toys. You could offer daily deals to families on holiday or even monthly ones to people you know.
13. Testing products 
Feeling adventurous? As a product tester, you'll try different goods such as beauty products, clothes, or mobile apps to help business owners or an online store improve their merchandise.
Online writing jobs for moms 
14. Social media manager 
Understanding Instagram, TikTok, Facebook, and their respective audiences is a useful skill to have. Make the most out of your expertise in social media marketing from the comfort of your own home.
15. Content writer
If you want a quicker way to earn money and have experience writing sports, news, science, or review articles, try becoming a content writer for brands and websites.
16. Blogging 
Choose a niche topic to write about. Remember that to earn money from an online business; you'll need to do the grunt work, such as setting up your website, promoting your blog on social media, and growing your audience. You can also try blogging platforms like Medium.com, where you can earn through the partner program.
17. Proofreading
Here's another side hustle if you have extensive writing experience. Proofreading lets you take on as many – or as few – projects as you want. You can easily do it while waiting for your kids at their afterschool activities or waiting for a fresh batch of cookies to finish baking.
18. Resume writing
Here's another lucrative freelance writer job! Almost all job applications need a resume or cover letter so that you could help new graduates or job seekers with theirs.
19. Transcribing 
One specific form of data entry is transcribing – where you'll listen to audio or video recordings and type them out. You might encounter different interviews, meeting minutes, or voice messages with this job.
See transcription tasks on Airtasker
Creative side hustles 
20. Doing a podcast
You could earn money through affiliate marketing and sponsorships if you've got a niche topic you're passionate about and an engaging audience. Once you've grown your audience, you can also sell your own merchandise.
21. Vlogging on YouTube or TikTok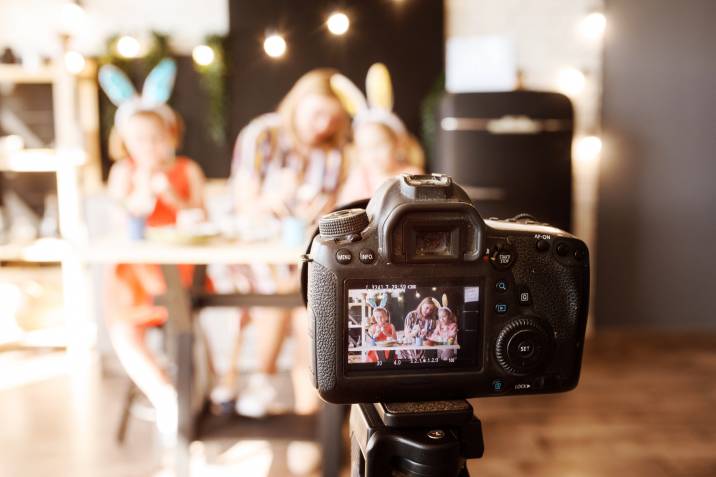 Talk about anything under the sun, such as parenting, crafting, or managing a household. If you enjoy documenting your family's day-to-day adventures, you can share them on your YouTube channel and TikTok too! There are many ways to earn from these platforms. For example, you can make money on TikTok from in-platform monetisation, paid partnerships & sponsorships, and off-platform sales.
22. Performing at parties 
Have you put your music career on hold? Dust off your musical skills and take on singing or DJ side hustles! You can find entertainment side hustles for fun events like weddings and parties.
Online jobs for mothers 
23. Virtual assistant 
Virtual assistants manage appointments and databases, reply to emails, and do other admin tasks. With many businesses operating remotely, this is a side hustle you can easily do at home.
24. Bookkeeper  
Keeping good financial records could be taxing for business owners, so here's where you come in. For this bookkeeping side hustle, you'll help keep track of expenses, manage payrolls, and make sure to finish tax obligations on time.
25. Data entry 
Data entry jobs are like virtual assistants and may include updating customer databases, recording sales or inventory figures, and organising data on spreadsheets.
Teaching
26. Tutoring 
Don't you just love helping kids reach their full potential? You could be a general tutor or specialise in different subjects such as English, History, or Mathematics.
27. Fitness coaching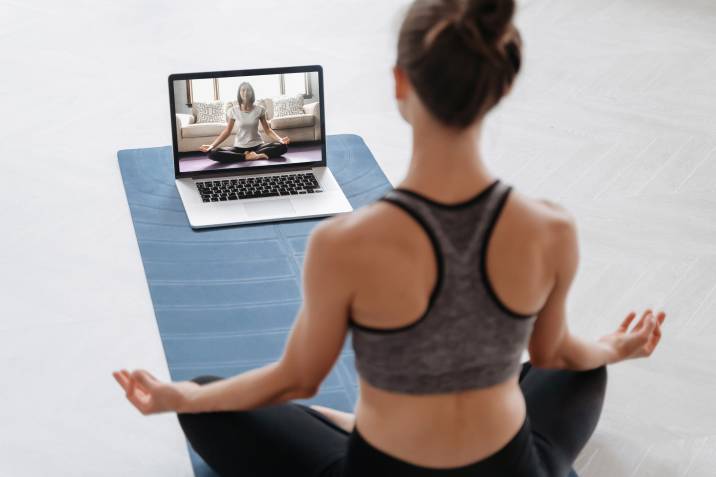 Want to help other moms stay fit? Suppose you have some expertise in fitness activities such as yoga, pilates, and aerobics. In that case, you can earn extra income by offering classes. Fitness classes for moms will also help you and your students find like-minded friends—a group you can relate to when it comes to staying fit and raising kids.
28. Conducting music or dance lessons
Have you observed your kids' music or ballet lessons and think you could teach, too? You can try teaching one-off classes to test the waters. Teach from the comfort of your own home, or try teaching from a dance studio. Who knows? You might help other kids (or fellow adults) fulfil their artistic passions!
Design 
29. Graphic designer 
To become a graphic designer, you'll need to have experience with Adobe Photoshop, Illustrator, and InDesign. Prepare an impressive portfolio to show potential clients, too.
30. Web designer
As a web designer, you'll primarily work on the front-end design of websites. This means you'll focus on user experience and how the site looks and feels to visitors. To begin, you'll need to study basic programming languages such as HTML, CSS, PHP, and JavaScript.
Food side hustles for moms
31. Selling baked goods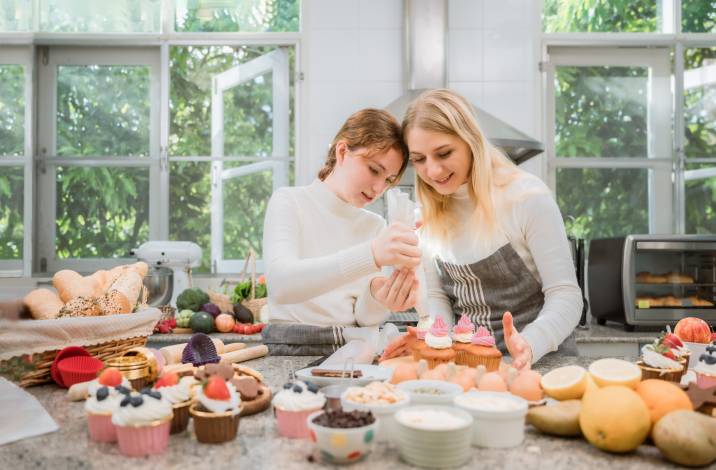 If you often receive compliments from kids and adults alike regarding your baking, why not sell your baked goods? You can take online orders and create customised cupcakes and cookies.
32. Preparing homemade dog treats 
Love baking and pets? Why not specialise in baking dog treats? Many pet owners seek out healthier and more affordable alternatives to mass-produced treats. For this reason, baking pet treats is a great side hustle idea.
33. Catering for events
Bring your A-game to different occasions such as weddings, birthdays, anniversaries, and company events. Becoming a caterer could become a heavy job for just one person, so you could consider seeking help from friends and fellow stay-at-home moms.
Crafty jobs
34. Making scented candles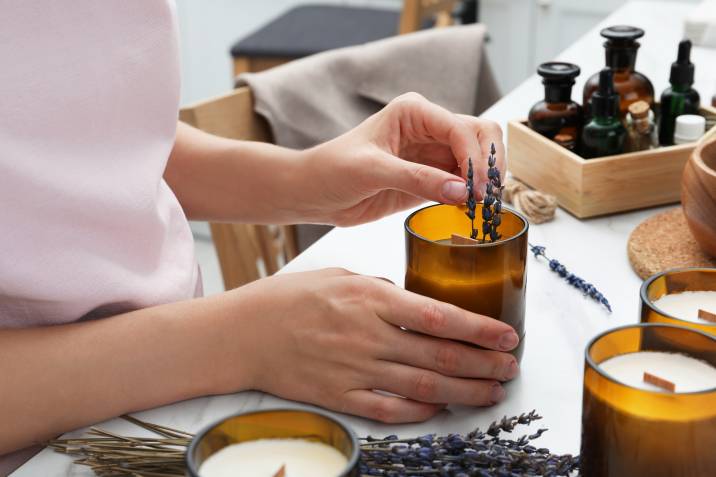 Here's one of the popular craft jobs for stay-at-home moms! Consider enrolling in a candle-making class or watching YouTube tutorial videos to make the perfect homemade candles.
35. Crocheting 
Crochet items are making a comeback in the form of halter tops, pouches, hats, and even mittens. To get started, you could look for crochet patterns online. It's a good idea to make crochet items by order since they take quite a while to make.
36. Selling bath bombs 
Self-care is essential, and baths are always something to look forward to at the end of a busy day. Unlike soaps, bath bombs fizz and dissolve into fun colours as soon as they hit the water.
37. Making personalised gifts
Some customised items you could offer to help people find the perfect gift are mugs, shirts, keychains, tote bags, and jewellery.
How can a stay at home mom make money? 
Being a stay-at-home mom is a demanding full-time job, and you shouldn't have to spend endless hours scrolling online to find a few ideas. Airtasker can help you easily find all kinds of local jobs, and you can set your own hours and rates.
Sign up now and start browsing through tasks you can do. Side hustles can go a long way in adding to your income and paying the bills. With those things taken care of, you can even start saving up for your dream family vacation or spend more time with the kids!