Home

/

Oven Cleaning Cost Guide

How much does oven cleaning cost?
Get a free quote now
Post to find a price. It's free and only takes a minute.
Price guide
€30 - €150
Find oven cleaners, fast

Post a task with your price in mind, then get offers.

It's free and takes only a minute.

See how it works
Before you hire someone to clean your oven, it's a good idea to get familiar with oven cleaning prices for the type of service you need.
A standard oven clean usually costs between $50-$95, but your cleaner might charge more or less. The cost of oven cleaning depends on where you live, the condition and age of your oven, and how long it's likely to take. 
This oven cleaning price guide will break down everything you need to know about oven cleaning costs in Australia, based on our data from hundreds of oven cleaners and completed oven cleaning tasks. By the end of this guide, you'll have a clear idea of the price you can expect to pay to get your oven or stovetop cleaned professionally so you can get straight into hiring the right person for the job and enjoy a sparkly clean oven again!
Do I need to hire someone to clean my oven?
If you've ever attempted to DIY your oven cleaning, you'll know it's a messy job that can take hours. You'll have to bend yourself into an awkward position, often use harsh chemicals, and put up with a strong smell. If you've been putting off cleaning your oven for too long, it might be worth getting a professional in to do a proper clean.  
A professional job will help to:
Help your oven function better

Prevent fires from built-up grease and food remnants 

Save energy by improving efficiency

Help your food taste better

Reduce oven fumes and smoking
You might also hire a professional oven cleaner as part of your end of lease clean to make sure you get your bond back.
What are the standard inclusions with oven cleaning?
When you book an oven cleaner, it may take between 1-2 hours (depending on the size and condition of your oven). Your oven cleaner will usually include the following services:
Set up protective sheeting to keep the surrounding area clean

Remove all trays and interior racks and clean them with appropriate products

Remove doors (if they can be removed) and clean inside and out

Clean the interior oven cavity

Replace all parts correctly

Clean up all surrounding areas and put any rubbish in the bin

Test the oven to make sure it's working perfectly
Standard oven cleaning prices don't usually include extras like cleaning your grill, stovetop, and rangehood, so if these need attention, you'll need to request them specifically.  Your cleaner may also be able to help with fridge cleaning, floors mopping or whole house cleaning.
Oven cleaning prices
Oven cleaning prices depend a lot on the type of oven and how much work is involved to get your appliance sparkly fresh again. We've reviewed all our recent oven cleaning tasks posted in the marketplace to give you approximate price guides for each.
| | |
| --- | --- |
| Oven cleaning service | Price guide |
| | $30-$150 |
| | $30-$100 |
| Oven, rangehood and stovetop | $60-150 |
What factors affect the cost of cleaning your oven?
As you can see from our price guides above, the cost of oven cleaning services can sometimes vary by $50-$100 or more. Here are the factors that might increase or decrease the price of your oven clean:
If it's a minor task that'll only take a few minutes, or if they need half a day or more

The age of the appliance - older ovens may need more care, and may not be suitable for all cleaning products

How long since it was last cleaned

How detailed the clean is (expect to pay more if you need a deep clean)

Any extras (like stovetop, rangehood, BBQ) 

Whether you'll provide the equipment and supplies

Your location/suburb

How difficult or easy it is to access your oven and get the job done

How urgently you need your oven cleaned

Whether you need it cleaned on a weekend or weekday
How to create your first oven cleaning task
Ready to hire your house cleaner and create your first task? It's easy! Just write out your task, post your listing, review your offers, choose a cleaner, and they'll arrange to come and do your oven cleaning. Want to know more? Read more about how it works.
Here's what you might include in your listing:
Timing and budget

Location

What you need cleaned – oven, stove top, grill, BBQ, or rangehood

Size – is it a standard or double oven?

Does it need a deep clean or standard clean?

Any issues with access?

Is the job likely to be challenging or time-consuming?

Equipment provided?

Any specific requests around cleaning products and chemicals?
The more info you include, the easier it'll be for your oven cleaner to price up the job and make you an offer. Plus, they'll rely on accurate info in your listing when they arrive to complete the task.
Example oven cleaning listing from Airtasker
Need some inspiration to help you create your listing? Here are some examples of oven cleaning tasks our members have posted (and successfully completed).
Clean oven

Small wall oven, 45x40cm, one solid tray, two metal racks and side panels, plus glass door.

Clean oven and Grill 

Clean an oven including grill.
Oven itself is not too dirty, grill section is a bit dirty and has cooking grease in the grill tray that needs to be cleaned out. 

Clean oven and rangehood

Wall oven, wall mounted Microwave and a rangehood needs to be cleaned for our annual spring clean.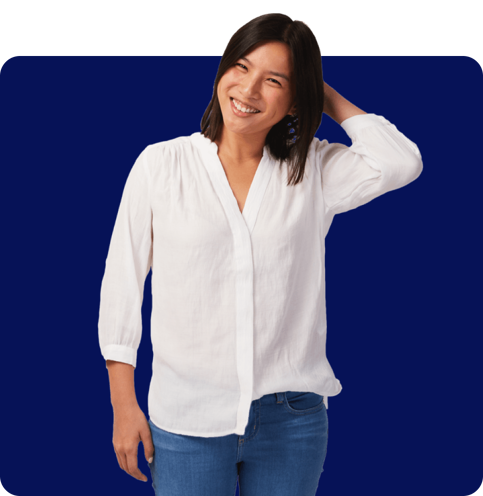 FAQs about oven cleaning prices
A cleaning contractor's hourly rate depends on a lot of factors, like location, skill, demand, and experience. A standard hourly rate for cleaners in Australia is anywhere from $20-$60/hour.
Oven cleaning usually takes around 1-2 hours. The timeframe will depend on your oven's condition, how long it's been since it was last cleaned, your equipment, and your experience.
If you're sensitive to certain cleaning products, you can specify in your ad which products and ingredients you'd prefer. For example, one Airtasker recently asked for oven cleaning with only lemon juice, vinegar, bi-carb soda, and Coca-Cola. Or you might supply your own cleaning products that you know you won't react to. If you want to avoid strong chemicals, you may need to allow more time for your oven cleaning professional to get the job done.
You'll need to pay your oven cleaner a fair price that compensates them for their time spent cleaning, travelling, and any supplies they brought with them. Remember that they'll also need to pay tax, petrol, and other expenses with the amount they're paid. When you hire through the Airtasker marketplace, your cleaner can set their own rate and only accept the jobs they want to do.
It's free and takes only a minute.