Home

/

Pot Plants for Container Gardening
Find plant deliveries, fast

Post a task with your price in mind, then get offers.

It's free and takes only a minute.

See how it works
Want to set up the garden of your dreams while living in the city? Container gardening is the practice of growing plants, herbs, and flowers in pots, tubs, or any small enclosed space. Container plants can add colour and vibrancy to your home, and relax and refresh your senses after a long day at work. You can sometimes harvest, cook, and eat them–making them a fresher, more affordable alternative to store-bought greens.  
If you're looking to get started on your container garden, we've rounded up the best plants for containers. Check out some of our container planting ideas below:
What are the best pot plants?
Container plants that naturally thrive in Australia's temperate climates are easiest to manage and maintain. Take note that some plants are annual and only thrive during one season. Others are perennial, so they die during the winter and grow back in the spring. Finally, some plants are evergreen and maintain their foliage throughout the year. We encourage you to familiarise yourself with various pot plants so you can pick which ones will suit your home best.
Best evergreen pot plants
Evergreen container plants remain lush and vibrant throughout the year. Even during rainy days or bitter winters, you can feel rest assured that your container garden can still look alive. Here are two best evergreen container plants for Australia:
Begonias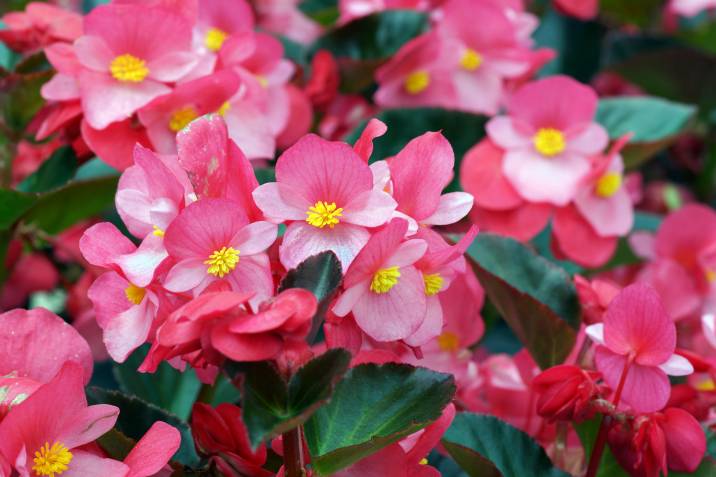 Begonias are simple but gorgeous, and can thrive in containers. This flowering plant can go through long periods without water. But remember to water them regularly and keep their soil moist. 
There are different types of begonias, and you can pick the trailing and mounding varieties, which you can place in terracotta pots or window boxes.
Geraniums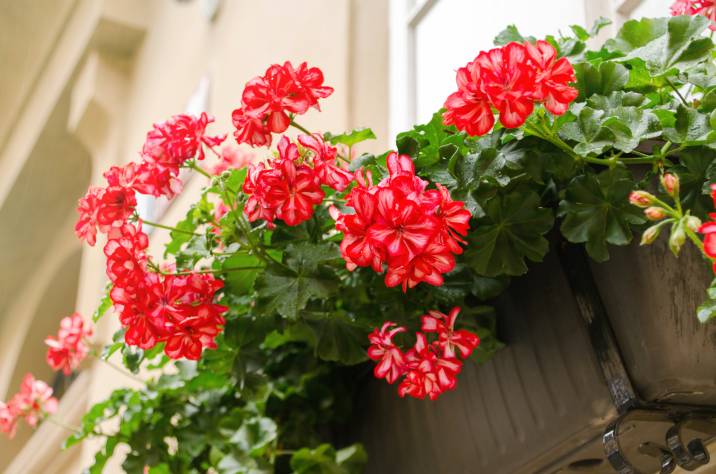 While geraniums often grow in flower beds, you can easily grow them as potted plant arrangements. Geraniums need at least six to eight hours of sunlight, so make sure to place them in a sunny part of your home or outdoor area. With tender loving care, you can raise your geraniums to be absolutely beautiful. 
Best winter pot plants
Not all plants die during the winter. In fact, winter container plants need cold, bitter temperatures to grow. Your container garden can still look beautiful in the snowy season, and here are a couple that will look beautiful amidst the frost. 
Snapdragons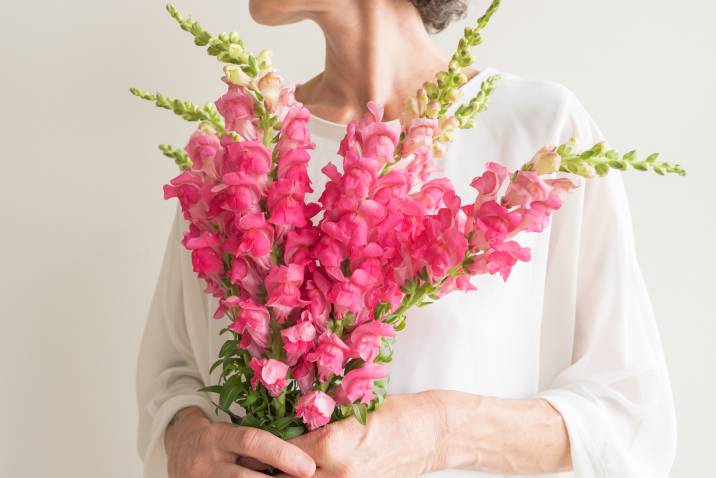 Snapdragons in your garden will provide a vibrant splash of colour in the middle of winter. While some species do better in the spring, you can easily find others that bloom during the winter. Make sure to find a container that drains well, as excess water in your pot can damage your snapdragons. 
Poppies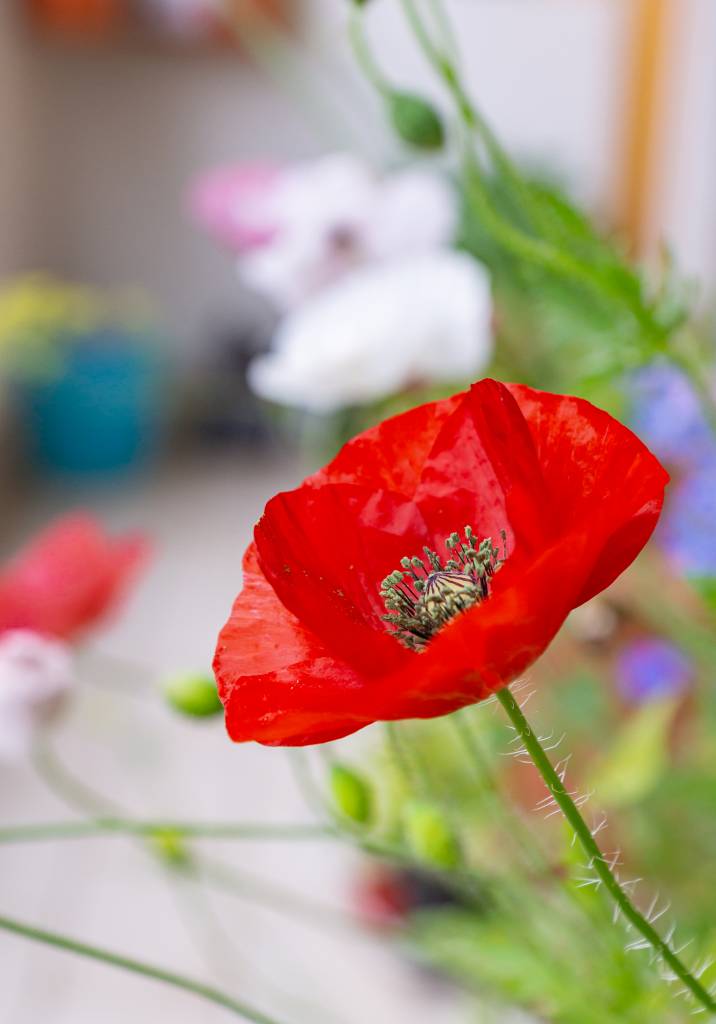 Despite their delicate appearance, poppies are surprisingly hardy and can live through harsh weather conditions. They also come in all kinds of colours, such as white, purple, red, and pink. You'll need the correct sized pot, quality soil, and enough light and water to easily grow poppies in containers. Your local nursery can help you choose the best variety of poppies for your home. 
Best summer pot plants
Australian summers can be dry and very hot. Rest assured, though, that there are many plants that can still grow and blossom even during the most excruciating months. 
Sunflowers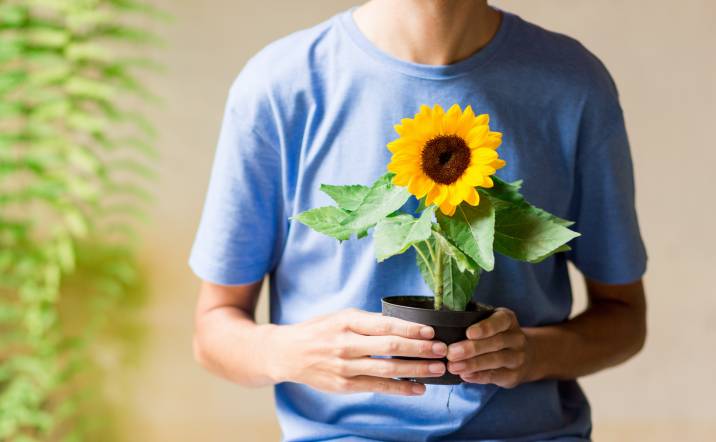 Most people know sunflowers as tall, sprawling, and growing in large, expansive fields. Luckily, there are dwarf specimens that you can grow in containers. Sunflowers need a lot of heat and sun, so the summer months are truly their season! Your garden will never look sunnier than with some sunflowers. 
Dahlias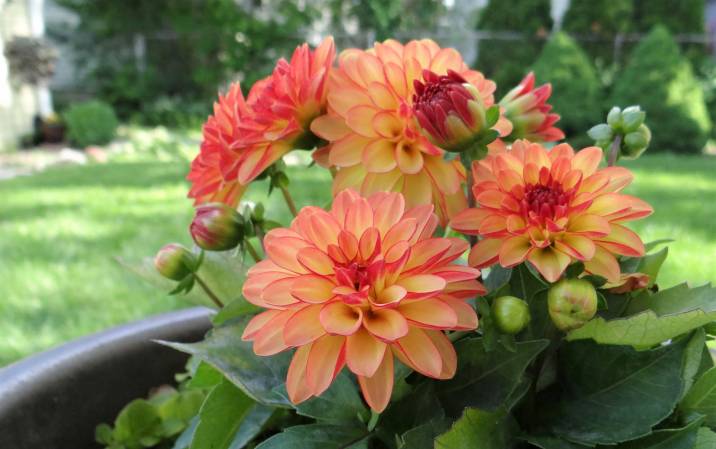 Dahlias are festive, dramatic, and absolutely romantic. They bloom all summer long, making them a great addition for your garden from December to January. For exquisite blooms, feed your dahlias with a lot of nutrient-rich fertiliser. You can consult a local gardener if you're not sure what type of fertiliser to use on your dahlias. 
Plant combination ideas for gardens
If you really want an eye-catching garden that thrives and flourishes across the year, then it's best to know which plants pair well together. Below are two plant combination ideas for container gardens. 
Azaleas and camellias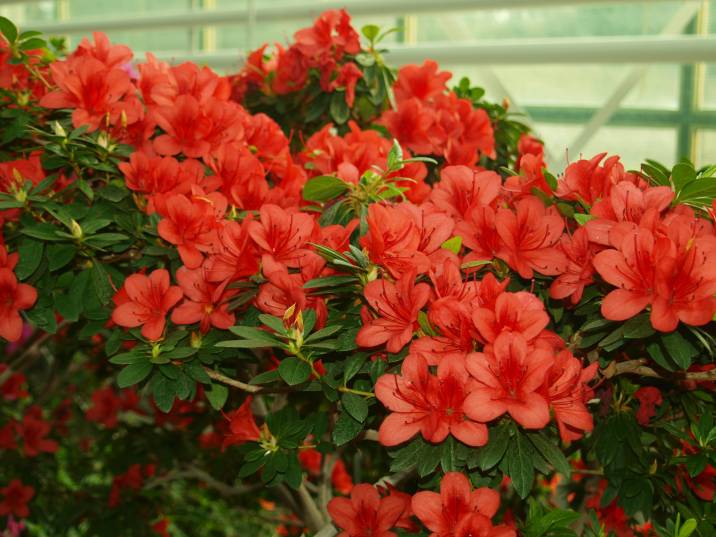 Camellias and azaleas grow well together and also look good together. Both flowers love acidic types of soil. You can easily grow these plants in pots, and they do best in glazed ceramic or durable plastic containers; These containers hold soil best. While blooms of azaleas and camellias can be quite dramatic-looking, they can also look aesthetically pleasing in a garden with a contemporary, modern design. 
Succulents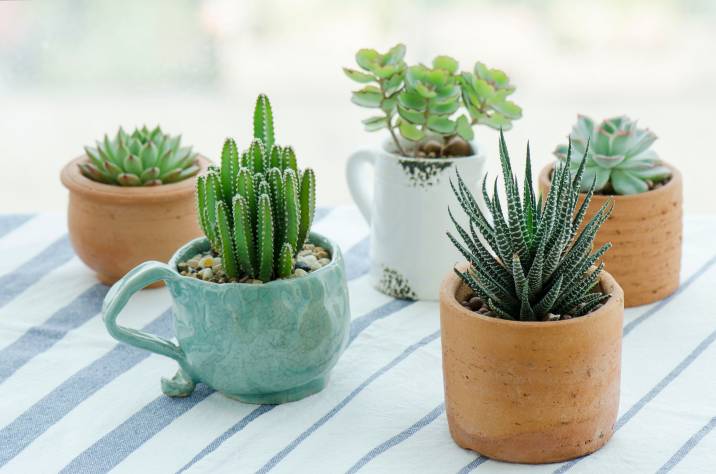 Growing succulents is easy in the more arid regions of Australia. Succulents are hardy, easy  to maintain, and tolerant of hot weather and dry soil. You can plant different types of succulents together, from agave to aloe vera. Some succulents also flower, such as the pincushion cactus and the jade plant. 
How do you look after pot plants?
Know how to properly start container gardening before buying your pot plants. While container plants are generally easy to care for, keeping your soil moist and well-ventilated is essential. Make sure your plants are generously exposed to sunlight, but keep them away from harsh areas that may overheat their leaves and flowers. 
Also, do lots of research on the container plants you're planning to purchase. Each pot plant is unique and may have specific needs! You can hire a professional gardener if you need help setting up your container garden. 
Get your plants delivered to your doorstep. 
Excited to display these beautiful pot plants in your home? A plant delivery service can save you the trip to the local nursery or tedious search for the perfect pot plant. Get your plants delivered to you quickly and safely through Airtasker, whether you need an indoor plant for your desk or an entire garden of geraniums.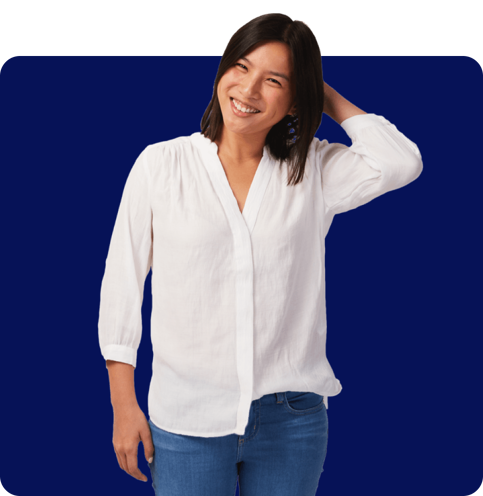 It's free and takes only a minute.