Home

/

How to Clean Vertical Blinds
How to clean vertical blinds: A quick guide for window blinds cleaning
Learn how to clean vertical blinds for your windows with these tips
Get help for blinds cleaning
Find blinds cleaners, fast

Post a task with your price in mind, then get offers.

It's free and takes only a minute.

See how it works
There is a reason vertical blinds exist in most homes; they are functional, look great, and work well on large windows and patio doors due to their durability in high traffic areas. However, when it comes to maintenance, most people are a little unsure about how to clean vertical blinds, especially when they don't want to damage the material.
Regular upkeep will have them looking their best when deciding how to clean vertical blinds at home. The following step-by-step instructions for standard vertical blinds (not cellular vertical blinds) will make sure your home looks fabulous all the time while getting total longevity out of your vertical blinds.
How often should you clean vertical blinds?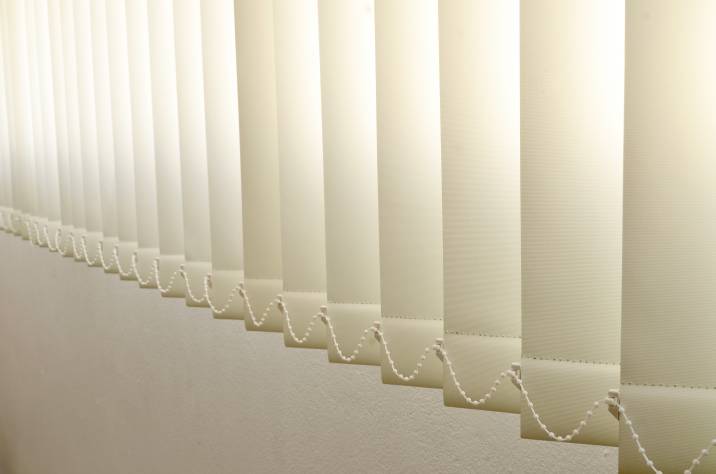 Usually, an annual thorough clean is enough. However, cleaning vertical blinds should be done more regularly if the usage and location of your blinds are a little more high-traffic. The easiest way to determine this is quite simply with their appearance. If your vertical blinds start to look a little dirty, or it's coming to a year since you've cleaned them, it's time to initiate the following steps.
With this being said, the more often you clean your vertical blinds, the less time it will take you to complete the task. Once you understand the best way to clean vertical blinds, and know which cleaning materials are best for your specific blind type, you'll be able to complete the task faster each time.
How to clean vertical blinds without removing them
While you can remove your vertical blinds to clean them if you prefer, it is not necessary and will likely save you a significant amount of time if you don't. If you want to remove them, make sure you have enough space and take a fair bit of care to avoid damaging the blinds. It is important to note that removing them for a clean may not produce the best results.
If you want to know how to clean vertical blinds fast, follow these steps:
Go with the 'as needed' approach and vacuum the blinds with an upholstery wand attachment.

Give them a quick dust using microfibre cloth or a thick duster.

If the blinds are still dirty, you'll want to spot clean the areas of concern.
When it comes to dusting and washing, the method will depend on the type of blind you have: vinyl, PVC, plastic, or fabric.
How to vacuum vertical blinds
When it comes to vacuuming your vertical blinds, you'll need your regular household vacuum cleaner with a brush or a blind-cleaning attachment. Vacuum slowly with blinds closed (side to side) to avoid bunching the slats on one end.
Here are a few reminders:
Ensure the blinds are full to one side.

Vacuum the slats individually from top to bottom.

Move wide slats from side to side if needed.

Turn blinds to the other side and repeat.
Ensure that you always vacuum from top to bottom, so you do not accidentally lift the slat off the hooks. Follow the length of the vanes instead of going across the blind.
If possible, avoid using a vacuum cleaner that is too powerful as it will grab the blinds and increase the risk of damage. The same thing can happen if you use a vacuum cleaner that doesn't have an attachment.
How to dust vertical blinds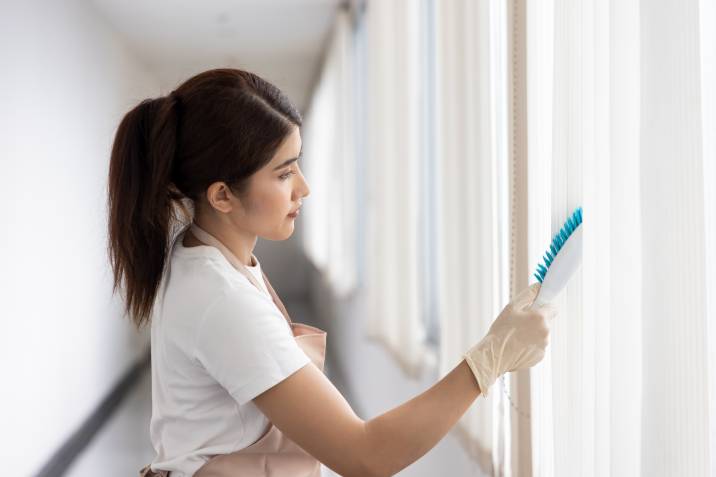 No matter what material your vertical blinds are made of, sometimes vacuuming isn't enough. This does not mean you need to wash the blinds! After you vacuum, feather dusting is a great way to get rid of that remaining dust. You can also use a white glove or paintbrush to achieve the same result.
If you do opt for the popular method of a feather duster, follow these steps:
Completely close the blinds (side to side).

Open and close blinds (rotation of vanes).

Use up and down strokes to dust one vane at a time.

Reverse the blinds and repeat.
For white glove cleaning of vinyl, PVC, or plastic blinds, here are the steps:
Close the blinds (side to side).

Open the blinds fully (rotation of vanes).

Put on white cloth gloves and carefully glide your hands over the vanes.

Be sure to brush the dust off the gloves or wash between uses.
If you decide to use a paintbrush for your cleaning, follow these steps:
Close the blinds entirely (side to side).

Open and close (rotation of vanes).

Give the blinds a wipe with a paintbrush, preferably one that has natural fibres as opposed to plastic (a high-quality paintbrush is preferable). Tap the brush periodically.

Reverse the blinds and repeat.
Pro tip: Use a high-quality feather duster that pulls dust instead of rags or cloths, which will not clean as effectively.
How to wash vertical blinds
For vinyl, PVC, plastic, and painted wood blinds that require washing, you will need:
High-quality sponges

A mild cleanser

Some clean towels

A bucket of water

A microfibre cloth (optional)
Once you have these materials, follow these steps:
Close all windows and doors to prevent wind and dust while cleaning.

Place the clean towels under the vanes to collect any drips.

Wet the sponges in a mild solution of soap and warm water (avoid hot water).

Wash one side of the blind at a time if you only use one sponge; use two sponges to wash both sides simultaneously.

Squeeze the excess water from the sponge.

Squeeze the sponge gently and slide down the blind slowly.
You can wipe a single vane in sections, intermittently cleaning the sponge to avoid a build-up of dust. To avoid leaving water spots, use an almost dry sponge to do a light drying pass at the end. You can also dry the blinds with a microfibre cloth. Ensure you refresh your bucket of water to avoid washing with a dirty sponge.
During this process, it is a good idea to use minimum pressure on the vanes to avoid pulling them out of their clip or damaging the blinds. Always make sure you are using quality sponges to avoid leaving sponge particles on the blinds, making them dirtier than before you started! Always avoid using abrasive soaps. While the vanes are dry, you can wipe them with a dryer sheet to reduce static build-up.
Pro tip: Lemon oil or wood preservative is a great way to protect wood blinds with a stained finish.
How to clean fabric vertical blinds
If your vertical blind and inserts are made of fabric, you will need some slight tweaks on how you perform a clean to ensure they last and look amazing for as long as possible.
When spot cleaning fabric vertical blinds, blot the area in question with a mild cleansing solution. It would be best to test the solution first to ensure it doesn't cause any damage. From here, use a soft cloth or sponge and softly blot the stain, allowing it to dry. Exercise a fair amount of care to avoid damaging the material.
If you need to perform a more in-depth clean other than dusting or spot cleaning, refer to the blind manufacturer cleaning instructions, as they will vary quite significantly across the many product lines. Many people make the mistake of washing their blinds via immersion, heat, or chemicals, which can cause damage to the material.
Keep in mind, however, that these more aggressive methods should only be used if the general instructions of the manufacturer allow it. Most manufacturers strongly advise against putting fabric blinds into a washing machine and dryer.
Need a little help with your vertical blinds?
If you don't have the time and getting your vertical blinds cleaned is being pushed down the to-do list, get a little help! Plenty of people can help with blind cleaning and other cleaning services, saving you time while ensuring your blinds look their best.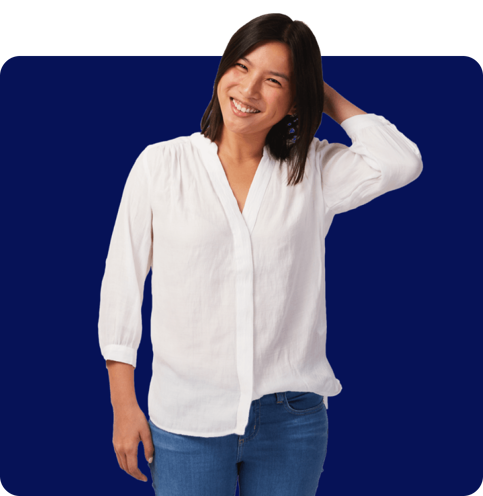 Vertical Blinds Cleaning FAQs
You can. However, it would be best to put the blinds in a pillowcase before putting them into the machine. You should also always check the label to see if they are safe to wash in a machine.
This depends on the type of blinds you have. However, a wet sponge method that follows a decent vacuum and dust is appropriate for most blinds. The more regular the clean, the easier each clean will be!
To wash vertical blinds in a machine, you must first remove the blinds from their hooks and follow these steps: 
Fold the blinds in half.
Place inside of a large pillowcase.
Tie it shut
Place inside the washing machine.
5. Add detergent and run on a gentle cycle.
Apart from regular dusting, you can use a dust repellant solution to make sure your vertical blinds remain dust-free and protect them from dirt.
Cleaning vertical blinds with vinegar is an effective way to remove tough dirt. Unlike other commercial cleaning products that use harsh chemicals, distilled vinegar will not damage your blinds.
Combine vinegar, water, and lemon and spray this mixture on the blinds to remove mould and mildew. Leave the mixture on for an hour or two, then scrub and wipe off with warm water. Pat the slat with a microfibre towel and let them air dry fully.  
It's free and takes only a minute.