Your garden might be small and unassuming, but like every classic teen movie heroine, it still deserves a makeover.
Here are 10 central London garden centres you'll love discovering.
Battersea Flower Station is the 'Best In London' according to Time Out. Their pun name is also excellent.
Completely independent with glowing reviews, Battersea Flower Station sells indoor and outdoor plants, herbs, pots, and accessories. They offer same day delivery 6 days a week throughout south west London.
Great for: Advice and ideas if you're short on inspo.
Plant area manager, Toby, has 10 years' nursery and gardening experience. He and his team sell plants perfect for Londoners' small gardens and balcony window boxes.
The Pritchard and Ure Café serves all day breakfast, small plates, coffee and cakes, all made with ingredients sourced from Borough Market.
Great for: Browsing and their sourdough toast.
Boma Garden Centre stocks a beautiful selection of plant varieties, including perennials, aquatics, alpines, fruit trees, and vegetables.
It used to be pretty rundown until the current owner took it over. Now it's a green haven in the middle of North London.
Great for: Seeing how plants will look in your garden – Boma arrange their plants and shrubs naturally.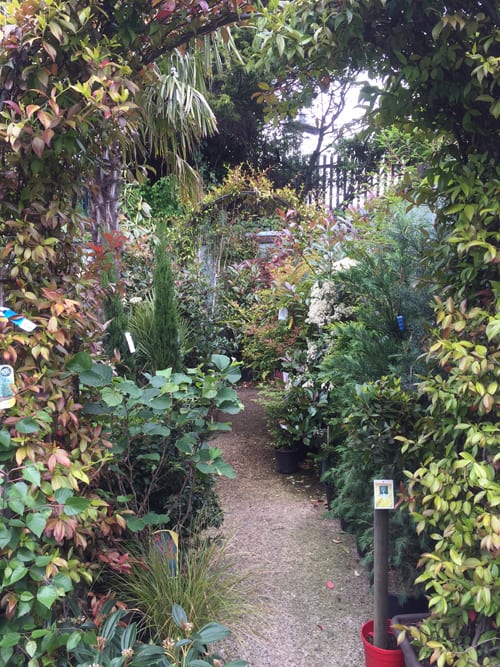 Source: Camden Garden Centre
This centre began as a gardening club for local residents, and has blossomed (sorry…) into a centre with knowledgeable staff and loyal customers.
The Growing Concerns team also offer design and landscaping, so can overhaul you entire garden.
Great for: Local expertise.
The Chelsea Gardener is a luxury retailer with Chelsea-appropriate prices. Their landscaping business is responsible for some of the most beautiful, Sloaney gardens in the capital.
The centre's surroundings are so stunning it also doubles as a wedding venue.
Great for: When you're feeling fancy (and also need some terracotta pots).
This Kensington institution is a bit of a hidden gem. From the street outside, you'd never know it has a Georgian square full of greenery and a 120-year history.
Their plant stock varies depending on the season, but they sell pots, fertilisers, and accessories all year round. Extra services include garden design, soil testing, and maintenance.
Great for: Experiencing a bit of London history.
Reportedly one of London's oldest garden centres, Clifton Nurseries is a "hidden oasis". The extensive selection of plants and flowers is housed in a glasshouse, and they even have a cat caretaker.
The Quince Tree Café serves champagne afternoon teas, coffees, and lunch.
Great for: Instagram-worthy landscaping.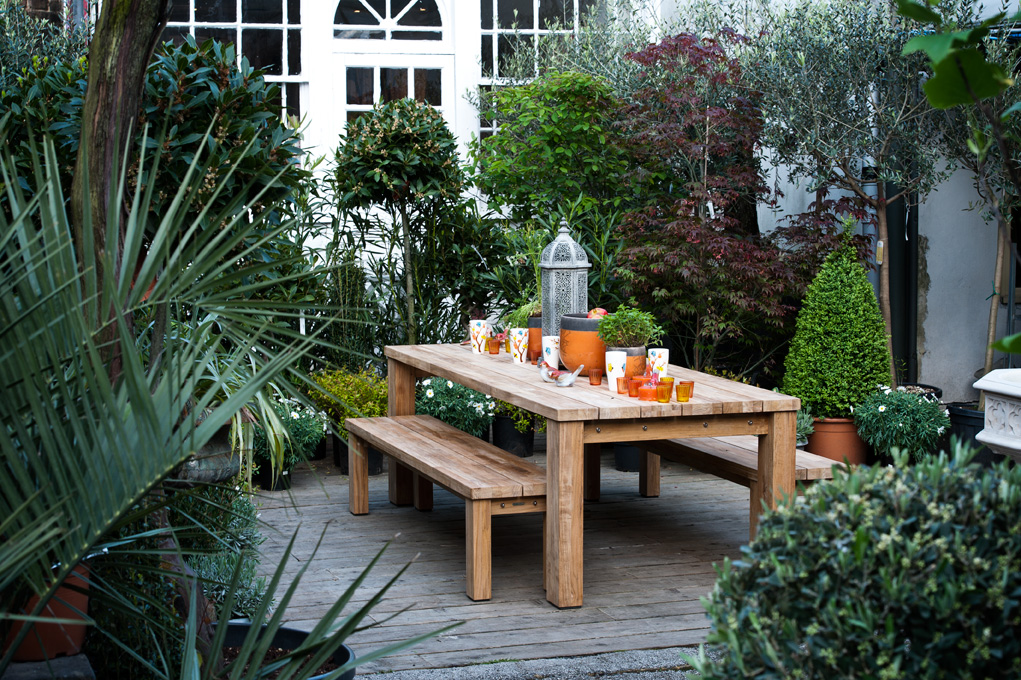 Source: The Chelsea Gardener
One of East London's most famous markets, Columbia Road Flower Market is open every Sunday, 8am-3ish.
Each seller has their own specialism, and many of them have had the same pitch since the 1970s. Many are family businesses which have passed through the generations too.
Great for: Quality flowers from traders who really know their stuff.
N1 was established in 1998 in an old button factory. Now, it stocks indoor and outdoor plants, furniture, and homeware. The small team's aim is to "bring exciting plants to urban dwellers".
The creative director handpicks all stock, so you know you'll get quality.
Great for: Unusual finds.
This small shop is a gem, stocking familiar and unusual plants, as well as offering home delivery.
The Garden Shack is part of the growing community of retailers in Gabriel's Wharf near the Southbank. Pay them a visit now before they get even bigger.
Great for: Lots of choice in a small space.
Central London might seem like it's lacking in greenery, but there are plenty of garden centres and plant shops to choose from. Not only can you fill your garden, you'll be supporting some of central London's independent businesses too.
Need a little help with your garden? Find trusted and local gardeners in central London with Airtasker.