A island bench in the middle of the kitchen is one of the most desirable features in a home. It's true that some kitchen island design ideas are only feasible in a larger space, but there other variations that can work in smaller kitchens too.
We've pulled together inspirational kitchen island designs that could easily work in most homes.
Extendable island
Sometimes you don't always need a huge island bench or maybe it doesn't fit practically. But if you add a sliding extensions, you can still use a longer bench when you need it for additional room to cook a big feast. This could be an easy DIY project or even better, outsource as a handyman task.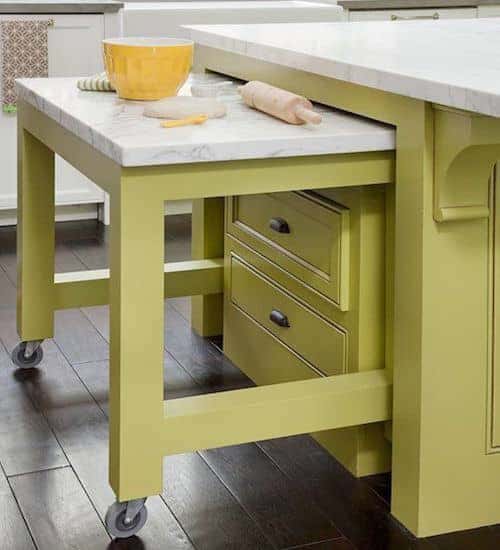 source: elledecor
Island bench seating
This look is very unique but it creates a lovely spot for you to enjoy your morning coffee or the kids to complete their homework whilst you prepare dinner.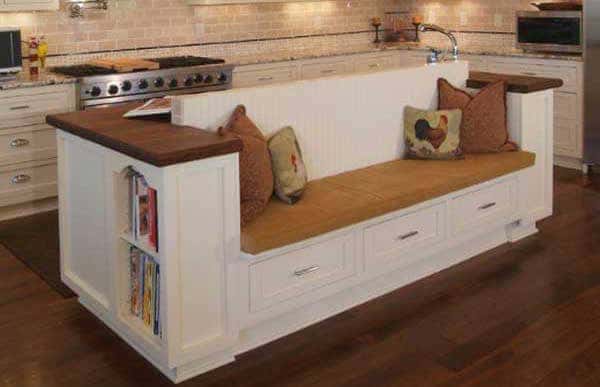 Source: woohome
Wine storage
If you're a bit of a wine connoisseur and struggle to find a spot to store your wine, you'll love this design which incorporates a wine rack into the kitchen island. Then it's also easily accessible if you need to add wine to the sauce, or to simply sip on.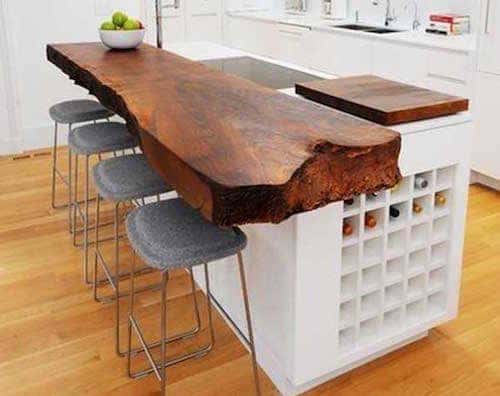 Source: woohome
Dining table + Kitchen Island
This truly encapsulates the saying 'the heart of the home is the kitchen'. By incorporating the dining area and kitchen into the same space, it brings the family into the kitchen to help and not to mention multitask entertaining guests. Also, we have to mention the added bench space is a huge plus.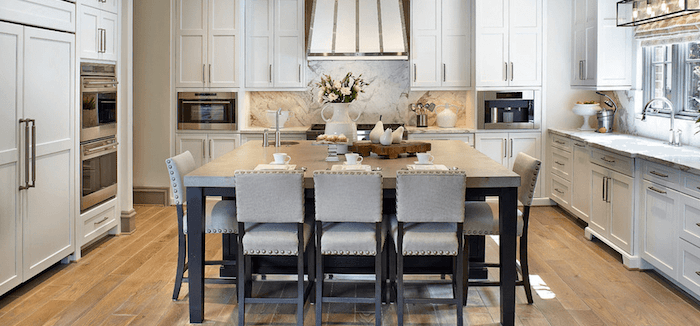 Source: freshome
Temporary island
Having a kitchen island with wheels or repurposing another piece of furniture is perfect for renters who can't build a permanent kitchen island. It's also useful to trial an island in your kitchen and if it works for you.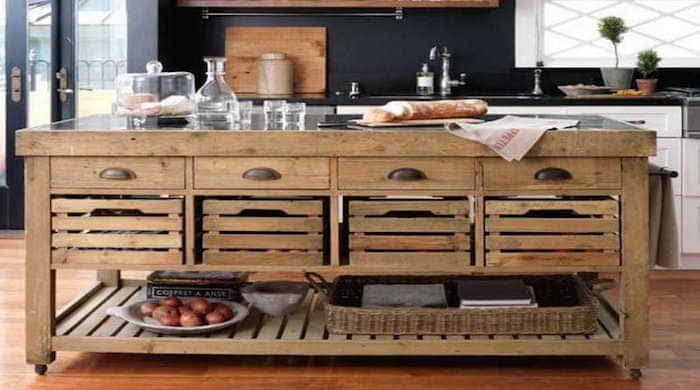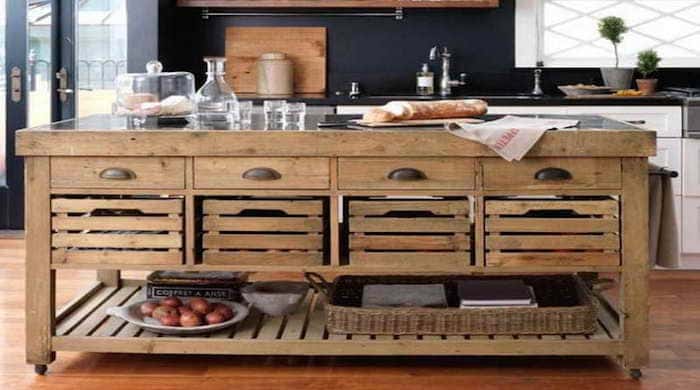 Source: Cursonogara
Thinner kitchen island
If you have a more rectangular shaped kitchen you're still able to have a bespoke kitchen island made to compliment the dimensions of your kitchen. Then you can put a few stools under/around it to enjoy eating breakfast at.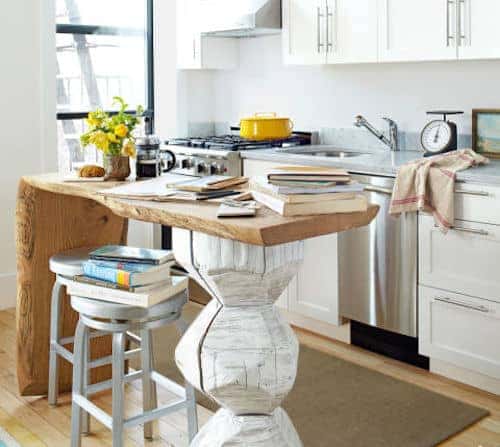 Source: housebeautiful
If you have a smaller kitchen, read out small kitchen design ideas for some extra tips.
Different heights
Having two or three different heights of your kitchen island means that it can be used for standing, sitting on bar stools and also use as a breakfast table. It can also help to subtly section of the kitchen from the dining side of the bench.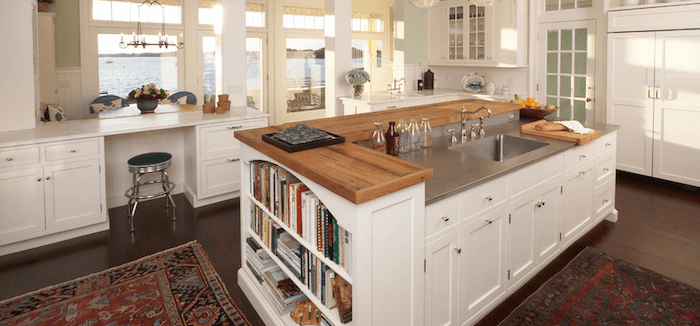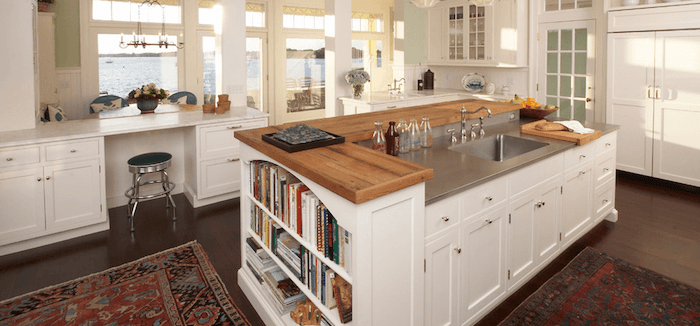 Source: Design like