It's nice to enjoy your garden by day, but why not get the most out of your outdoor space with some clever home gardening lighting ideas.
There's more to garden lighting than a automatic flood light that is triggered by your dog or cat at all hours of the night.
Here are some garden light installations that will highlight all the wonderful aspects of your garden.
Fewer path lights
It's tempting to put lights down your pathway like a airport runway, but don't. Instead put far fewer lights which highlight the general direction in which people should walk.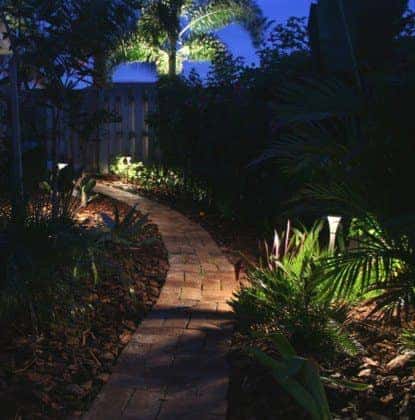 Source: Vectron Studios
Show off your plants
If you have interesting plants, trees or flowerbeds, show them off with a light. For trees thinking about up-lighting or get even more original with moonlighting i.e. The moon looks like it's coming through the trees, as you can see here.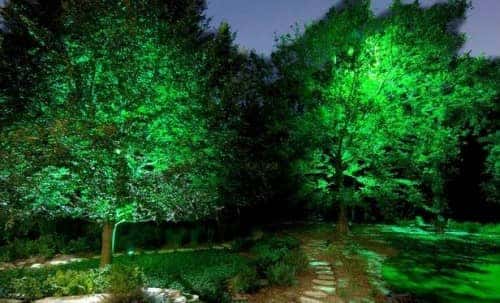 Source: DIY Network
Water feature
Make your water features something to look at day and night with some clever lighting.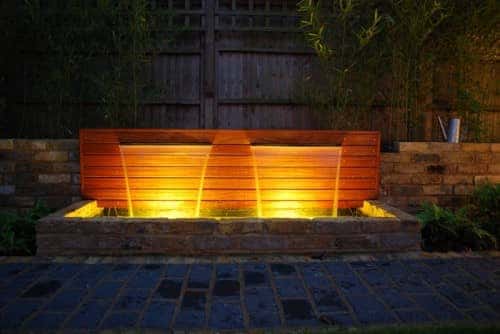 Source: Itugarden
Pool lights
Instead of the usual boring pool lights, make your pool more inviting with some clever lighting in certain areas or even use different colours. No matter what your budget is, there are ideas for everyone.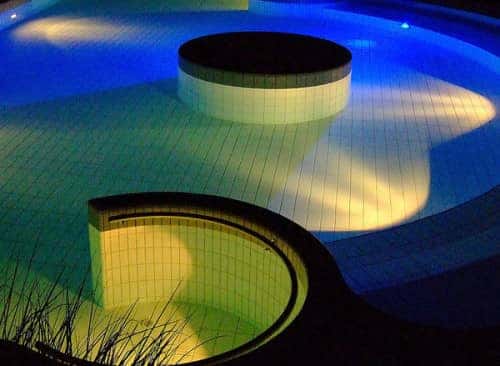 Source: Piic1
Entertaining space
Add more than candlelight to the entertaining areas of your garden. Look at something more permanent like these LED lights under the seating. It turns a normal seat into a focal point.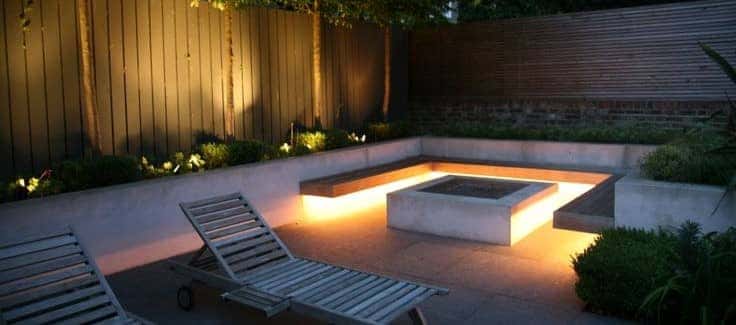 Source: Sarahakwisombe
Light up your house
Show off your beautiful home with some stylish up/down wall lights. You can get lovely ones which can highlight and shadow certain areas.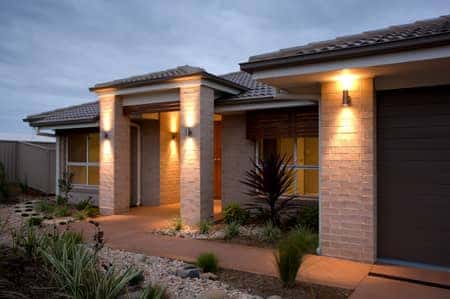 Source: Decor Homes Ideas
Make anything light up
Take a look at these cool plant pots that light up. You can even move them around the garden and change the arrangement.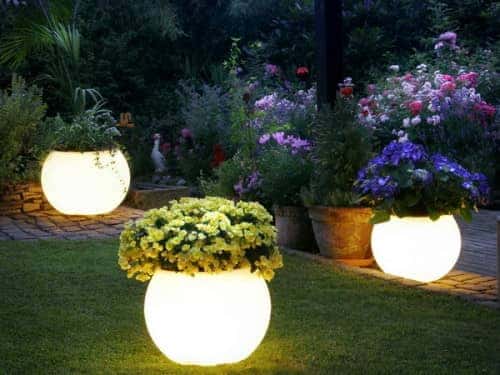 Source: Patio Design Depot
Fairy lights
They aren't just for parties or Christmas but can be used at any time in your garden. Just make sure they can be used outdoors first.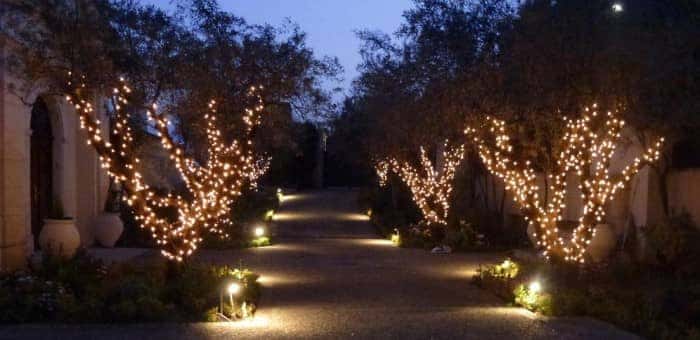 Source: Lights4fun
Lighting ideas
Here are a few creative options for outdoor lights:
The natural finish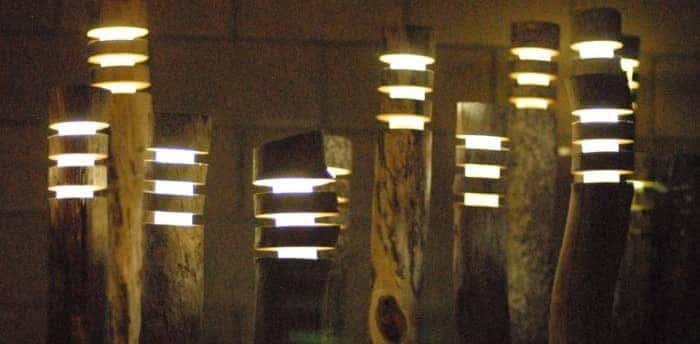 Source: Homes Kid
Love a bit of copper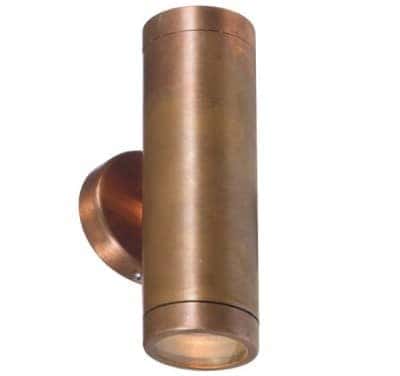 Source: Beacon Lighting
Something a little more contemporary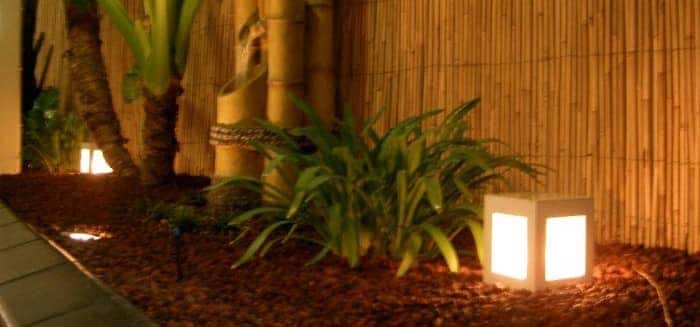 Source: Txe