Finding out you're going to be a parent is one of the most exhilarating, and terrifying, things in the world. Whether it's your first little one, or your second, third or fourth, each pregnancy journey is different. And part of this journey is finding out the gender of your newest one to be, so why not do it in a special creative way by using one of these gender reveal ideas.
Our top 50 Gorgeous gender reveal ideas:
1. Piñatas
It really doesn't matter how old you get. There is something unbelievably fun about hitting something with a huge stick. Not stopping until it explodes in a shower of sweets and confetti but this time around you'll see either blue or pink decorations.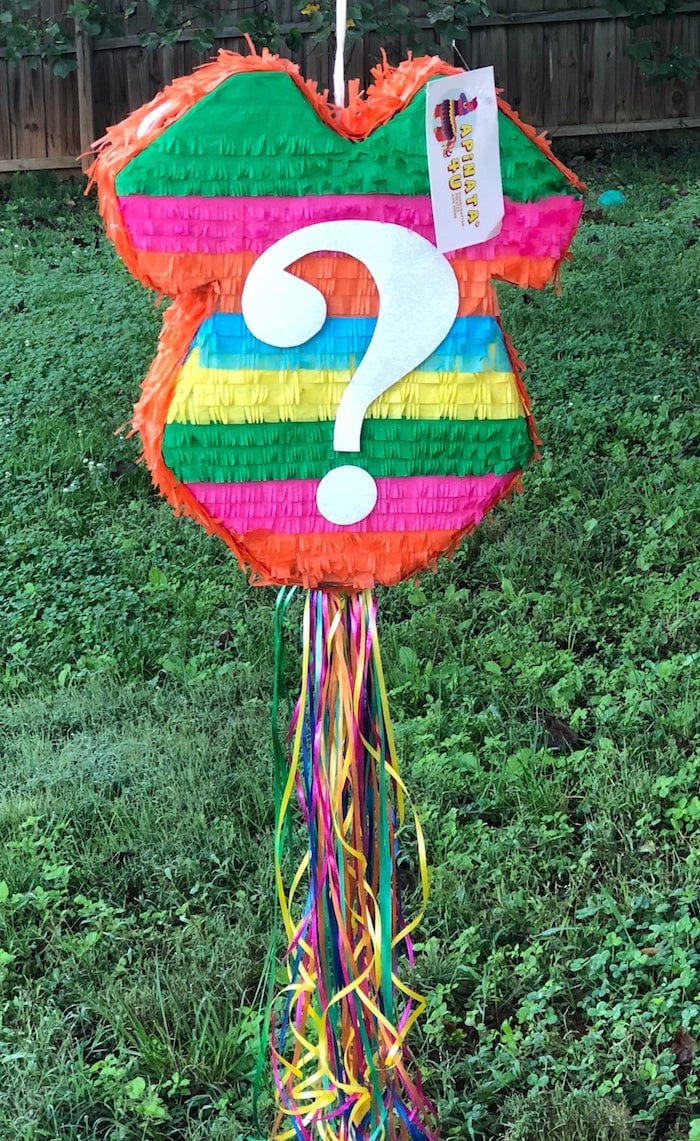 2. Piñata Cookies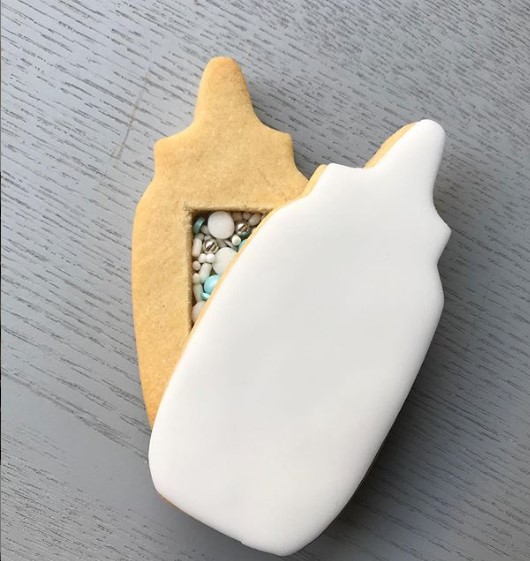 Maybe you like the idea of a piñata but you want your big gender reveal to be a little more refined and not so reminiscent of a children's party. A great way to do this is with piñata cookies. Making them isn't nearly as complicated as it sounds either.
3. Water Pistol
Think super soaker when it comes to this gender reveal idea. It works well whether you're using it as a party activity or for nothing more than a photo shoot. Both parents need to be wearing white, the guests too if they want to get in on the messy part of the fun. Get everyone standing in a circle with their water guns at the ready and then let rip.
4. Spray Paint
Get a big wooden board, a large canvas, a huge paper mache ball hanging from a tree. Anything with a plain surface that you could use to decorate your nursery. Give all your guests a can, and let them all start spraying at the same time.
5. Out-of-the-box
It's common, but opening a box for balloons to rise up out off is a beautiful moment to capture on camera.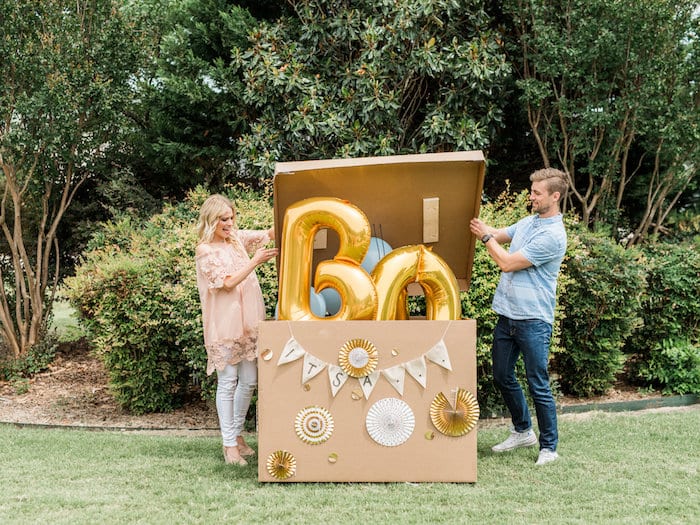 Why not do this at your baby shower when you have all of your friends and family around? Here are over 100 baby shower ideas to help you get started with the planning.
6. Silly String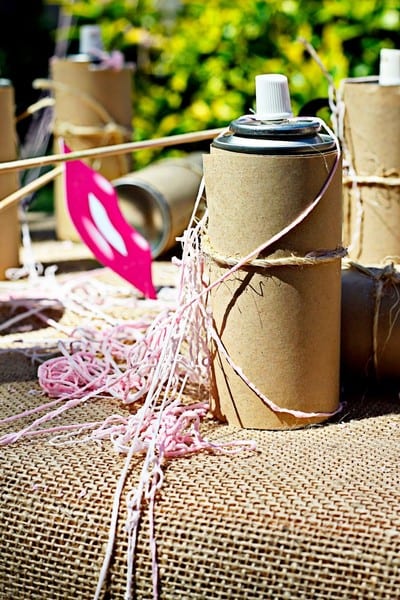 These tins of coloured silly string are a great way to involve your guests in the reveal and you don't have to worry about buying a new outfit just for the party, or accidentally staining a guests clothes.
7. Darts & Ballons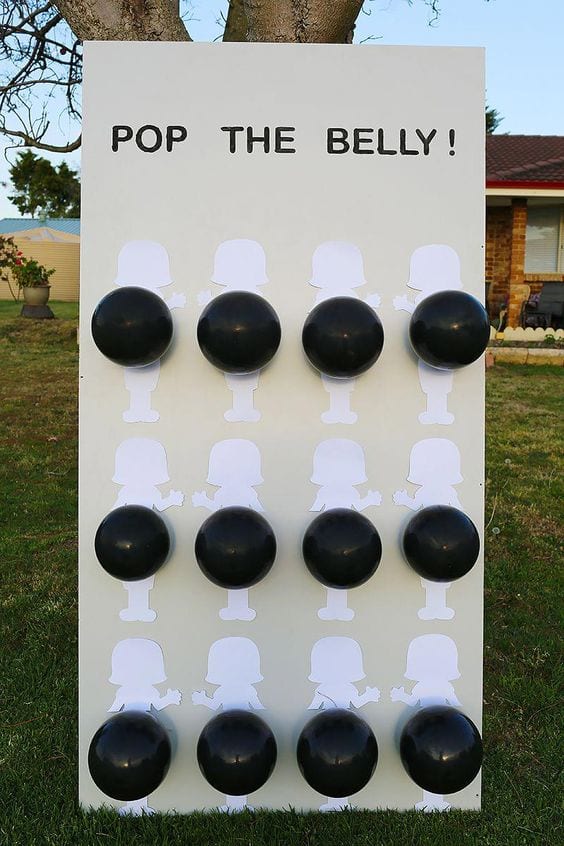 Fill a bunch of balloons with paint and just one with the right blue or pink shade, then throw darts at them when it comes time to reveal the gender. And the nice side benefit is a unique piece of art for your nursery!
8. The Paint Double Blind
Ask everyone to wear a white shirt they don't mind getting paint on. When they arrive, they can get a paint handprint showing which team they are on. Then use the balloons and darts idea – but don't fill any of them with the right coloured paint. While everyone is standing there with confused expressions on their faces, mum and dad pop out with squirt guns and spray the guests with the right coloured paint/dye.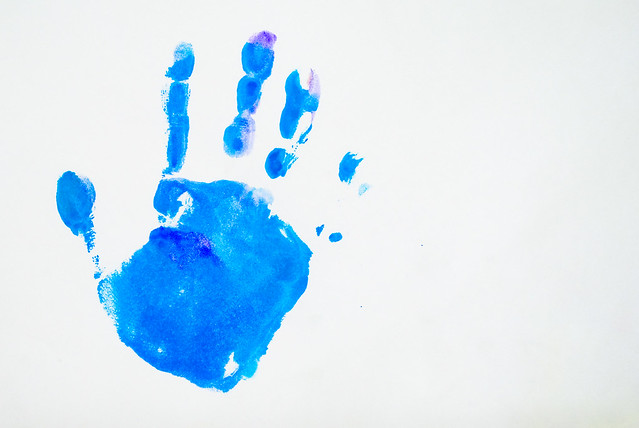 9. Gender Reveal Riddles
Keep your guests guessing by using a riddle to reveal the gender. Acrostic poems where the first letter of each line spells out a word are a fantastic version of this, but there are tons to choose from. Write them down on little cards and attach them to cake pops for a combo idea.
10. Scavenger Hunt
Do you remember scavenger hunts? Getting a clue that leads you to the next, that one takes you to the next one and so on. Until finally you reach the prize, which in this case would be the gender reveal.
11. Heads Up!
If you watch the Ellen Degeneres show, then you probably know the Heads Up! Game. But did you know you can create a custom deck as well? This is a really fun way to figure out your little one's gender and makes a hilarious video you can share on Facebook or Twitter.
12. Confetti Eggs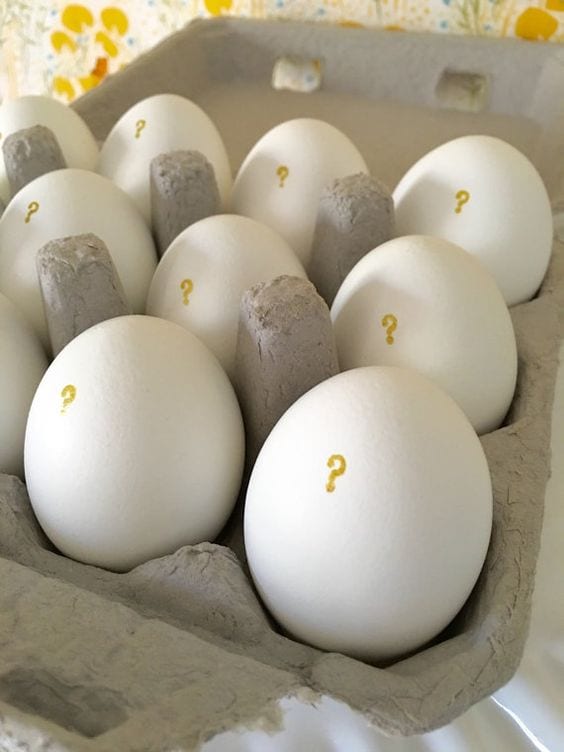 Confetti poppers have been done and done again. But these adorable confetti eggs put a nice twist on the idea. Fill them with confetti, then have the guests crack them over the expectant parents' heads to reveal the answer. Or throw them at a wall and capture the moment they explode on camera!
13. Gender Reveal Scratch Cards
These are ridiculously easy to make. Add them to little party bags for your guests, or mail them to friends and family who are too far away to attend the party. Ask them to record the reveal and make a video montage to give to your child on their 21st.
14. Bath Bombs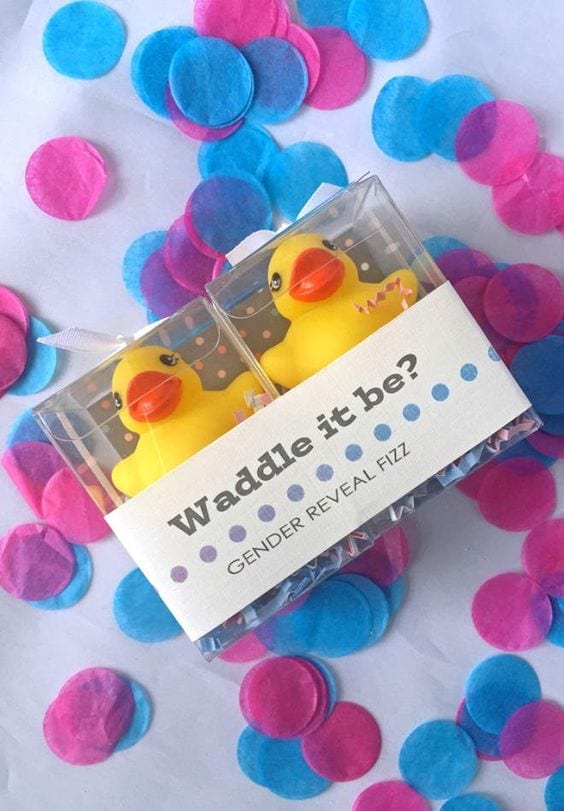 Anything that keeps the suspense going for longer is always great fun. With colour changing bath bombs your guests will have to wait till they get home to find out the gender. You could always throw them in the pool if you have one, or keep the baby theme going with an inflatable one!
15. Mystery Drinks
This one is a little more complex because you need to buy the right coloured powdered drinks and transfer them to plain envelopes. There are also fizzy tablets you can use, which you will need to find some way of disguising. Have the guests drop them in a bottle of water all at the same time and shake it up to reveal the surprise
16. Bow & Arrow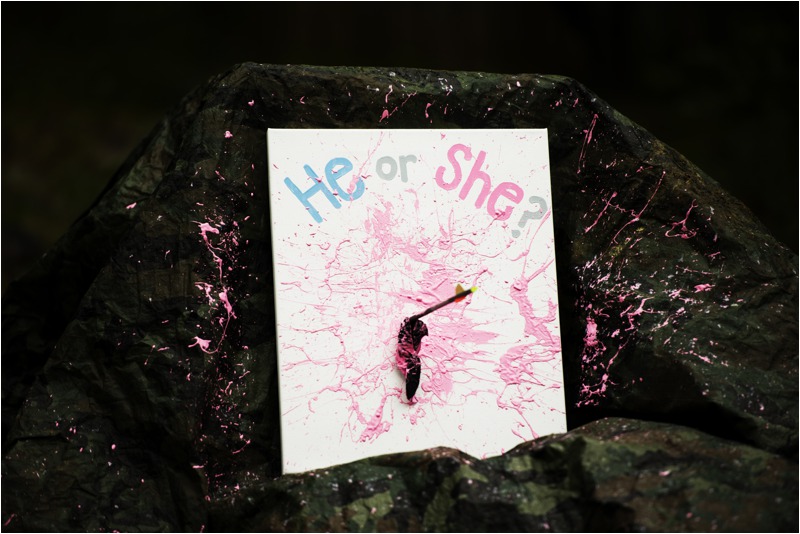 This is definitely for parents who are into more outdoor-style activities. Fill one big balloon with paint, mount it on a target, stand as far back as you can, aim and let the arrow fly. Turn it into a fun game by seeing how close you have to get before you actually hit the balloon.
17. Fortune Cookies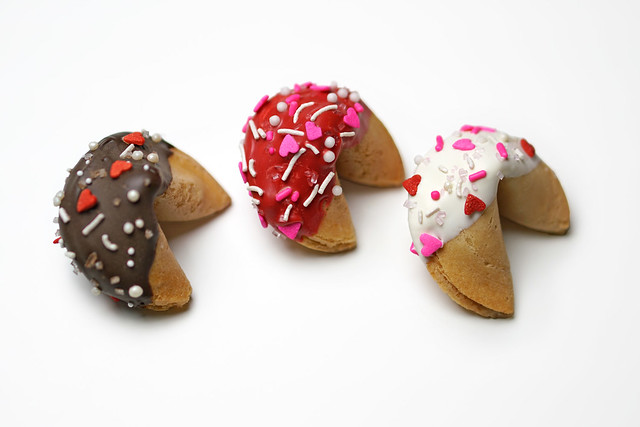 Who doesn't love fortune cookies? Decorate them with pink and blue icing, add a slip of paper that reveals the gender and have all your guests open them at the same time.
18. Hair Dye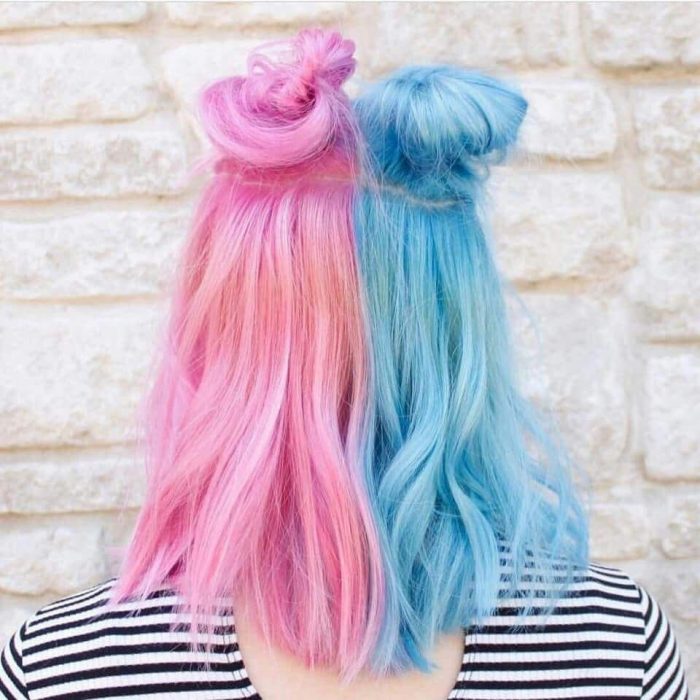 This idea works more for a nice photoshoot than a gender reveal party, but mum can dye the very bottom layer of her hair the right colour – then flip it up to reveal the answer.
19. Coloured Sparklers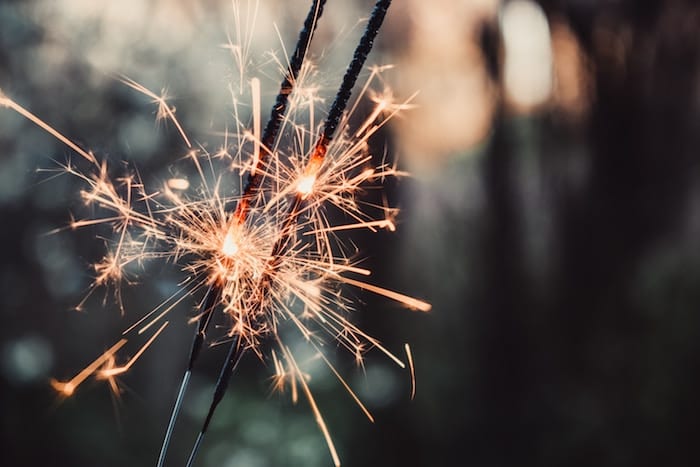 Do you remember writing words using sparklers when you were a kid? These days you get coloured ones which make them a wonderful option for a nighttime gender reveal. A little photoshop magic and you have a beautiful photo as well.
20. Science Fair Volcano
Do you remember the science project volcanoes? Simple paper mache, a few fizzy ingredients – add water and voila! You have a live volcano complete with lava. This idea is great especially if you have an older first child so that they can get involved, just add some ingredient of the right colour so your lava doesn't leave you guessing!
21. Ultrasound Party
There aren't many doctors who will go for this, but having your guests present during the sonogram is a fun way for everyone to find out at the same time. This is a nice idea for a smaller group, such as immediate family only.
22. Holi Powder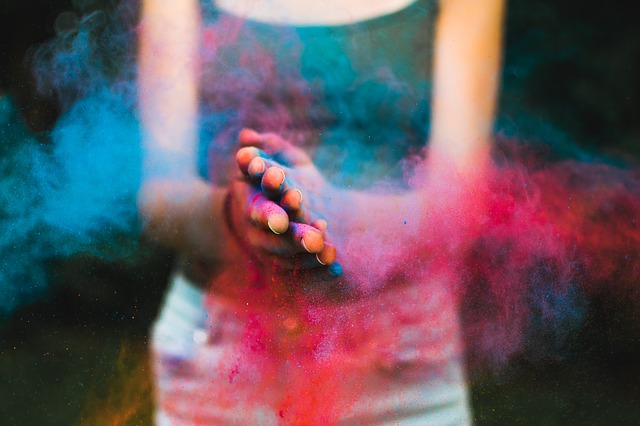 Colour runs always look like so much fun – and nobody escapes unscathed. Give your guests little packets of Holi powder and let them throw it at you, or each other. Add in some other colours just to keep things interesting.
23. Old Wives Tales
This is more of a guessing game for your guests. Collect old wives tales about the signs that reveal what your baby is going to be. Answer each question, then use one of the other gender reveal ideas to see if they were accurate or not!
24. Handprints
All you need for this is a can of paint and a couple of blindfolds. Have dad dip his hands in the paint, then hold mums tummy from behind. All the guests get to see the gender straight away but mum and dad have to lift the blindfold to see!
25. Egg Roulette
This hilarious Jimmy Fallon style egg roulette reveal is fun for everyone involved. Hard boil a bunch of eggs – but leave a few uncooked. Paint the uncooked ones the right colour, and the rest in pink and blue. Hand the eggs out to everyone and let the fun begin!
26. Coloured Smoke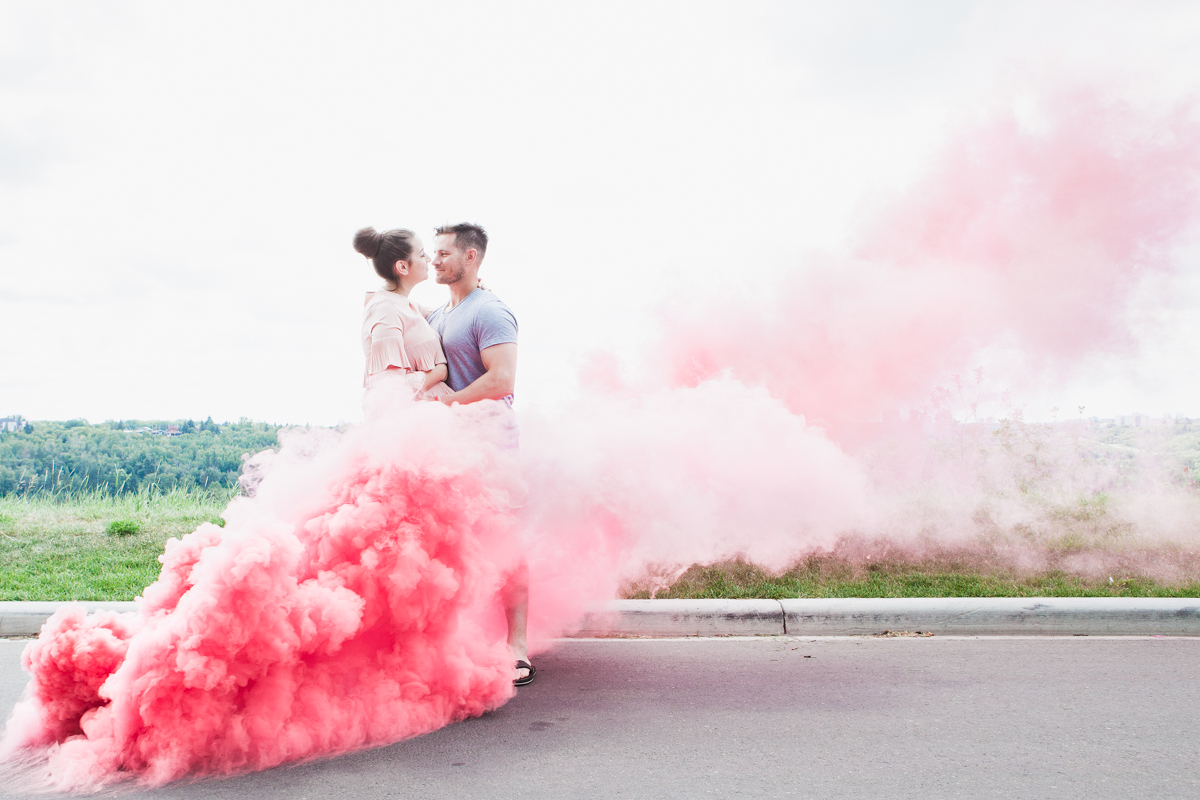 Letting off these smoke bombs are very popular now for a wedding but make one of the most perfect gender reveal ideas when you use pink or blue smoke.
27. Body Art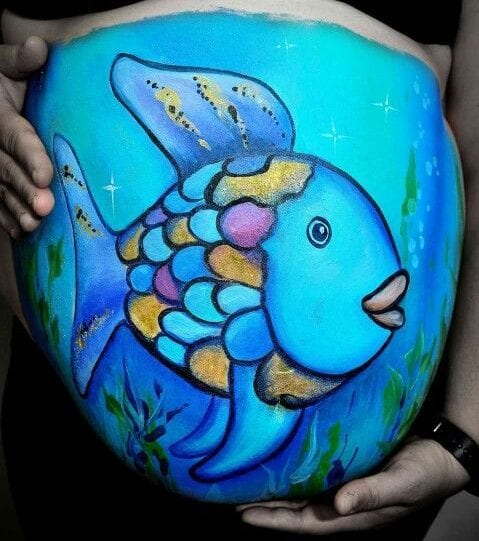 Body art is a great idea for mums who love tattoos but can't get one at the moment. Or those who are too afraid of needles to ever get a real tattoo! Mum can be blindfolded while the art is being done, but either way, this makes for a stunning photo op.
28. Candy Surprise Cake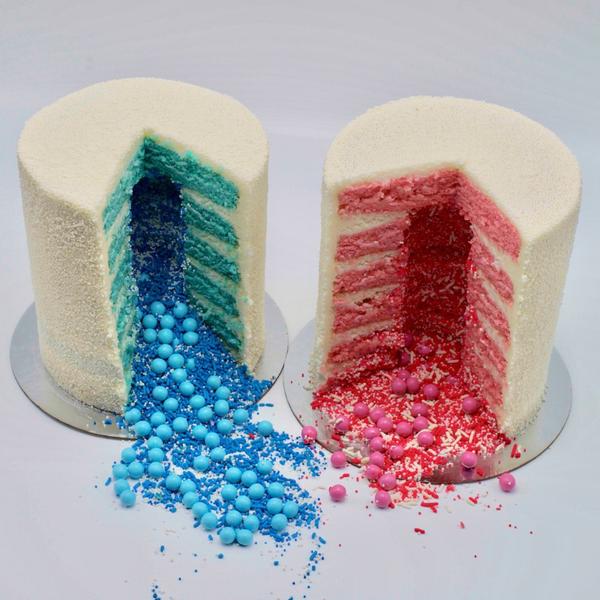 The cake with the different coloured centre has been done before, but this is a nice twist on the idea. Simply hollow out the centre, decorate as you like and fill it with candy of the right colour. Then cut into it and watch all that candy come tumbling out at your party. It's definitely one of the most common gender reveal ideas.
29. Nesting dolls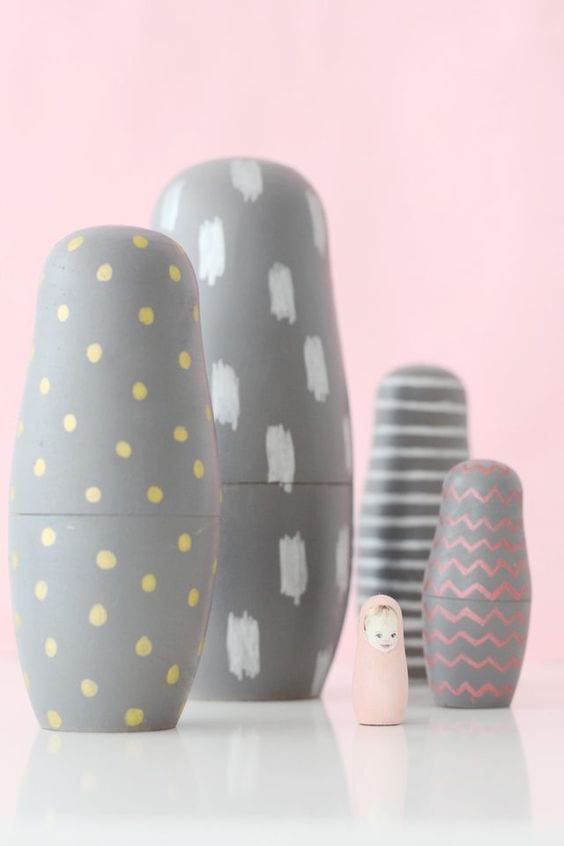 Nesting dolls (also known as Babushka Dolls) are such a cute idea. Make it extra interesting by adding a riddle that has to be answered before you can open the next, or having a little note from a friend or family member written or painted on each doll.
30. Hidden Clothing
The idea of wearing brightly coloured socks that reveal the gender of your baby without words is absolutely adorable. If you want to include guests in the game, then have them all wear pink or blue socks and use a riddle or quiz to find the guests with the right socks on.
31. Raining Paint
This rain of colour on a clear umbrella is a beautiful way of getting messy without getting dirty. Use a paper umbrella if you want to turn your gender reveal into a piece of art.
32. Cream Filled Doughnuts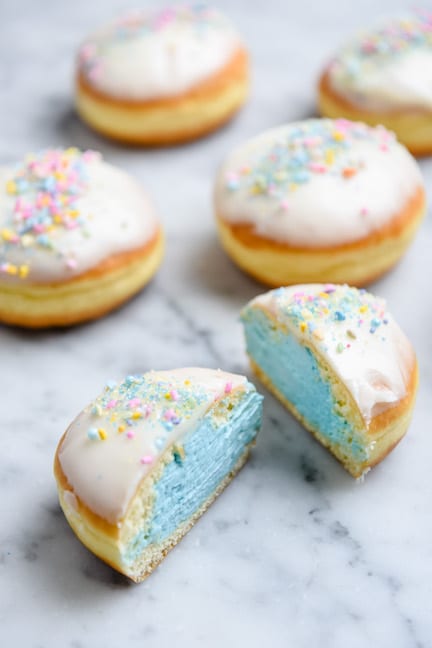 Doughnuts really are a gift to the universe from the culinary gods. With a delicately flavoured and coloured filling, it is going to be hard to stop your guests ruining the surprise by stealing one from the kitchen while no one is looking.
33. The Surprise Box
This is a spin on the '30 gifts for a 30th birthday' idea. Fill a box with a small number of gifts – every single one must be under a certain value. Everything in the box bar one item must be gender neutral. And the one that makes it obvious should be hidden as near to the bottom as possible.
34. Make A Big Splash
If you have connections with the local news, a sports team or some other really important person who can help you reveal your babies gender then that will always go down well. And everyone in town gets to share in your celebration too!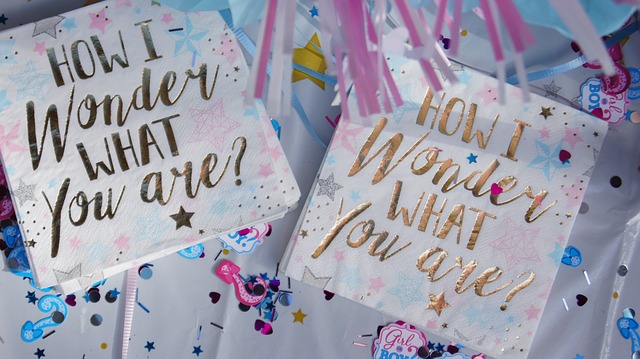 35. Gender reveal puzzle
A giant gender reveal puzzle is another unique way to reveal the gender of your baby to your guests. Create a pink and blue design with an XX or XY printed on it and it won't be easy for your guests to guess what the final answer will be.
36. Choose Your Own Adventure Book
Custom adventure books are not a new thing. Design one where the false endings to the story don't reveal the gender, but the right one does. You get to enjoy it now, and your little one gets to enjoy it later.
37. An Interactive Story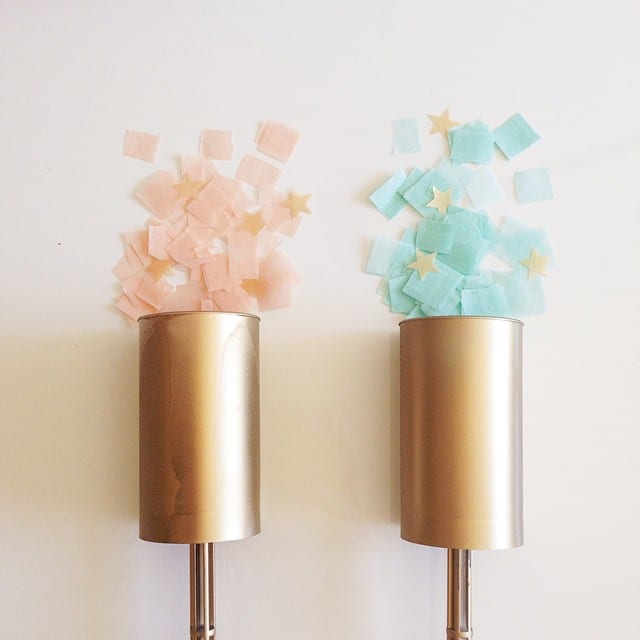 This is a little bit like musical chairs. Everyone is holding a popper, but only one of them has coloured confetti – the rest are plain white. And they pass them left or right depending on a word in the story. So no one knows who is going to end up doing the big reveal.
38. Light Show
Whether you use a projector or rig up something with a torch and coloured paper, this idea is a nice one for evenings. The best version is if you can get an image to shine on mum's belly, but if that's too complicated a little glow of the right colour is just as nice.
39. The Edwardian Gender Flip
Back in the late 1800s and early 1900s pink was considered a boys colour and blue was a girls colour. If you want to really confuse everyone – then go classic and completely old school by switching everything around
40. The Gender Reveal Playlist
If you're a couple who likes to dance then having a dance party with a playlist that works up to a song about a son or a daughter is an adorable idea. There are plenty of songs from parents to their children – you'll be dancing all night!
And finally – here are some of the cutest gender reveal ideas.
41. Bows or Bowties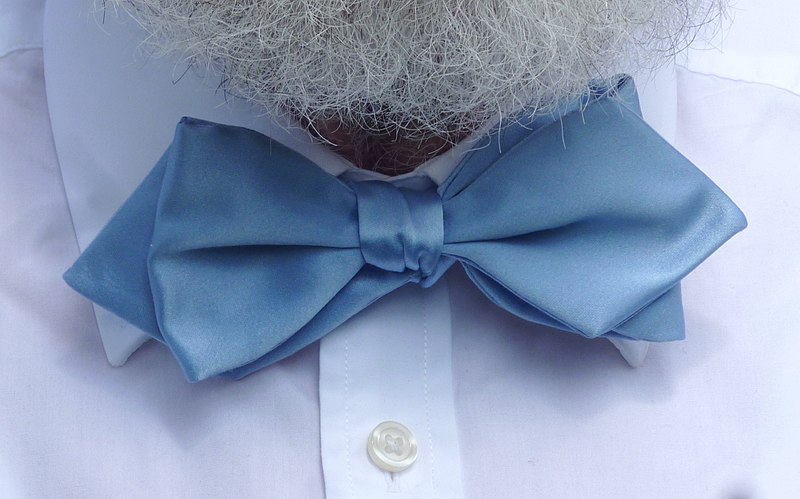 Little pink bows in the hair, and little blue bowties – this one needs no explanation and will go well with any type of party you choose to have. Be it a BabyQ or a high tea with fancy cakes.
42. Tutus or Goals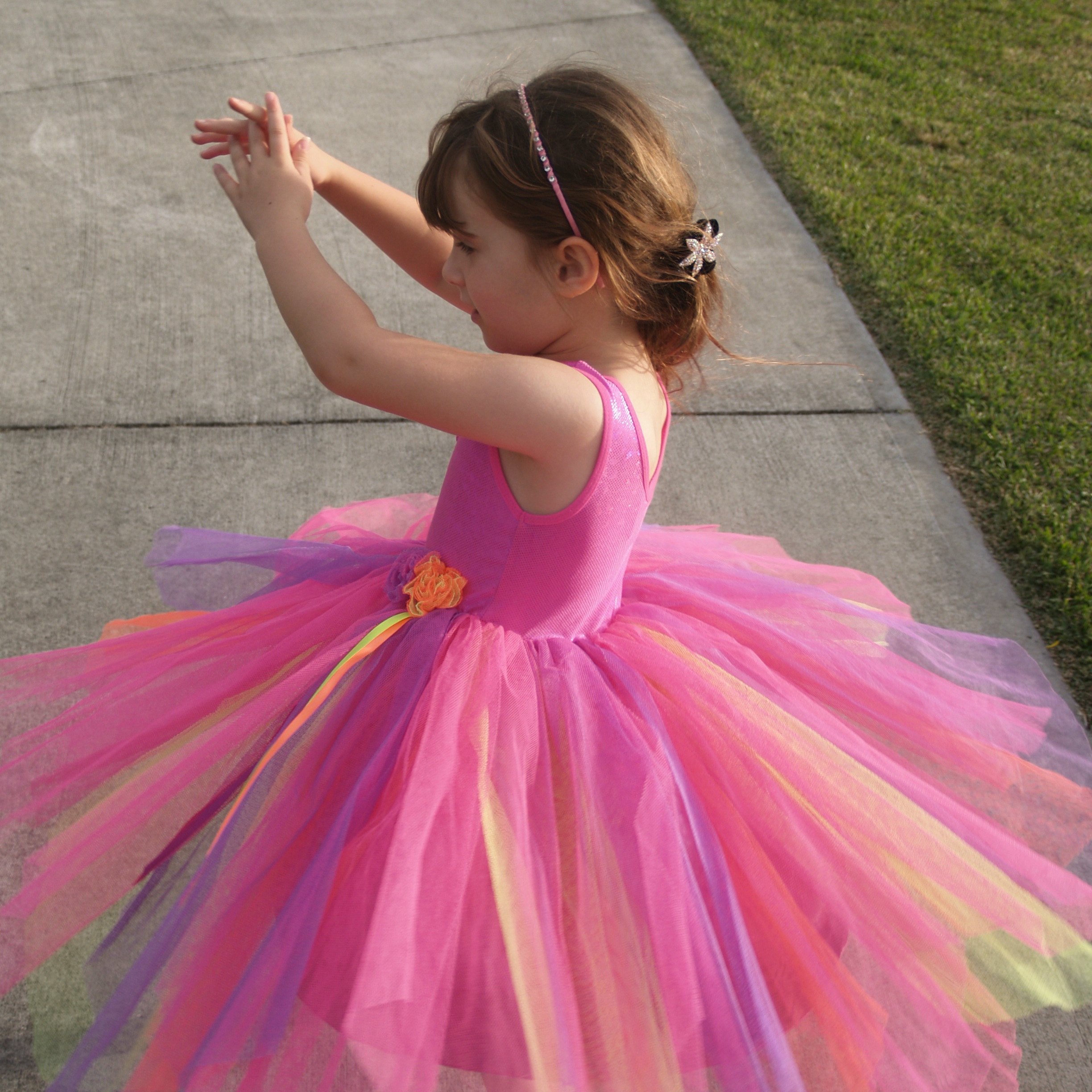 Another one that doesn't need an explanation. Little ballerina or football star on the way?
43. Witch or Wizard
This is great for a Harry Potter themed reveal. Bring on the Cauldron Cakes and Chocolate Frogs.
44. Lashes or 'Staches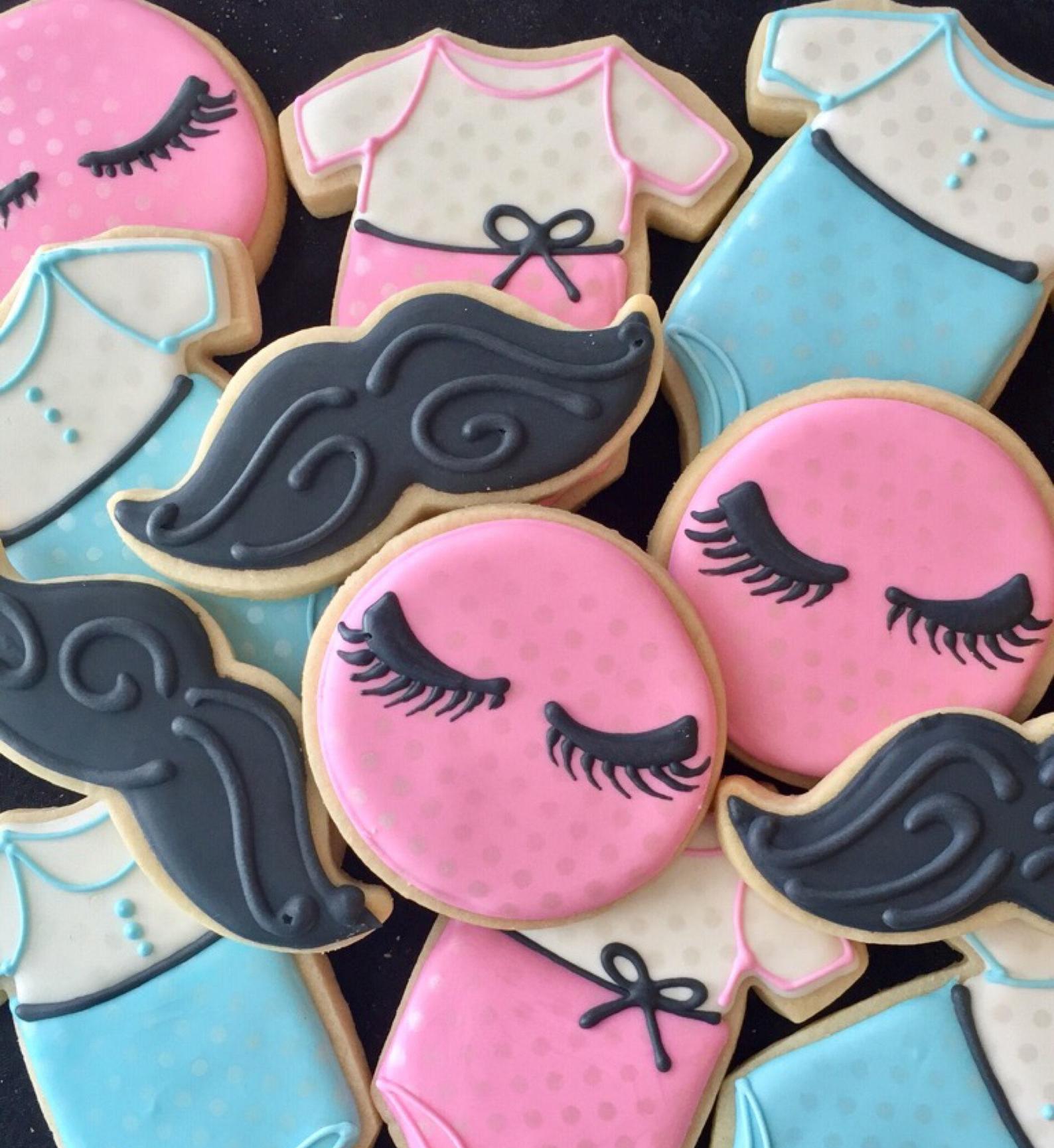 This works nicely for a 60's themed party. Dramatic princess or little gangster?
45. Here for the sex (this one is for the naughtier parents)!
This is a neutral theme for parents who like to be a little bit racy. Play the naughtier games, and make it fun for the adults! There will be plenty of time for kid-friendly parties after baby arrives.
46. Waddle it be?
Baby ducks are also gender neutral – they're also fluffy and cute. There are oodles of little pink and blue gender reveal baby duck decorations and you can find them with hardly any trouble.
47. What's it gonna Bee?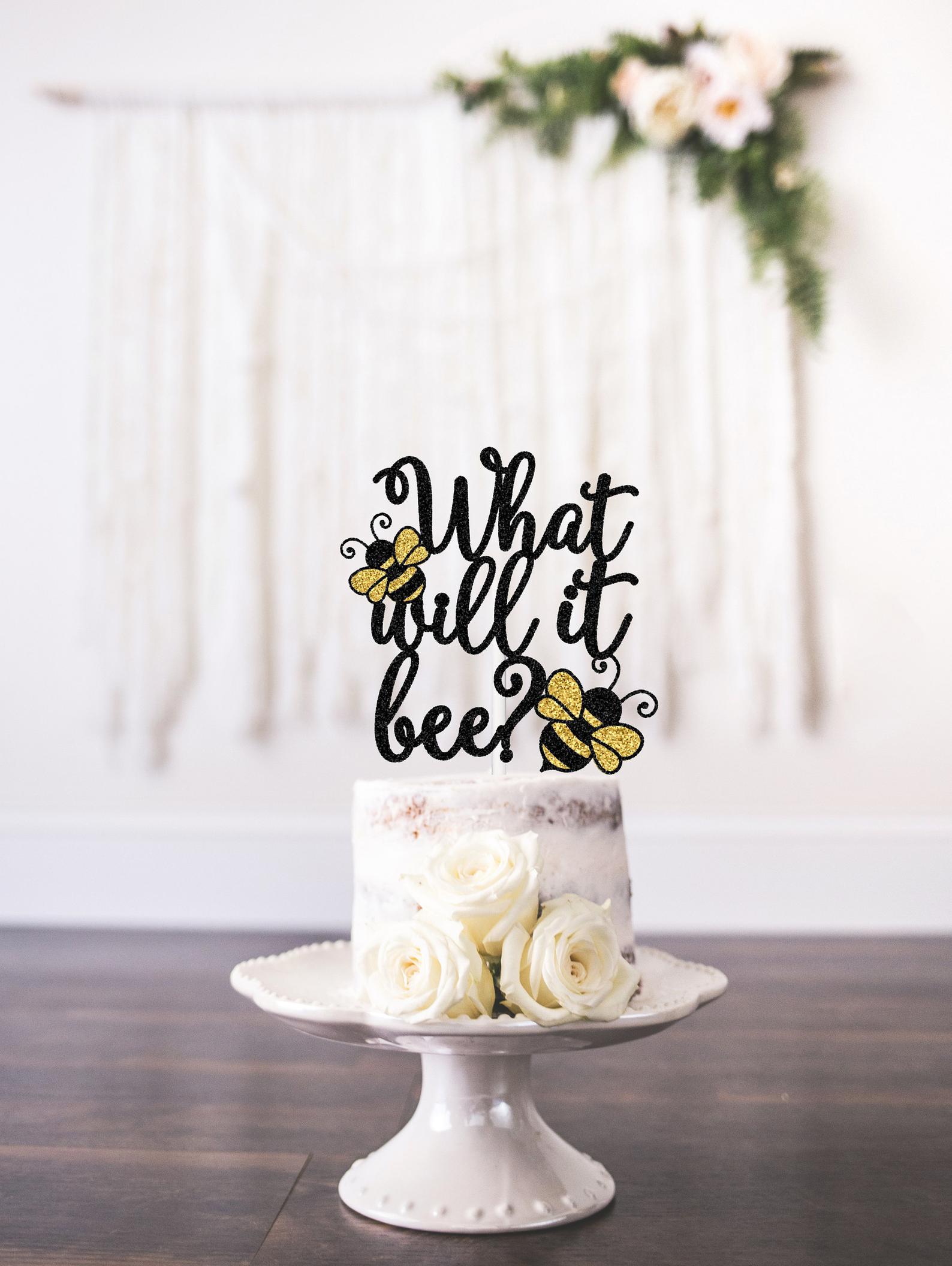 A fun play on words and an excuse to have honey flavoured everything. A very popular theme so finding little bees with and question mark decorations and templates for riddles, posters or icing cakes is easy.
48. Let's Taco-Bout a Baby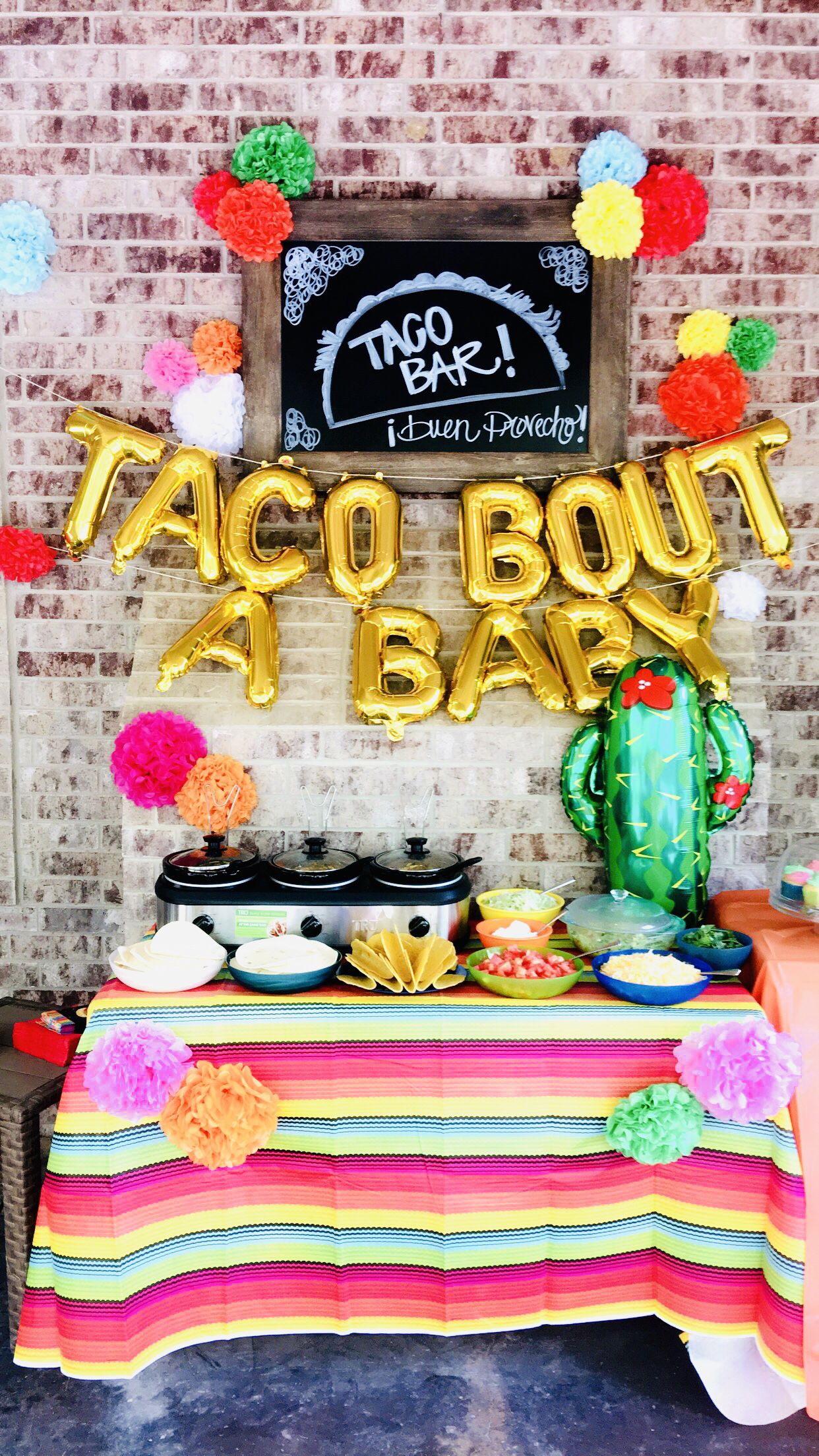 A taco party crossed with a gender reveal! Great for a Mexican theme with pinatas! And also, who can resist a good taco party? This is a good feed yourself them with minimal prep required from mum and dads side.
49. Owl will be revealed!
Little baby owls are the cutest thing this side of baby ducks – and there are tons of decorations to choose from.
50. Sugar & Spice or Snails & Tails
Remember the rhyme from when you were little? It makes for a great theme idea too! This works well with the riddle poem idea, as well as the gender flip reveal – seeing as the poem is a classic.
And there you have it – 50 wonderful gender reveal ideas for your precious little one to be!