Got some leftover pork roast in your fridge? The last thing you want to do is throw out all that juicy, tender, and tasty meat. Pork roast can actually last longer than you think, and you can use it in a whole variety of dishes too! Below are ten ideas for leftover pork roast recipes.
1. Pork and walnut salad
If you're craving a crunchy and refreshing salad, then look no further! This one gives you that right balance of earthy walnuts and sweet, flavorful pork. Top it with any cheese of your choice (gorgonzola is our best bet for this dish!), and sprinkle it with dried fruit like raisins or raspberries.
You can also make your own salad dressing for it, and it's totally easy to prepare. Choose between a tangy vinaigrette or a fiery chilli lime dressing. It makes an easy light dinner, perfect for the summer season.
2. Pork spring rolls
Spring rolls are light, crispy, and totally versatile. Most recipes use shredded veggies like carrots, bean sprouts, and cabbage, but you can easily use whatever you have in the fridge. Roll in the leftover pork, and you'll want to sink your teeth into them right away.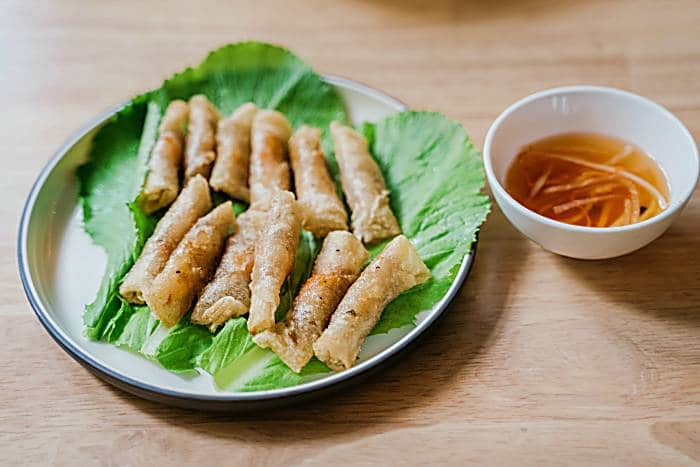 If you have some houseguests over, spring rolls make a great appetiser. You can serve them Vietnamese style, and paired with thick and nutty peanut sauce. They'll be the life of the party!
3. Homemade meat lovers pizza 
Not feeling the classic pepperoni pie? Why not switch it up by topping your pizza with pork roast instead? You can add delicious pork floss and drizzle it with deliciously smoky BBQ sauce. Add a dash of chilli powder, and you'll be on your way to flavour town!
The best part about pizza is that it tastes even better after a couple of days! Make or purchase a ready-made giant pizza crust, add all the ingredients and bake, then save some for later. You can chuck it in the microwave over the weekend, and it'll taste just as amazing.
4. Pork loin burgers
If you've been looking for recipes for leftover roast pork loin, then you don't want to pass up on this one. Pork loin burgers are perfect for picnics and family barbecues, and they taste great with homemade sweet potato chips and a side of coleslaw.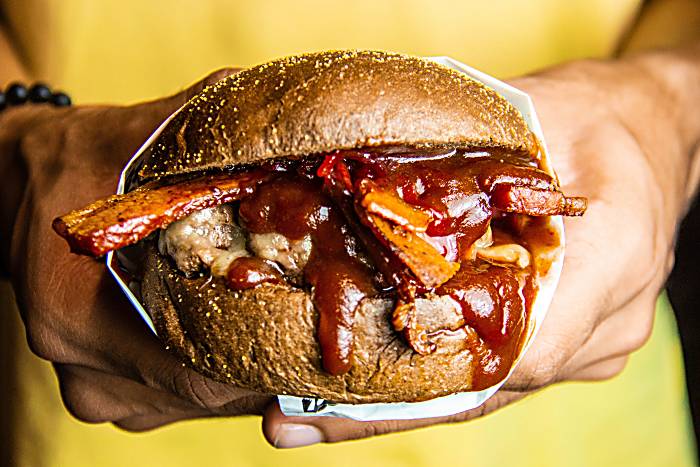 And if you've never made a burger patty, then don't worry about it! All you have to do is toss your leftover pork roast into a food processor, combine with egg whites, then shape into patties. You'll be so surprised at how easy it is, that you'll be grilling these burgers every weekend.
5. Cheesy enchiladas
You can't go wrong with Mexican food! These rolled enchiladas are generous, filling, and absolutely addictive. And if you really want to bite into heaven, make sure you add a lot of cheese. You'll go crazy with how it'll ooze out of the tortilla wrap!
You can also make pork roast burritos too. While enchiladas are typically prepared with corn tortilla wraps, burritos are made with flour. Whatever your preference is, both are covered in heapings of sauce. Yum!
6. Classic subway sandwich
If you're always on the go, opt for a meal that's quick to prepare, easy to pack, and will last you all day long. A subway sandwich is simple, filling, and nutritious. You can wedge your leftover pork roast slices with ham, pickles, lettuce, tomatoes, Swiss cheese, and a luscious spread of mayonnaise.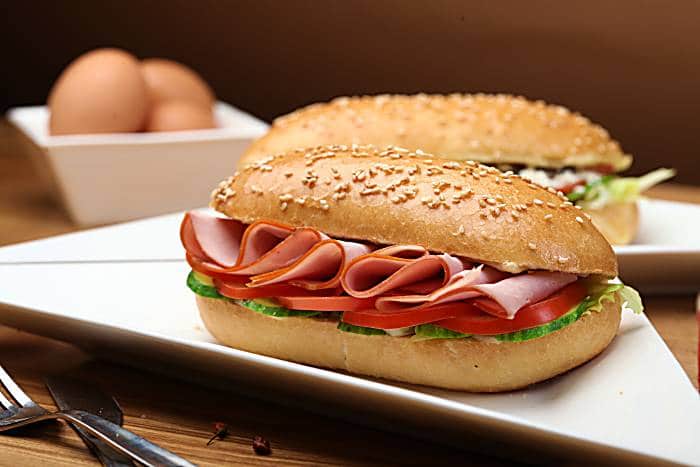 And if a baguette won't fit in your bag, then you can make this recipe with other types of bread too! Need a light pick-me-upper in the morning? Cut a bagel in half and sneak that pork roast in between! Classic brioche will also taste buttery and feel soft in the mouth. Our mouths are watering already.
7. Sunday stew 
The best part about stews is that you can get anything from the fridge and throw it into the pot! If you're cooking for the kids or have relatives over, then a hearty, comforting stew makes great for a family dinner.
You can stir in vegetables like butternut squash, peas, celery, and tomatoes. Pour in some baked beans and chicken stock, plus add a bit of paprika! You can leave it cooking for a couple of hours while you get some chores done. We promise: your kitchen will smell divine!
8. Chinese-style fried rice
Fried rice is quick, hassle-free, and a crowd favourite. And if you're feeling a bit adventurous, why not pull out your wok and use flavours from the Orient? For Chinese-style fried rice, you'll need medium grain rice, vegetables, and soy sauce. Mix in your leftover pork roast, and you'll have a hot, piping meal!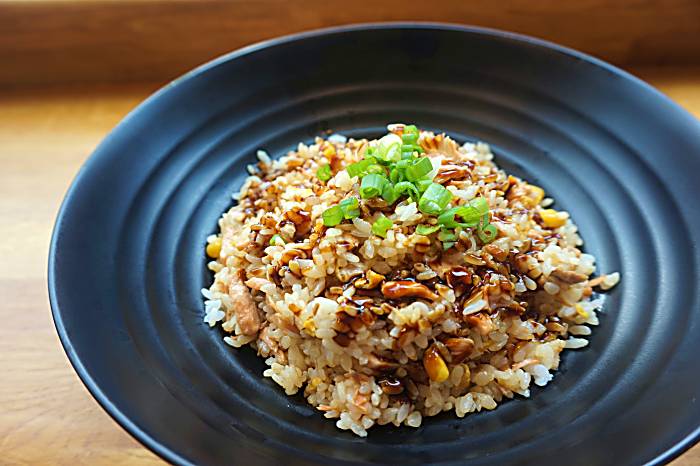 Need some tips to nail your fried rice? One is to finely chop your ingredients. This means you'll have to take a bit of time mincing your vegetables and cutting up your pork roast into fine bits! Bring your work over high heat, to make sure your ingredients cook evenly.
9. Pork and mushroom lasagna
You've heard of beef lasagna, but you can easily sub it with leftover pork roast. We can assure you that pork lasagna is just as tasty, thick, and generously filled with layers of cheese.
Mushrooms add balance and texture to the dish, and you can use any mushroom available in your local supermarket. This lasagna recipe for leftover pork roast goes best with porcini or shitake mushrooms. Don't forget some creamy bechamel sauce too!
10. Pork roast pie
Who can ever forget classic pork roast pie? It's comfort food for the soul, and you can pair it with baked potatoes for a great savoury treat. Pork pot pie can be made with puff pastry, cauliflower and broccoli, and shredded cheddar cheese. Bake it until it's flaky and golden brown!
Making a pie can seem intimidating, especially if you're a beginner. But here on Airtasker, we've got your back! If you've gone through this whole list of recipes for leftover pork roast and still have some by the end of the week, you don't have to tear out your hair looking for new ideas. Need extra help?