The conservatory or sunroom is undoubtedly one of the most versatile spaces in your home as it's an excellent spot to relax in to get some indoor sun time all year round. Traditionally conservatories have been a bit lacklustre but a modern take could be just what your house needs.
But there's actually a huge range of styles, materials and colours out there to transform your conservatory into something a little more contemporary and unique. Check out some modern conservatory ideas and inspiration below:
Black frames
A black conservatory is a more unusual choice. Traditionally, conservatory panels are white. Opt for black and deck out the interior of your conservatory with muted colours for a sleek and stylish look.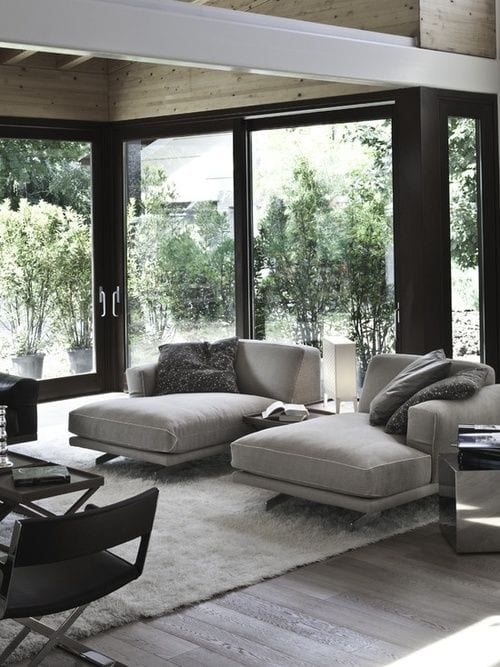 Square shapes
A square or rectangle shape can give your conservatory an instantly modern update and with the black window frame style, it transforms your home into an industrial oasis.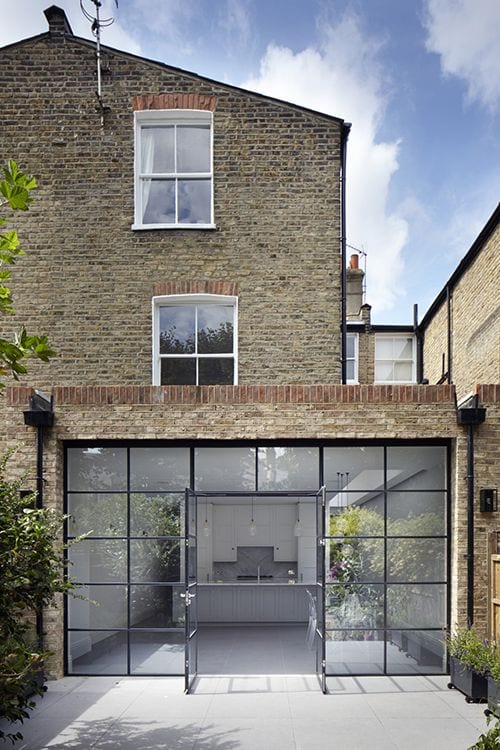 Minimalist chic
As they say, less is more. Don't overcrowd your conservatory with furniture.
By keeping your interior simple and clean, the eye will be drawn to the actual structure itself which could be more bold and unusual.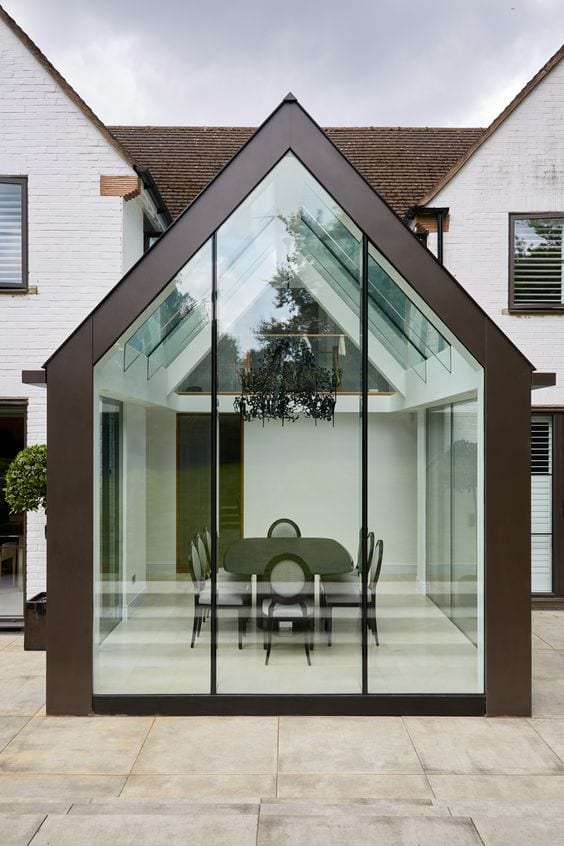 Looking for some more home improvement ideas. Take a look at our bathroom ideas and also our favourite bedroom ideas.
Wooden flooring
Traditionally, conservatories are usually tiled especially if people use them for plants. But using herringbone timber flooring is a beautiful way to stay on-trend.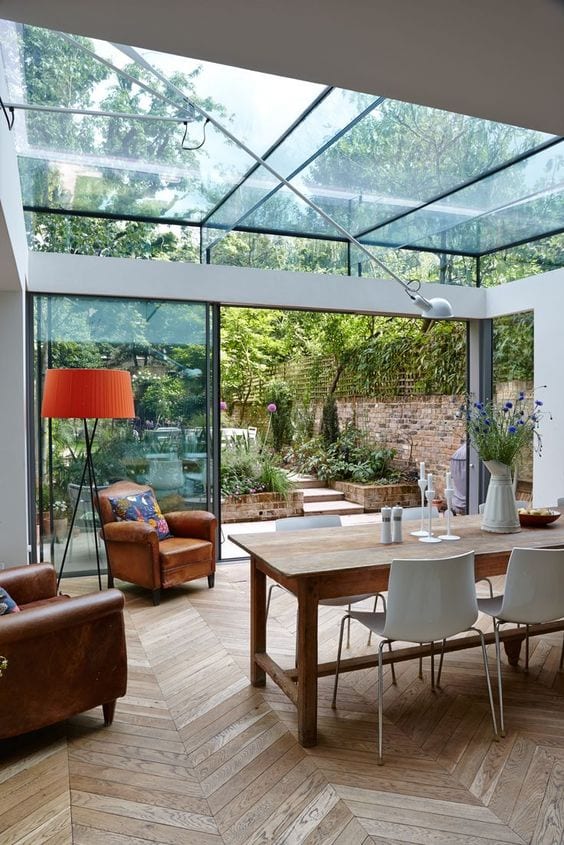 Bi-fold or sliding doors
Much of the appeal of a conservatory is the glorious garden views it offers. Get a panoramic view of your outdoor space (and even more fresh air) by opting for wide bi-folding or sliding doors. You'll love the outdoor/ indoor living space it creates.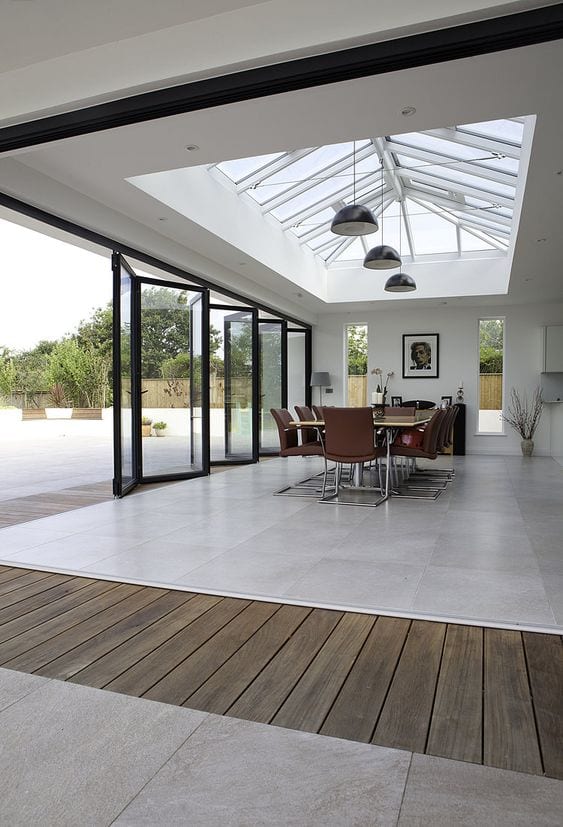 Ready to find someone to bring your conservatory vision to life? Find
building services
on Airtasker.
Transparent glass conservatory
Dare to bare your home? A conservatory with floor-to-ceiling glass walls as well as a glass roof can be visually stunning. Although, personally I would be a little worried about one of the panels shattering.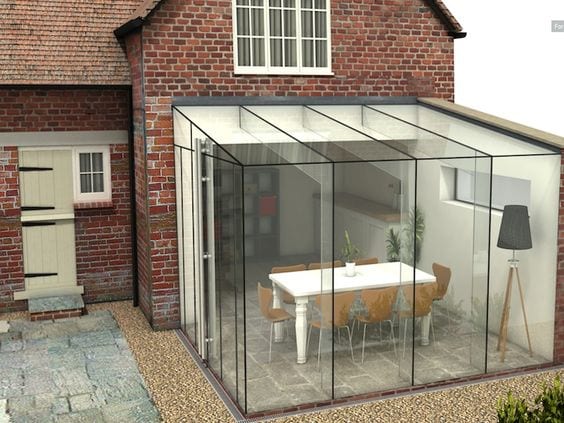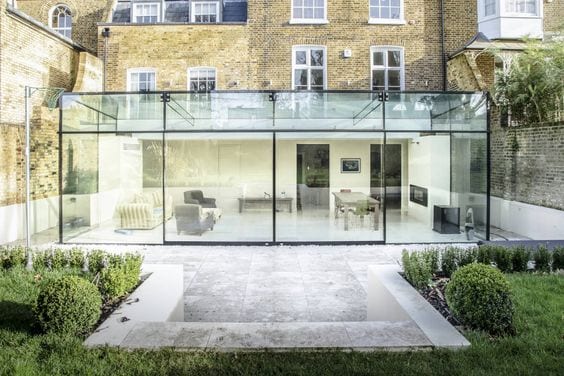 Orangery, anyone?
How does it differ, you ask? An orangery is usually made of more brickwork than glass and often has pillars.  The roof is usually solid (albeit with a skylight of some sort).
Modern orangeries are a great choice if you want an extension without too much light pouring in. And you're well protected from the gaze of any nosy neighbours.
A quirky or unusual roof
Whether you dare to go transparent or not, there are many different roof styles you can choose from for your conservatory. Check out a couple of our fave modern ones below:
Slanted conservatory roof
Ideal for those homes that have just enough space for a slim conservatory, a slanted roof gives your conservatory space a little extra height.
It's also a little easier to clean than a flat roof because, well, physics.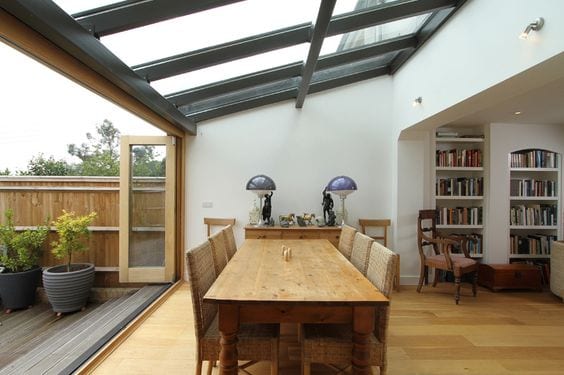 Atrium effect roof
If you're not ready for a glass ceiling just yet, how about a glass atrium-style skylight? It let's light in but also adds a bit of height too.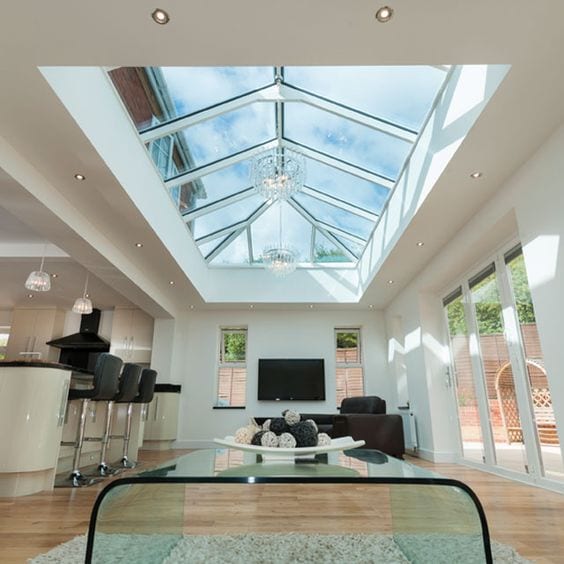 Have you got more fantastic ideas for a conservatory? Let us know in the comments below.