Extended lockdowns and fluctuating restrictions have turned everyone's life upside down.
The pandemic has been particularly hard on young people, says Professor Patrick McGorry of youth mental health facility Orygen. Moreover, 75 per cent of Australia's young people say COVID has worsened their mental health. Kids cite isolation from friends and disruptions to school life as the worst effects of the pandemic.
Parenting is trickier than ever as you help your kids navigate these challenging times on top of managing your own stress. Fortunately, you can still create fun experiences for your kids while on lockdown.
Meaningful connections are key to caring for your children's well-being. Here's a list of fun activities you can do with your kids during lockdown.
1. Beat the lockdown blues with some fun in the sun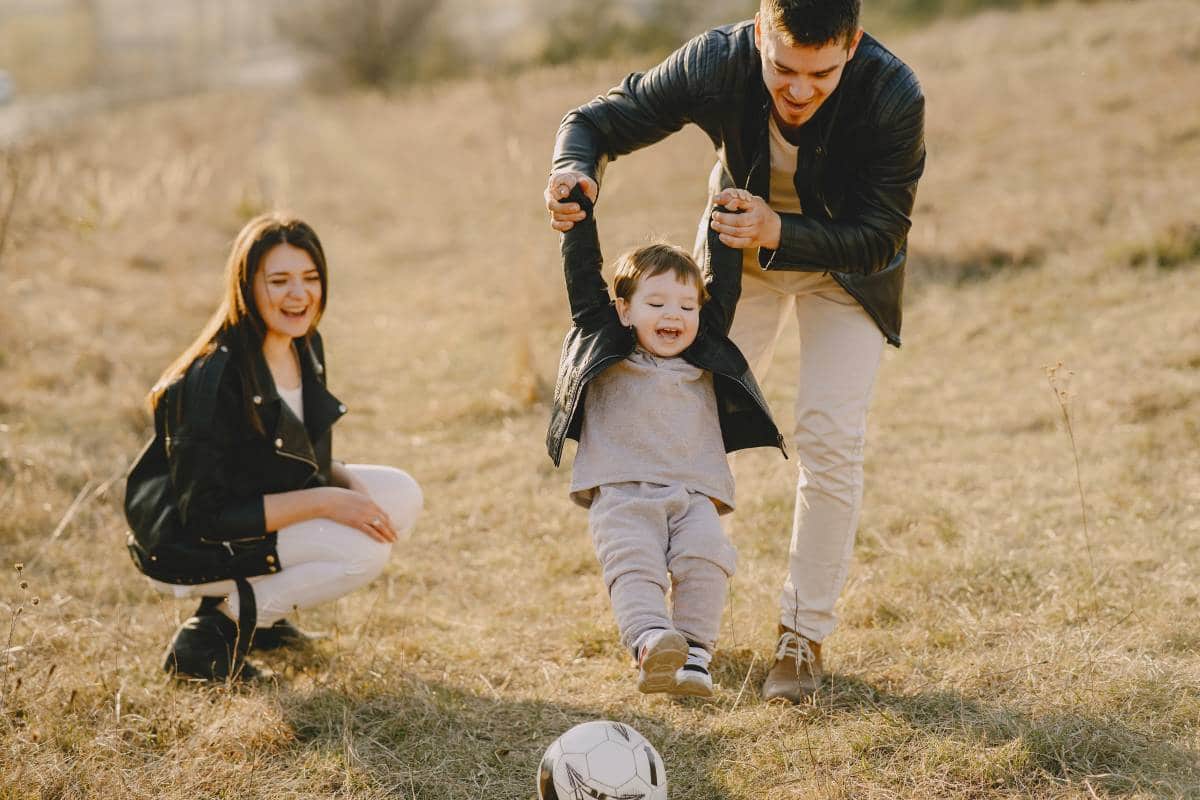 Basking in the sun has its science-backed benefits, such as lifting your mood and boosting your vitamin D for a strong immune system. Sunlight is also linked to better sleep and lower depression scores.
Spending time under the sun will surely brighten your days. Rather than staring at laptops and TV screens all day, spend some time outdoors with your family! Go for a walk or have a quick family workout session.
If you have a garden, why not plan some fun activities to do outside? From practising tricks on a trampoline or setting up a swing to having a picnic right in your garden, you can pretty much do anything in your backyard!
Your kids may also love the idea of a mud kitchen where they can create culinary masterpieces from mud. Perfect for the budding master chef! Plus, a mud kitchen is budget-friendly and easy to take down once the novelty wears off.
2. Nurture their inner artist
Bring out the crayons or play dough, and let your kids' imagination run wild! You can encourage them to explore art on their own by giving them a sketch pad or a set of watercolours. With tools on hand and a blank sketch pad, your kid may just surprise you with the amazing art they make.
Making art materials can even be a joy of its own. Try fun experiments like making play-dough or coloured glue from scratch! Not only do you get to bond with your kids, but you also get to learn something new alongside them.
Lockdown doesn't have to stop your kids from pursuing their passions. Whether your child is still learning to draw or already a Picasso-in-the-making, you can also sign them up for private art lessons so they can take their creativity to the next level!
3. Cook up a tasty dish (and some bonding time)
Cooking is a satisfying experience every step of the way, from chopping up vegetables to taking in the aroma of food wafting through the air. The whole process can deepen your kids' appreciation for food. Cooking also teaches your kids skills like confidence, fine motor skills, and healthy eating habits. Not to mention, cooking together is a chance to chat away and pass the time.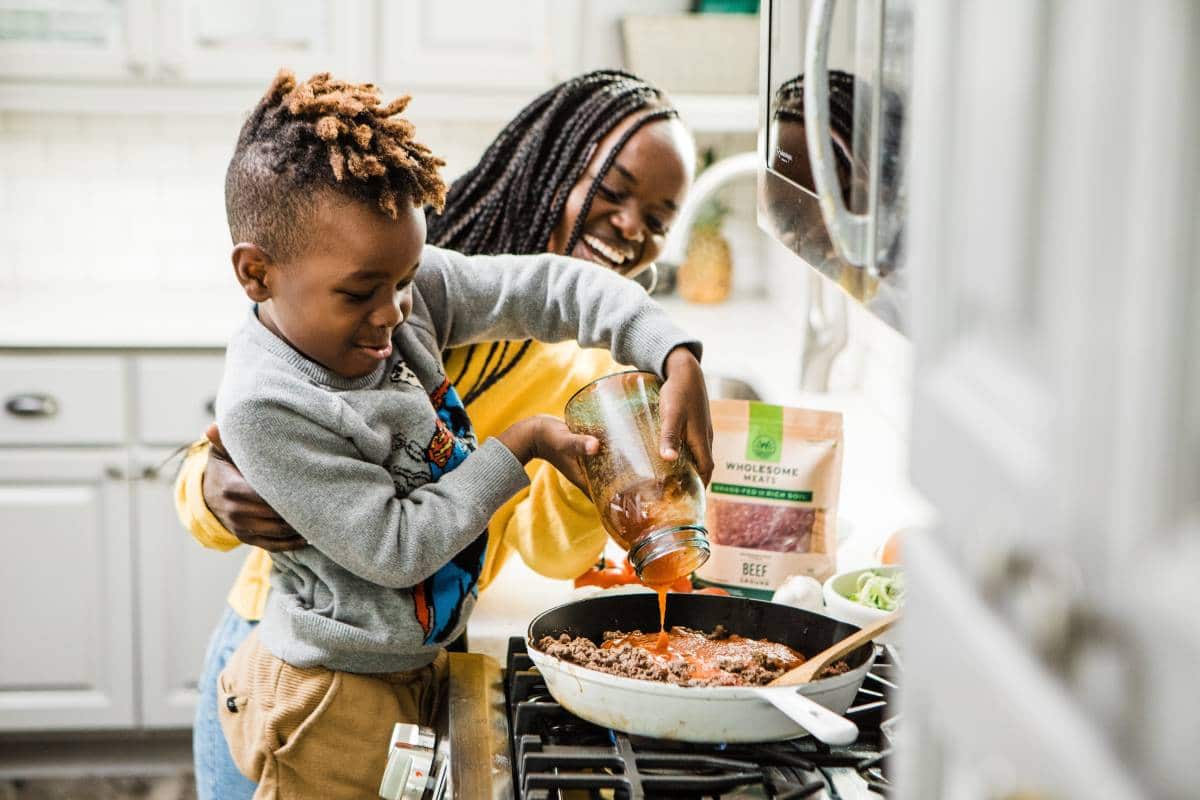 Need to stock up on groceries? A grocery delivery service can deliver your supplies to your door, so you don't have to spend time away from your kids to go grocery shopping.
You can also hire a professional baker to give your kids a private baking class. And since we're still in lockdown, you can set your sessions virtually via Zoom to keep everyone safe. Next thing you know, they're ready to be your sous chef as you whip up funfetti cupcakes or even a whole strawberry cheesecake!
4. Put your green thumbs to work
Like cooking, gardening is a satisfying experience. There's nothing quite like watching a tiny little seed grow into a beautiful plant. Much like watching your kids grow up! *Sniff*
Cultivate your kids' sense of wonder and love for nature with gardening. We suggest planting basil on your window sill or marigolds in your garden. Or try your hand at vertical gardening if you have a small space. Our beginner gardening tips can help you embark on your first gardening project.
Need help clearing out or setting up your garden? You can have someone take away your garden debris or build you a garden bed to get you started.
5. Set up board game nights with the family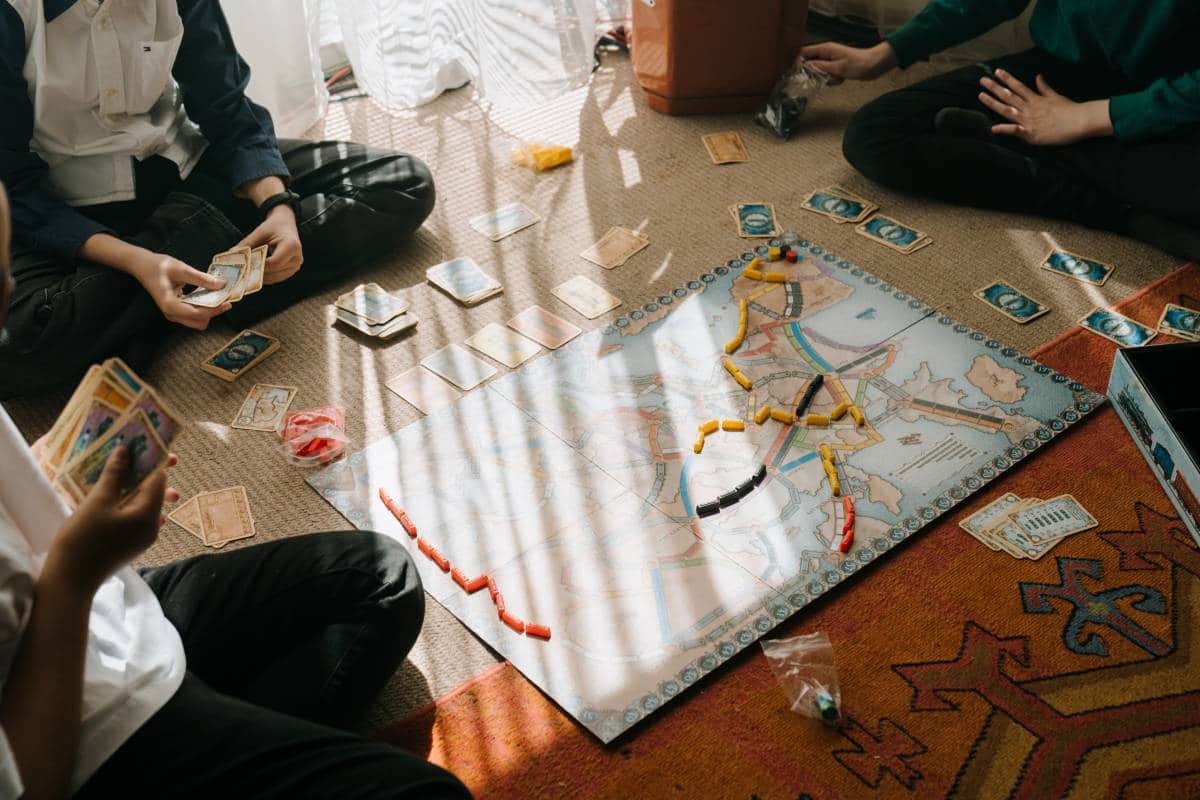 Fight the boredom with board game nights! Try classic games like Monopoly and Scrabble, or play a suspenseful game of Jenga. There's also Cluedo if you're up for solving a mysterious murder.
If your kid loves chess, private chess lessons can up their chess game, Beth Harmon style.
Any reason to sit around a table with your family is worthwhile. After all, how often will you get this much time with your family under one roof? Better make the most of it!
6. Build a fort in the living room
Kids love the adventure of building a fort, what with all the "construction material" lying around your home. Chairs, bedsheets, garment racks. Oh, the endless possibilities!
Join in on the fun and help your kids build the fort of their dreams. They'll appreciate you for putting up the linens or hanging up the fairy lights. These fort ideas from IKEA are genius.
Once the fort is up, you'll have one cosy space to hang out with your kids. Have a movie night, tell stories, or snuggle up on some bean bags. You can also camp out in the living room, so you won't have to go outside and endure the cold.
7. Give your child a lockdown diary
A lockdown diary can help your kids process their frustrations and worries. Journaling also encourages your kids to remember funny conversations and pleasant, mundane moments.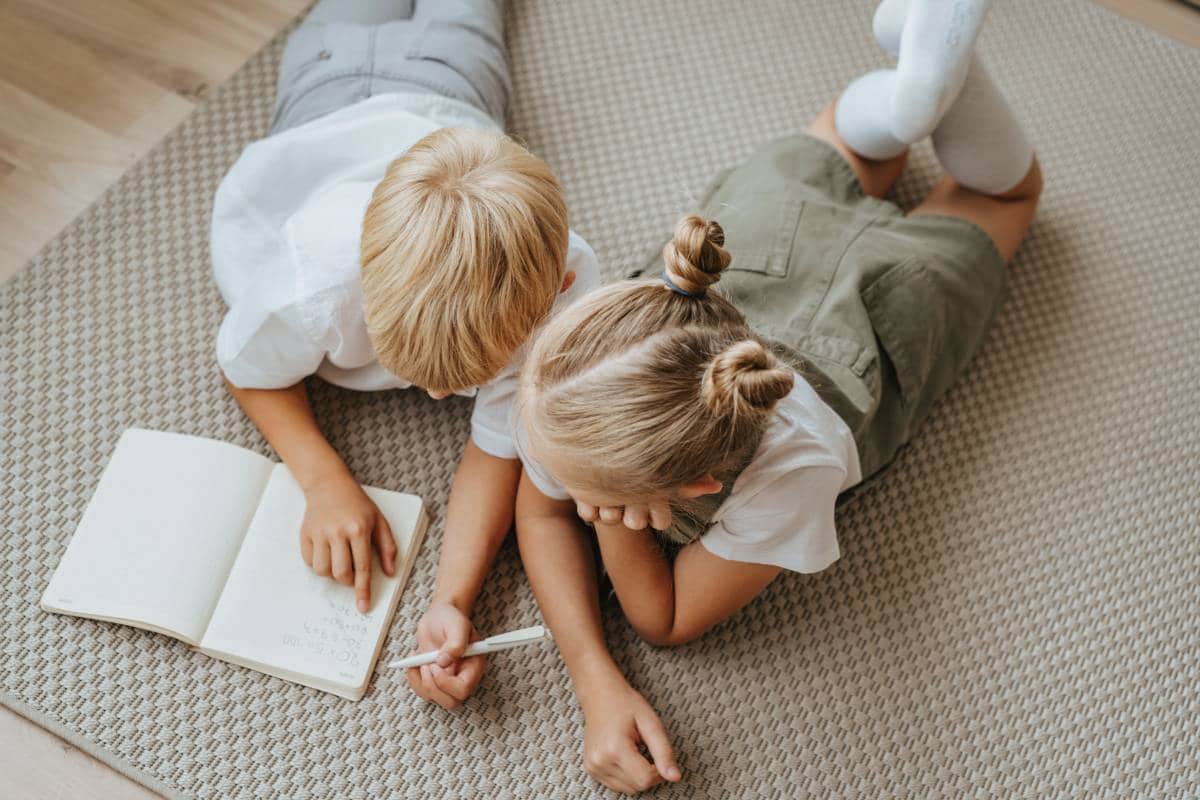 This printable lockdown diary is lovely (and free!). In it, you'll find kid-friendly journaling and drawing prompts for lockdown reflections. It's also marked "2020", but it works just as well for this year.
Why not print one out for every family member, including yourself? After filling up the pages, you'll have a family memento to cherish for the years to come. You can make it extra fun by giving a prize to anyone who fills out all 28 pages!
Meaningful activities can make these days feel a little more bearable. All this time you're spending at home is an opportunity to bring your family closer together.
But when the days are overwhelming, it's okay to pause and just be with your family. What matters most is getting yourself and your family through this pandemic. As you take care of your kids, don't forget to take care of yourself. Your well-being matters, too.
The Airtasker community is here to support you through these challenging times. Feel free to check our website for various services if you need help at home.